The National Weather Service has issued a Flash Flood Watch for the southern part of our area until 7 PM Central time tonight. Heavy rain is already causing flash flooding in some of these communities and more rain and storms could make the problem worse throughout the day.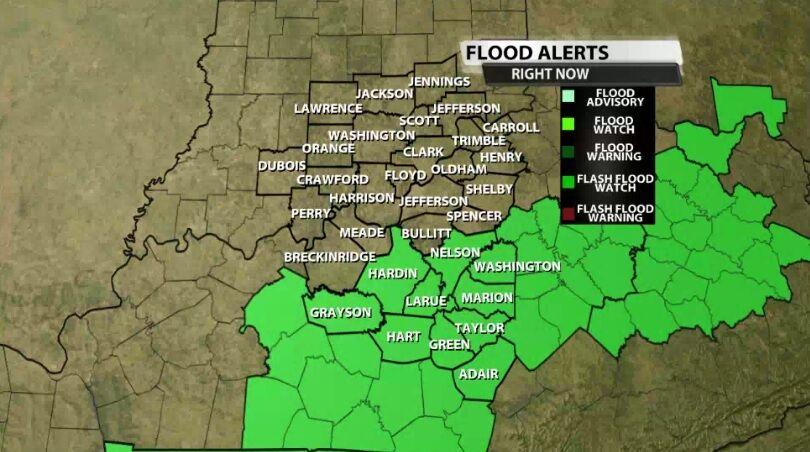 We had a report of 3.25" in Roanoke and then go this video from Bardstown! 
@JudeRedfield …the streets of Bardstown! Please make it stop!! pic.twitter.com/WVsIp4Lkbv

— G. King (@Kingpin2442) September 15, 2021
Do not drive through water over the road; turn around and find a different way to your destination. Below is the text from the National Weather Service office in Louisville issued with the Watch this morning: 
 A LINE OF SHOWERS AND STORMS WILL PERSIST ACROSS PORTIONS OF 
  CENTRAL KENTUCKY THIS MORNING AND POTENTIALLY RESULT IN FLASH 
  FLOODING. ADDITIONAL SHOWERS AND STORMS ARE LIKELY TO FIRE OFF 
  THIS AFTERNOON AHEAD OF A COLD FRONT AND COULD CONTRIBUTE TO 
  ADDITIONAL FLOODING. THE FLOOD THREAT SHOULD END LATE THIS EVENING 
  AS THE COLD FRONT PUSHES THROUGH THE REGION.