After the round of snow Sunday morning, we aren't done with the winter weather yet. Sunday night through Monday morning we will see patches of freezing drizzle and flurries, especially east of I-65. While those don't bring a lot of moisture, they can create slick spots on roads overnight as temperatures drop below freezing. Be cautious on roads Monday morning.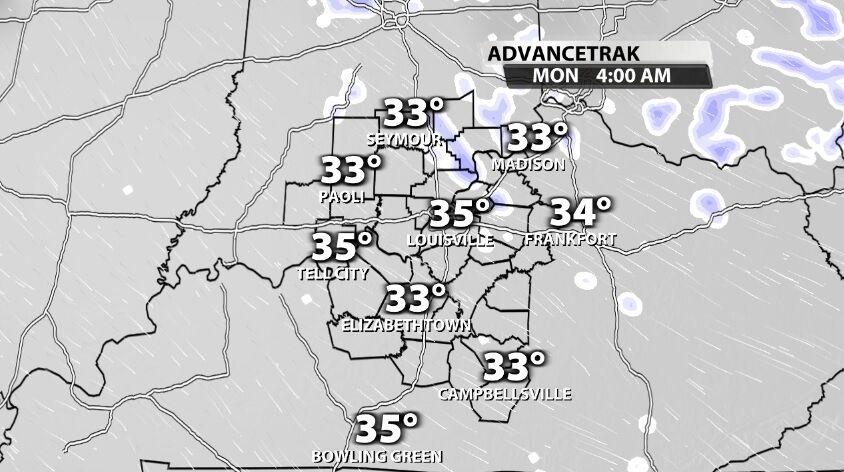 Now we fast-forward ahead to the next weather system that will move through our area. We will start to see the effects of it Tuesday night, but the majority of this will impact us Wednesday. A low pressure center will move through our region bringing another good round of moisture. In many ways this is similar to the system that came through Sunday morning, but it is also different, so let's walk through those distinctions below.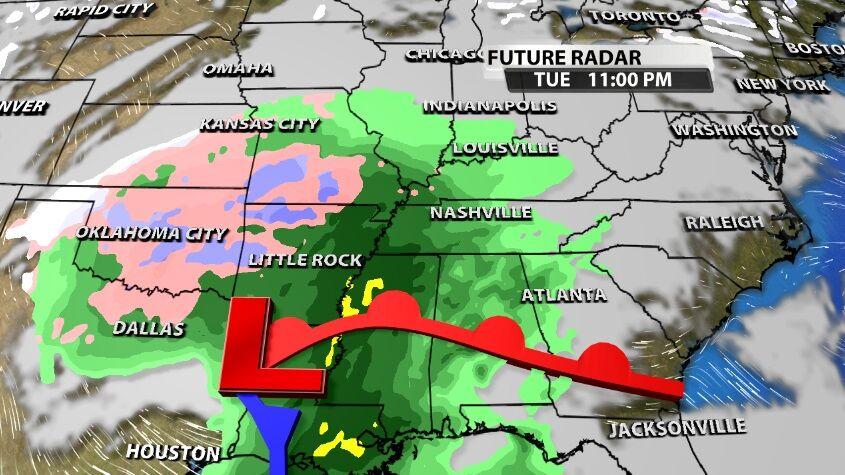 While forecast models have come into better agreement on the track of this Low, they still differ enough that it's worth pointing out. The image below shows the tracks based on the European model, the GFS (or American long-range) model, and the NAM (shorter-range American) model. The rain/snow you see on the map is from the European model, currently the track farthest to the south. If the track shifts by even just a few miles, that significantly changes who sees rain, who sees snow, and how much. A shift to the north would likely bring us more rain, while a shift to the south could put us in a position for more snow.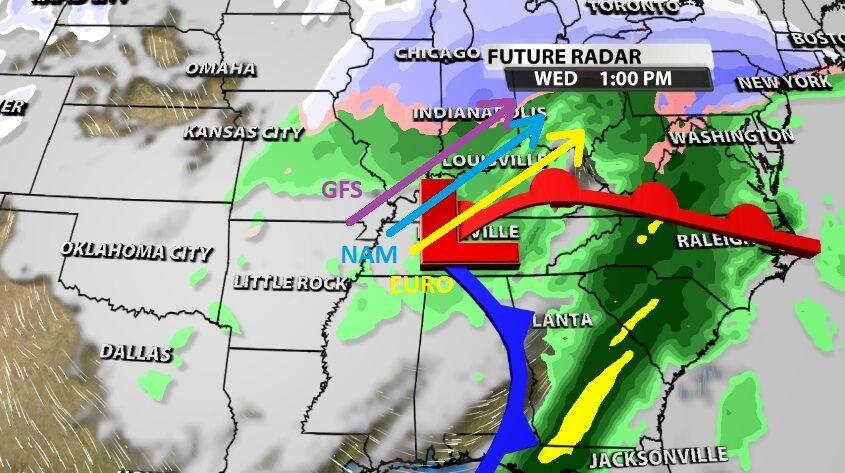 Much like Sunday's snow, this will all come down to temperatures, and our area seems to be the dividing line again between who sees rain and who sees snow. The wild card from Sunday's snow was that it came down hard enough to overcome the above-freezing temperatures at the surface. Basically the snow was falling so hard and fast for a while that it didn't have time to melt even though temps that high should have caused melting. That setup is possible again Wednesday morning. Unlike Sunday, the Wednesday system looks like it will have a dry slot in it. Here that can either cut off the rain, or it can add sleet in with snow.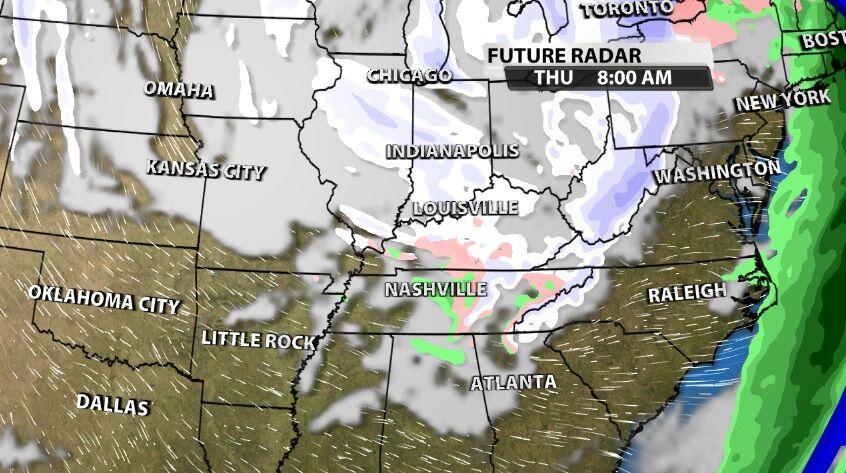 The potential exists that our northern communities could see some good snow accumulation, but it's too early to talk specifically about how much.