Isaias has weakened a bit and is now classified as a Tropical Storm. As the storm moved over Andros Island Saturday afternoon, it also encountered more dry air and wind shear. All of those things act to weaken a tropical system which is why Isaias went from a Hurricane to a Tropical Storm Saturday afternoon.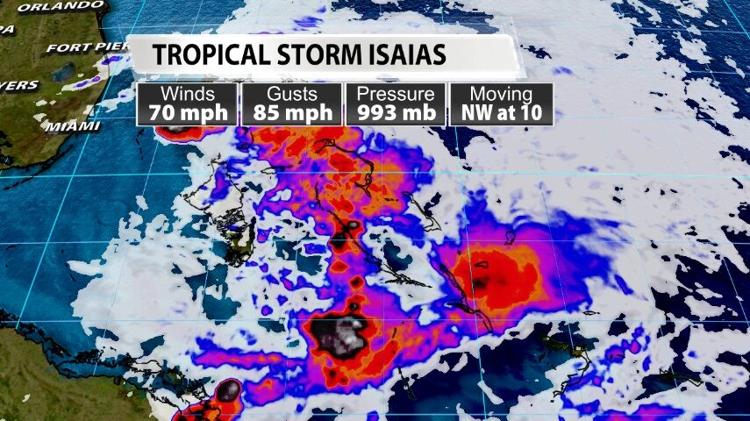 Hurricane Warnings cover the northwestern Bahamas and part of the east coast of the Florida peninsula because the storm is expected to strengthen again. Tropical Storm Warnings extend for the rest of the eastern Florida coast and a Tropical Storm Watch was just issued up into South Carolina. The National Hurricane Center warns of "dangerous storm surge" and hurricane-force winds in east-central Florida Sunday.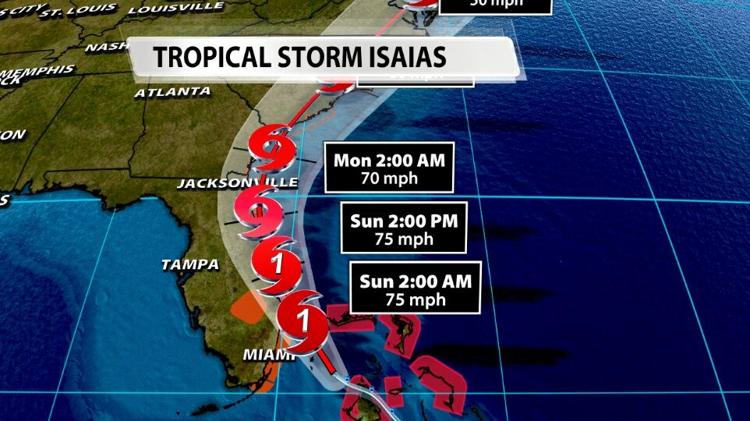 Sea surface temperatures are higher (notice the darker red shades) between the Bahamas and the eastern Florida coast where the storm is headed. Since Isaias is still a strong tropical storm, it is expected to increase in strength as it moves over this warm ocean water and become a hurricane again Saturday evening.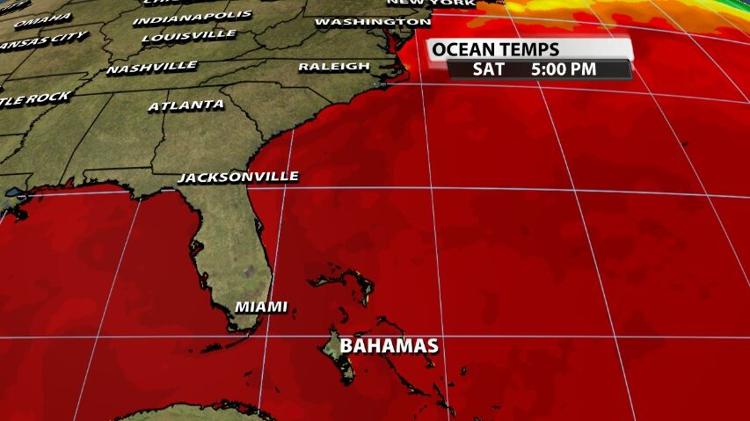 This storm brings heavy rain which could lead to flash flooding inland apart from the storm surge and flooding along the coast. Landfall in southeastern Florida or along the eastern Florida coast is possible Sunday. Between Sunday and Monday, Isaias is expected to weaken and pick up speed. From there it is forecast to travel northeastward along the east cost of the United States as it weakens. Isaias is not coming toward Kentuckiana.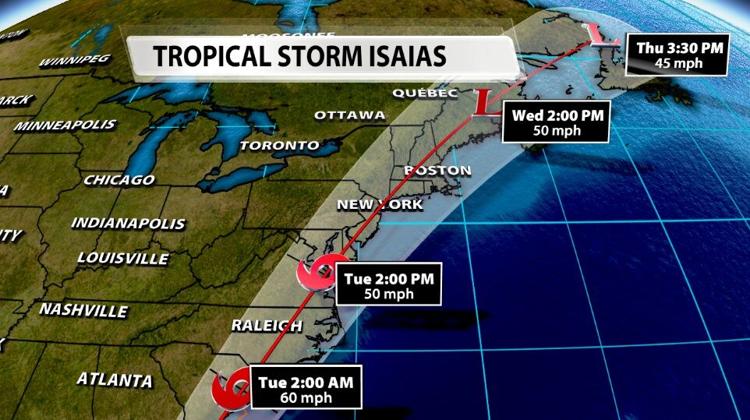 There are two other tropical developments we are keeping an eye on over the next few days. About 500 miles east of the northern Leeward Islands we find a cluster of thunderstorms associated with a tropical wave. This has a 60% chance of developing into a tropical system in the next 5 days, and (at this point) looks like it will take a northwestern track generally toward the U.S. At this point it is to early to say if this will make landfall.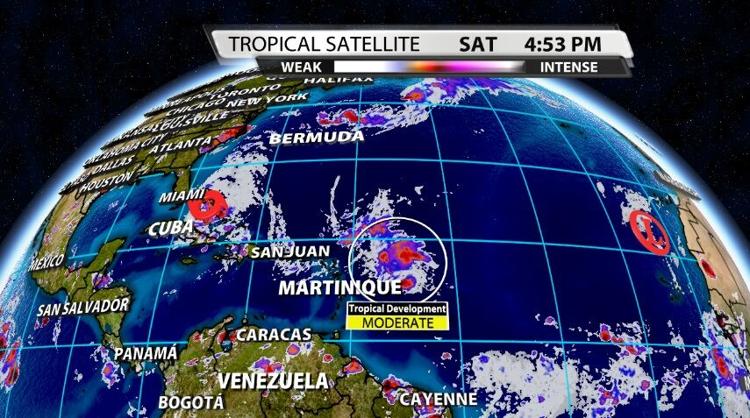 Tropical Depression Ten is a little over 200 miles north of the Cabo Verde Islands. This is not expected to strengthen but is estimated to have maximum sustained winds up to 30 mph right now.