The small weather system bringing rain and snow to our area Sunday morning is slowly getting closer to us. This low pressure center is already creating both rain and snow and it will bring those to our communities starting early Sunday.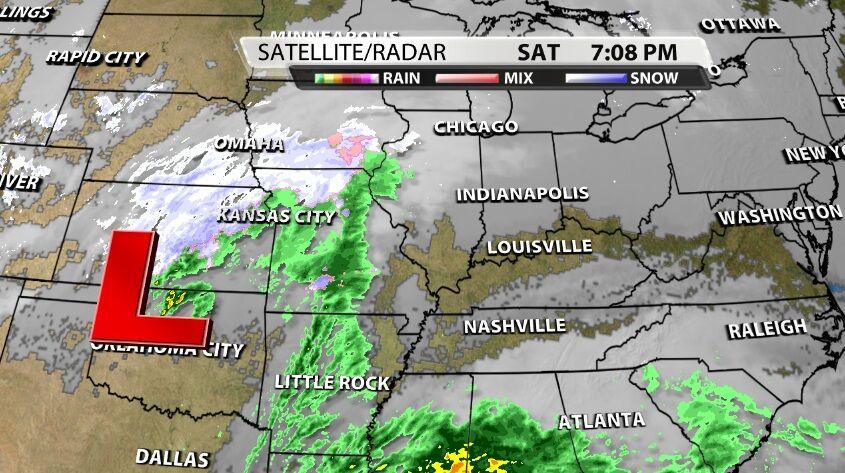 By 3 AM moisture is arriving in our southern and western communities. To the south it starts as rain. In our far northwestern spots, this will likely start as snow with your temperatures being closer to freezing at that time of morning.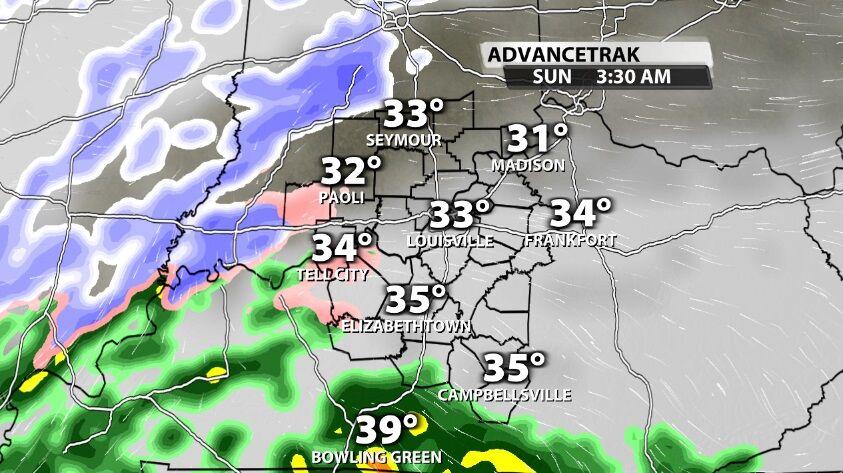 As dawn breaks moisture will continue to spread north and east across our whole area. Even at the coldest part of the day, many locations in central Kentucky will not be cold enough to see much snow from this.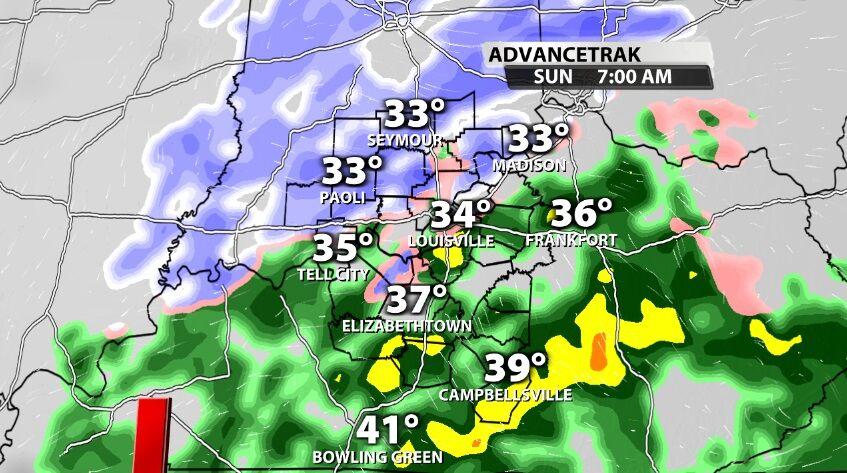 In southern Indiana snow holds on longer, so that's the best spot for this snow to stick and accumulate. Closer to the Ohio River, this will show up as more of a mixture between rain and snow.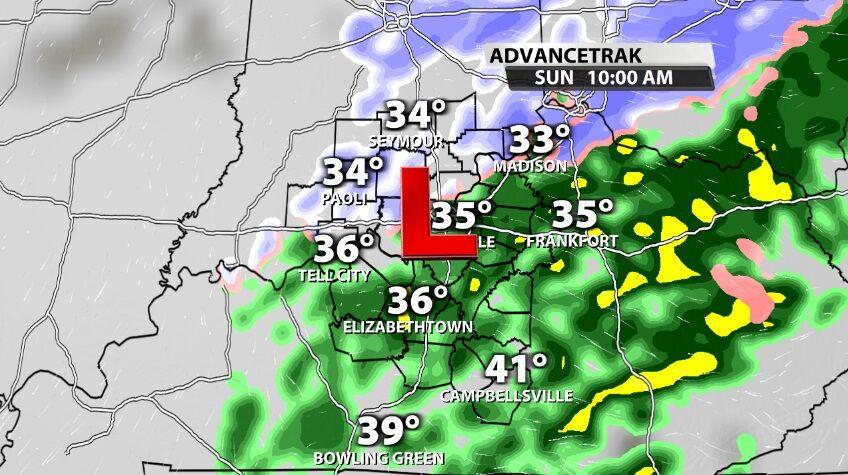 As the low pressure center moves farther away, it takes the heavier moisture away with it. While we will still have some light drizzle or flurries left over through the afternoon and into Monday morning, the organized rain and snow will wrap during the early afternoon hours Sunday.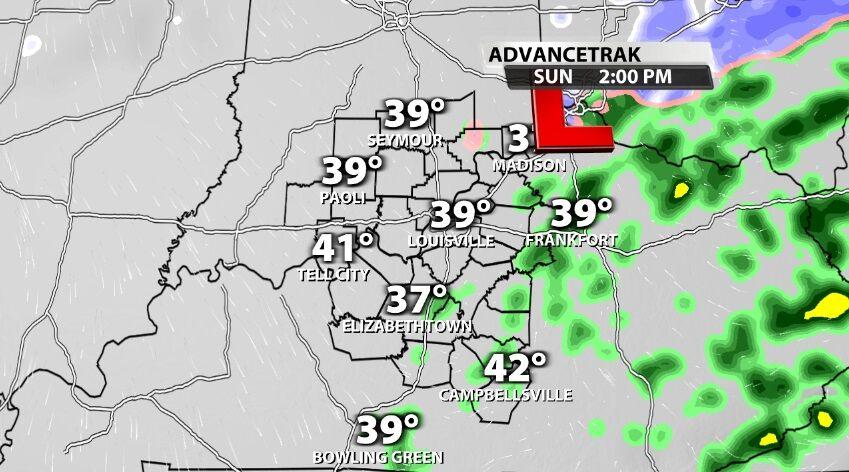 The white shading in our map below is where we expect accumulating snow. Many of you there will see up to one inch of snow, but there may be a couple spots that are able to measure a bit more. The green shading is where we expect to see all rain, and the pink shading is for the wintry mix. Accumulating snow is unlikely in those spots, but roads may become slushy as snow mixes in with the rain. 
It will be tough in many spots for snow to stick and accumulate because of how warm the ground is now and the fact that there will be rain mixing in with the snow which sort of washes the snow away. Many spots will see a cold rain, so please lower your expectations if you're hoping for a lot of snow here.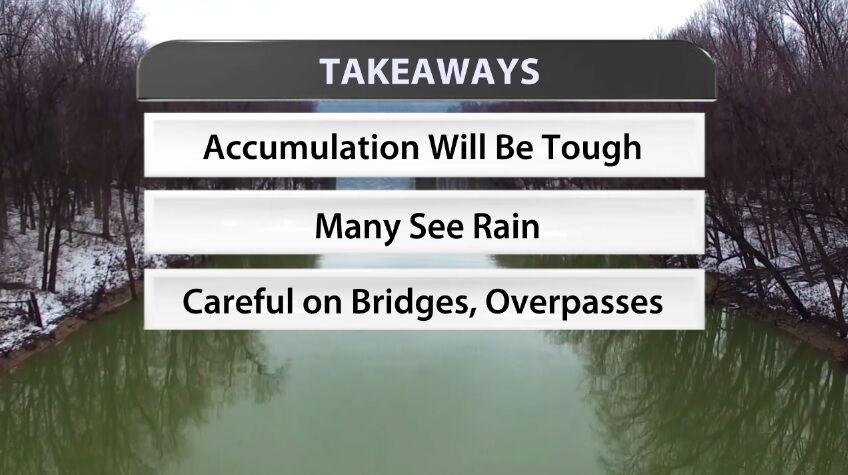 The places where we expect snow or the rain and snow mix should be alert for slick or slushy spots to develop on roads. Be especially careful on bridges and overpasses where that moisture often freezes first. Tune into WDRB News tonight at 10 to go through this forecast hour by hour and see when the transition happens in your area. If you have Sunday plans, you'll want to wake up with WDRB in the Morning from 6-9 AM to see where the snow and rain are setting up and how road conditions are developing through the morning.