We've seen a good amount of rainfall overnight and into the early morning hours of this morning. Much of the area has already seen above 1" of rain and some locations have seen 1.5-2.0" of rain total.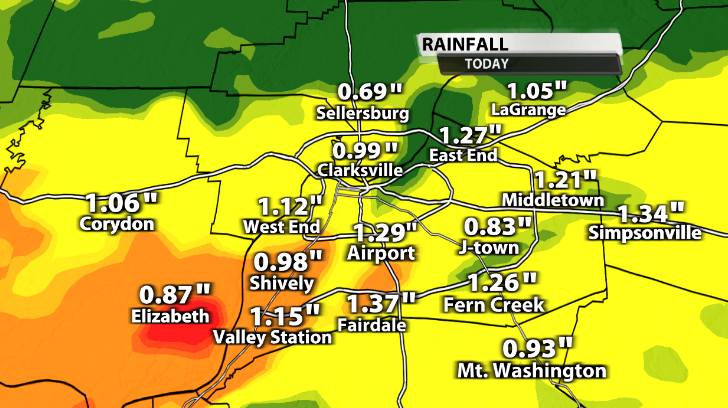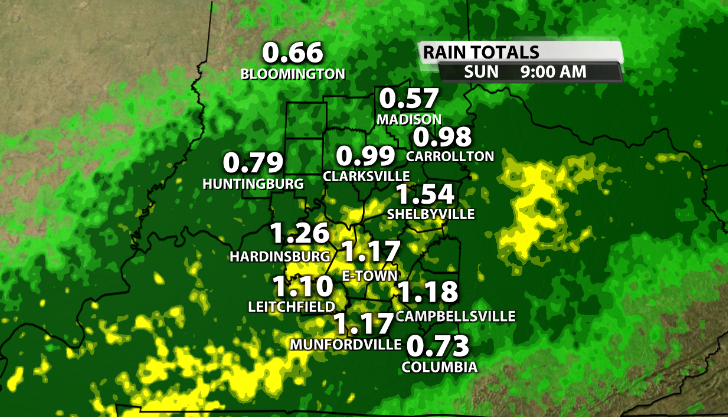 The cold front moving through and bringing in all this rain is going to be followed up by a high pressure that builds in and clears us out, but more importantly it is bringing in a lot of cold air once again from our Northwest.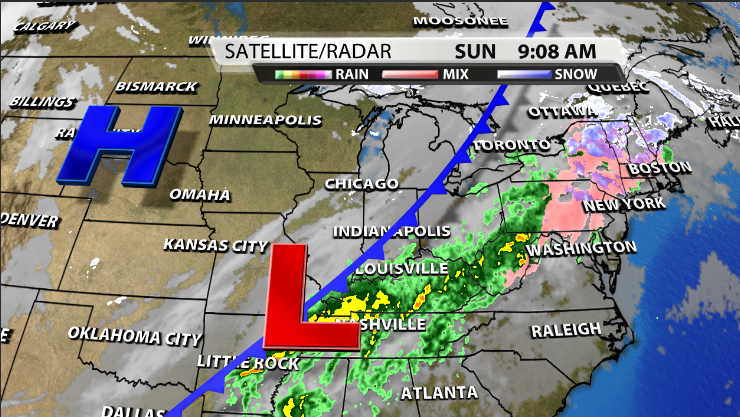 Rain moves out early afternoon for most of the area, and after it moves out is when temperatures begin to drop through the rest of the afternoon.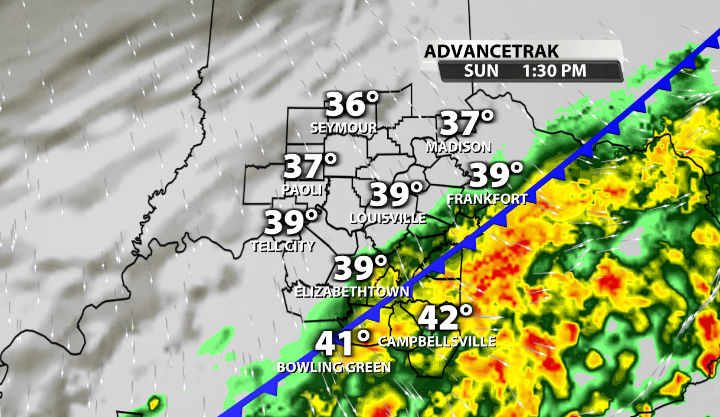 Temperatures drop into the 30s and likely to at and below freezing by the evening time. 
By Monday morning temperatures have fallen all the way into the low 20s and teens outside of the city.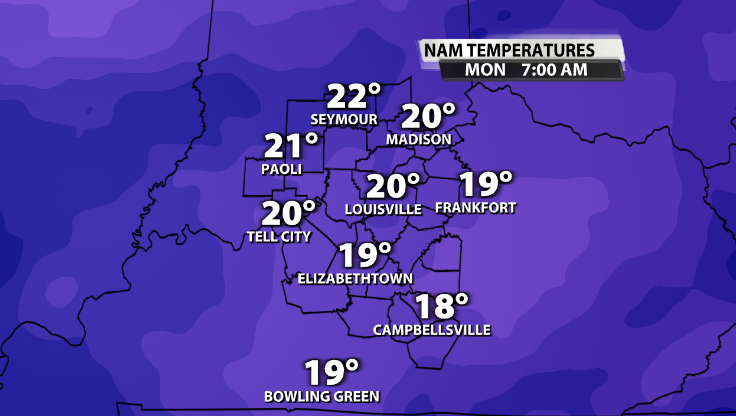 With roads being wet from the melted snow and the rain we have seen this morning, it is definitely possible to see some roadways that could refreeze over and cause some black ice across the area. What might help limit this is that winds this afternoon will still be gusty and can try to dry out streets before temperatures drop below freezing.