It's been a soggy week across our area. The map below (produced with data from the National Weather Service) shows our southern communities have picked up 2"-3" of rain in just the last seven days! Not including Monday, Louisville has only registered 0.69" through that same period.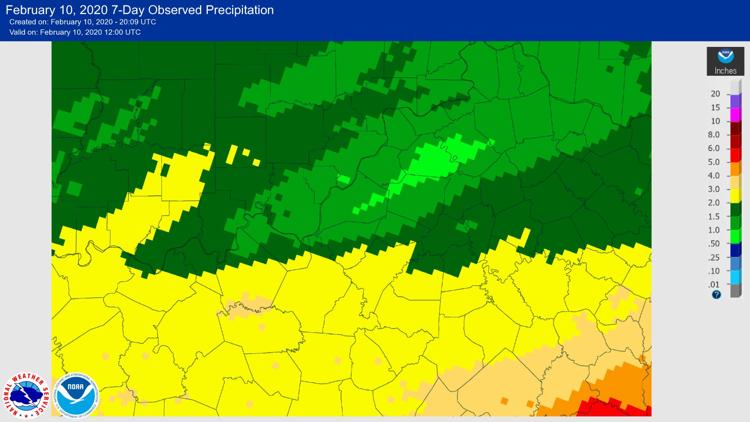 According to Governor Beshear's office, last week he "declared a state of emergency for the Commonwealth in response to heavy flooding in southeastern Kentucky." As we talk through this forecast, PLEASE keep in mind how dangerous flooding can be. It only takes six inches of moving water to sweep an adult of their feet, 12 inches to move a car, and 18 inches of flowing water to wash away a larger vehicle.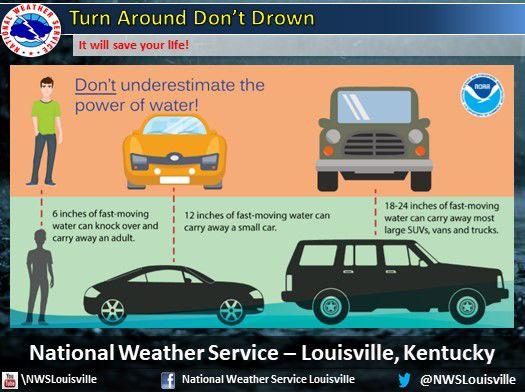 The Weather Prediction Center has placed our area under a Slight risk (level 2 of 5) for heavy rain capable of producing flooding or flash flooding in our area Wednesday and Thursday. It is likely the National Weather Service will need to issue a Flood Watch for part of our area in the next day or so. We will pass that information along to you as soon as we have it. 
The low pressure center bringing this rain will be capable of dumping 1"-3" along and south of the river. There is still a signal of higher totals closer to the Parkways since the track of that Low takes it to our south.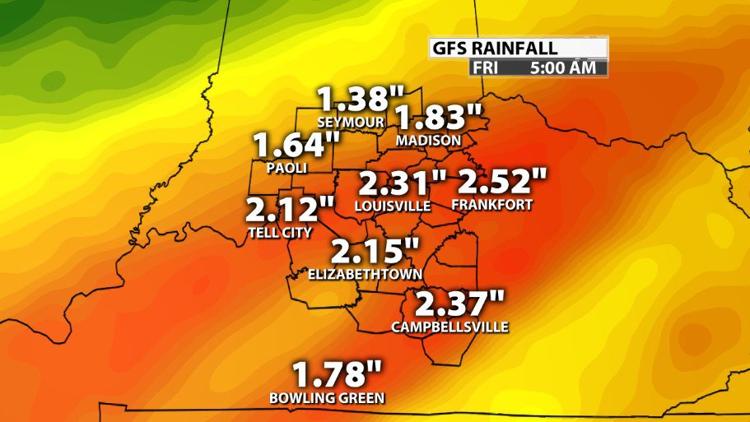 With that additional rainfall, there are a few local rivers that are expected to rise into Action or Minor Flood stage by the end of the week. These projected river levels include the amount of rain forecast to fall in the next 72 hours, so this includes the majority of the rain coming in our Wednesday/Thursday system.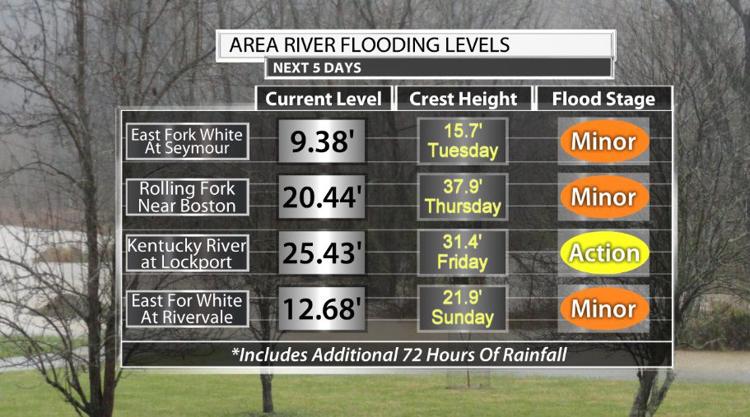 A Flood Warning has already been issued for East Fork White River at Seymour, IN, until further notice.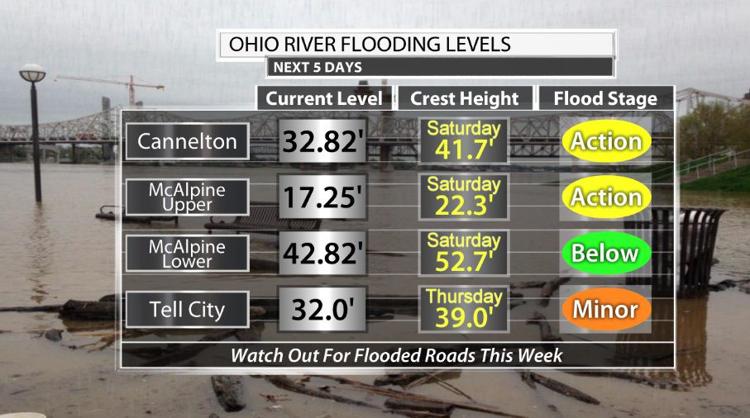 The McAlpine Upper gauge is in downtown Louisville. At this point it is forecast to rise to 22.3 feet. When the river rises to 23 feet at that gauge "some sections of River Road are closed from 3rd St. to 8th St. Eifler Beach and Juniper Beach areas are cut off. Parts of Campbell St., Frankfort Ave., and Mockingbird Valley Rd. close. Right turns onto River Rd. from the I-64 ramp are prohibited," according to data kept by the National Weather Service.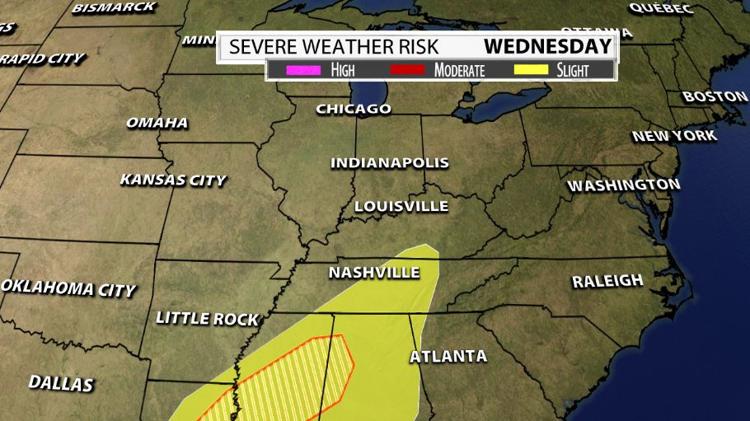 In addition to the threat for flooding from heavy rain with this system, there's also the potential for strong thunderstorms. That chance is highest southwest of us, as shown in the image above. The Storm Prediction Center brings the Slight risk of severe storms (level 2 of 5) right up to our southern communities (shown in the image below). The threat for severe storms in our area is low at this point, but we will continue to monitor changing conditions.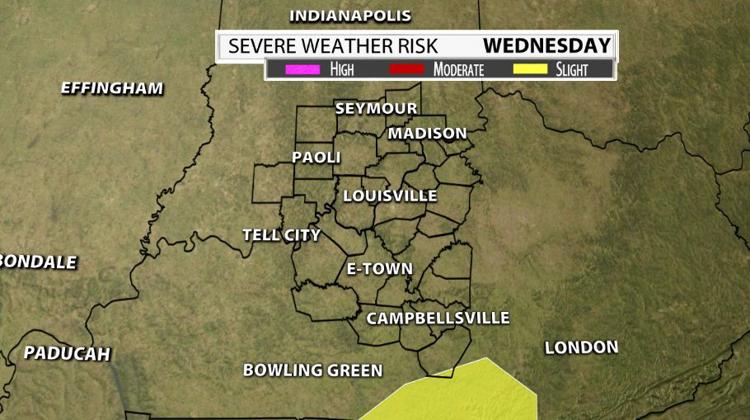 It's also important to note, this system is not the end of the wet pattern. We're already watching another big rain-maker that should arrive early next week, and there are no signs of a pattern shift to put us in dry conditions.