And.....repeat. More storms are likely on this Father's Day. We are in the midst of an active pattern. Expect scattered to numerous showers and storms through this afternoon and evening. Some could be strong to severe again. The Storm Prediction Center elevated our risk, around 9 am this morning, from a marginal to a slight risk. This a level 2 out of 5 and includes most of our area. Main threats are damaging winds, heavy rain that could lead to flooding (especially in areas that see repeated rounds of storms), small hail, frequent lightning, and isolated tornadoes.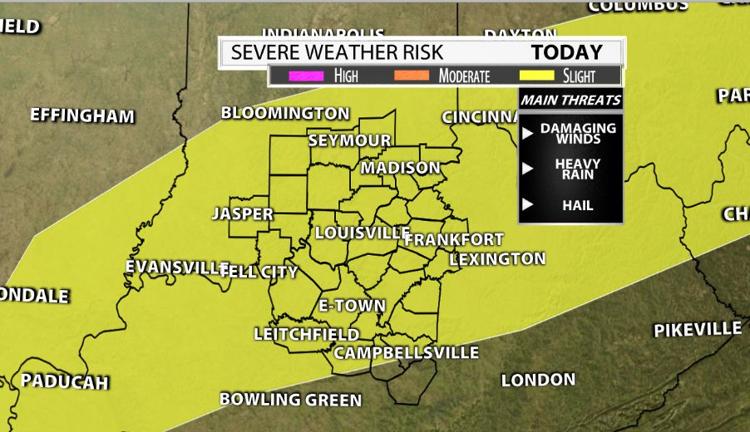 A weak MCS (Mesoscale Convective System) is moving across northern KY. During the early afternoon (in the heat of the day) additional storms will begin to fire off ahead of another MCS to our west. You can already see a few starting to develop around the St. Louis area. In the hours to come this will increase in coverage.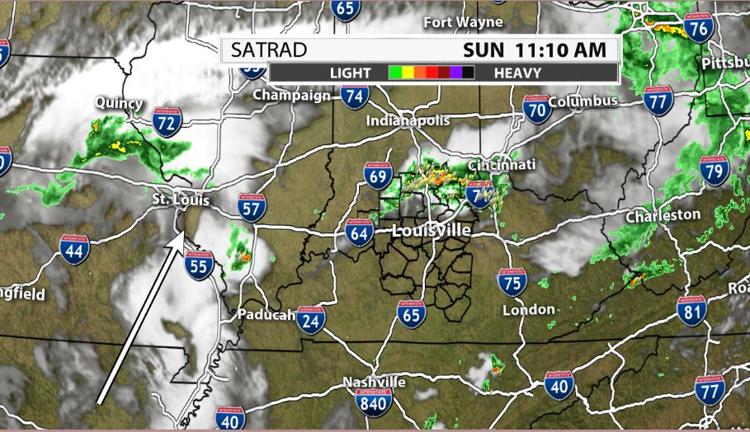 It appears we will have plenty of instability to work with today. Data is projecting 2000-3000+ J/kg of CAPE will be available. This is considered strong instability. Remember CAPE is a measurement of instability. This is certainly enough for strong to severe storm development.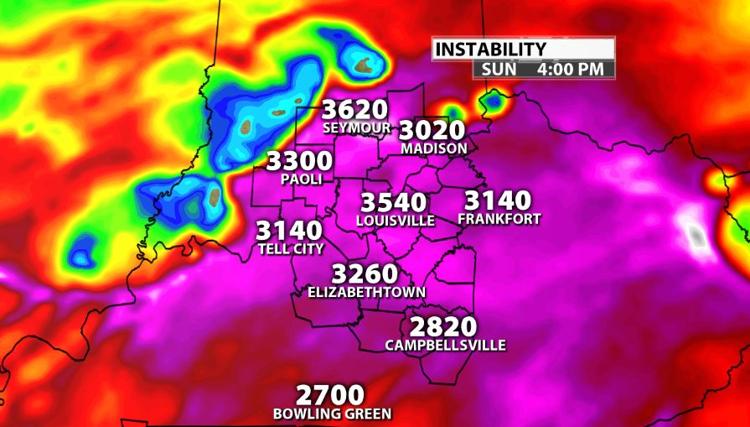 Wind energy is modest to even weak today and a lot lower than yesterday. Mid level winds are strongest in the early afternoon and will decrease this evening. Low level winds are also weaker, however there are a lot of boundaries left over from all of these storms that have been moving though and it could produce stronger cells or updrafts. This could result in gusty winds or small hail. 
Storms are ongoing in southern IN. Where they cannot seem to catch a break. 3-5'' of rain has fallen there in the last 24 hours and this cluster of storms could drop another 1-2''. A flash flood watch is in effect until 2 pm. The rest of the viewing area is enjoying some dry time with a brief AM lull.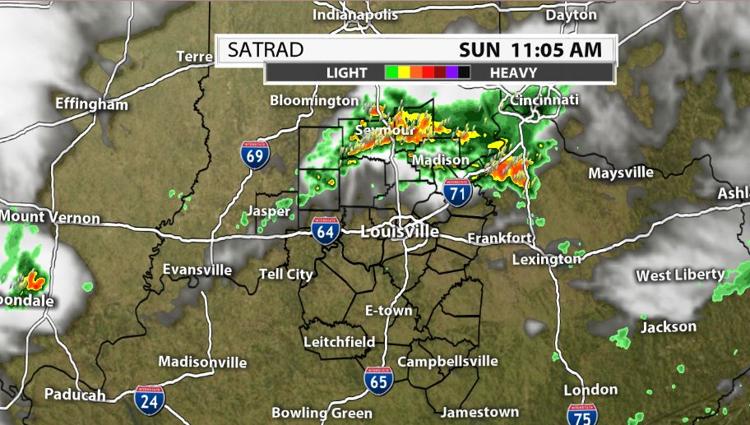 I think scattered storms will get going again across the rest of the area in the early afternoon. Probably around 1 - 3 pm. The most intense storms and greatest coverage will be from 3 - 9 pm or during peak heating. Notice storms look to continue tonight as well. And there will be more convection on Monday as well. Scroll through the images below to get an idea of what to expect today.
Hannah and I will be here watching these storms and posting updates on the WDRB Weather App and on our social media pages as needed. We will also, as always, cut into programming if necessary. This is our policy no matter where the tornado warning is occurring and no matter what is airing on TV.