Set Up: 
A surface low pressure system will finally slide through the Ohio River Valley today and tomorrow. This will keep showers and storms in the forecast for the weekend. A second cold front and upper level low will bring additional rain chances for the beginning of next week.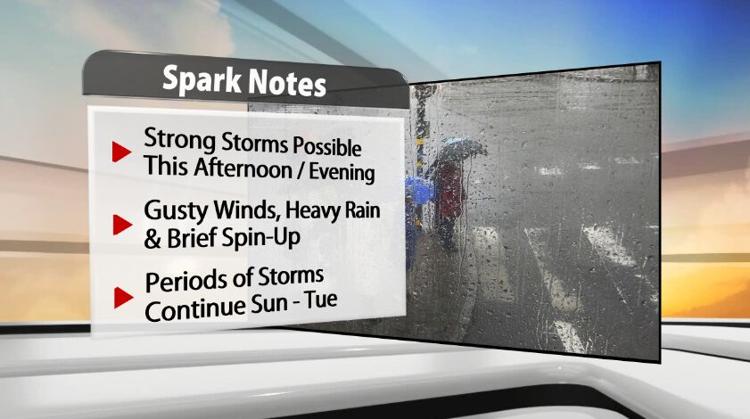 Severe Threat: 
There is a chance for some storms to become strong to severe today. This is most likely along and east of I-65 during the afternoon and evening. The greater threat for severe weather is east of our viewing area (in the yellow area). Main threats we will be watching for are gusty winds, heavy rain that could lead to localized flooding, small hail. A brief spin-up cannot be ruled out, but that is also most likely to the east of Kentuckiana.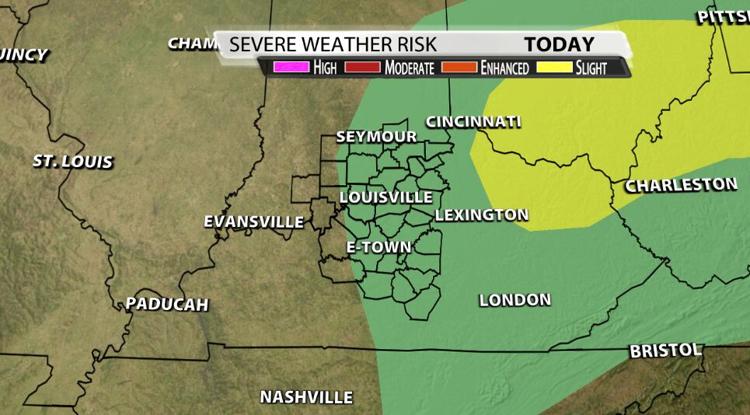 Timing: 
SATURDAY: The best chance to stay dry is right now (the morning), however the rain chance is never zero today. There are a few isolated showers falling now and coverage will increase by this afternoon and evening. Storms will begin to fade away tonight, but there could still be a few stray and light showers overnight.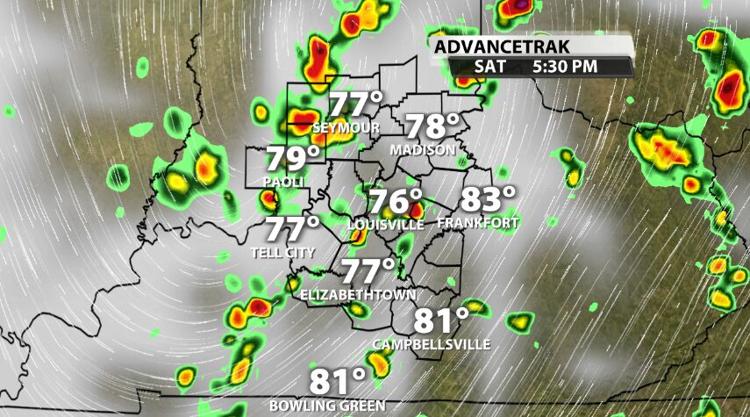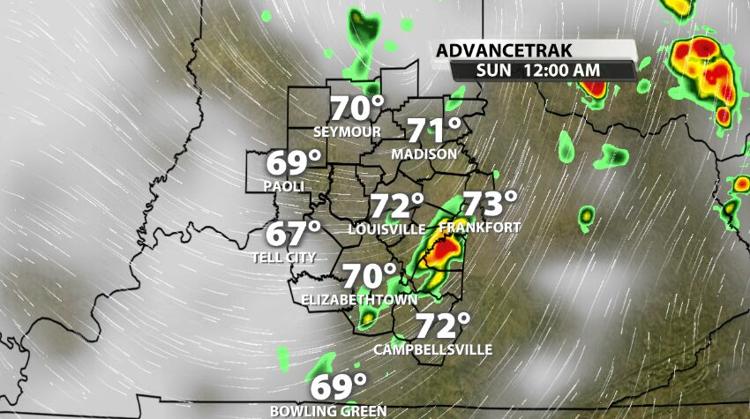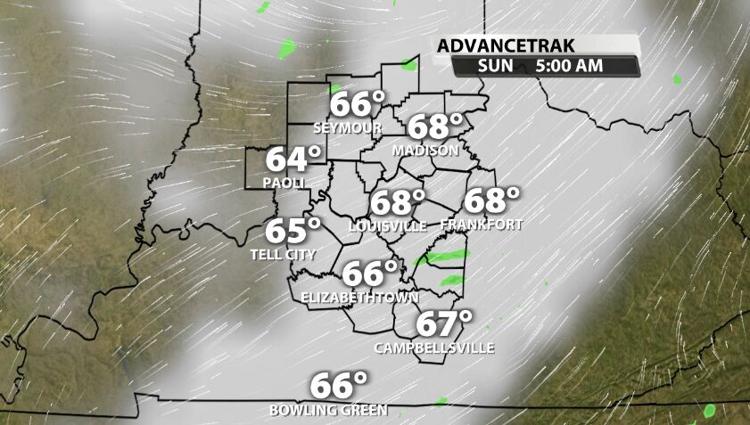 SUNDAY: The rain chance is not zero tomorrow either, but note below these will be few and far between, so there is a much higher chance you will stay dry tomorrow.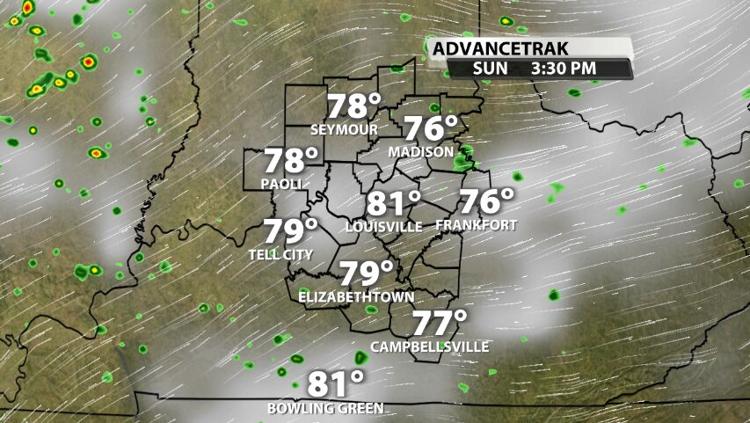 MONDAY: The next system approaches Kentuckiana and the rain/storm chance increases once again.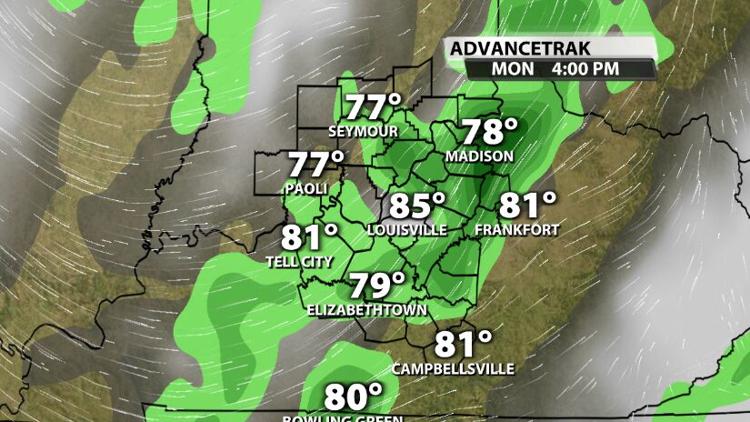 These systems will keep rain in the forecast for the next few days (through Tuesday). By mid-week we will be drier and the dew points will be lower as well!