Snow fell overnight and this morning, bringing a new coating of snow for part of the area. The roads held up pretty well. Notice the difference in the picture I took in the WDRB weather garden this morning. The rocks were just wet, but the grass had accumulation on it. Most of the area was similar with wet pavement and snow on the grass and colder/elevated surfaces.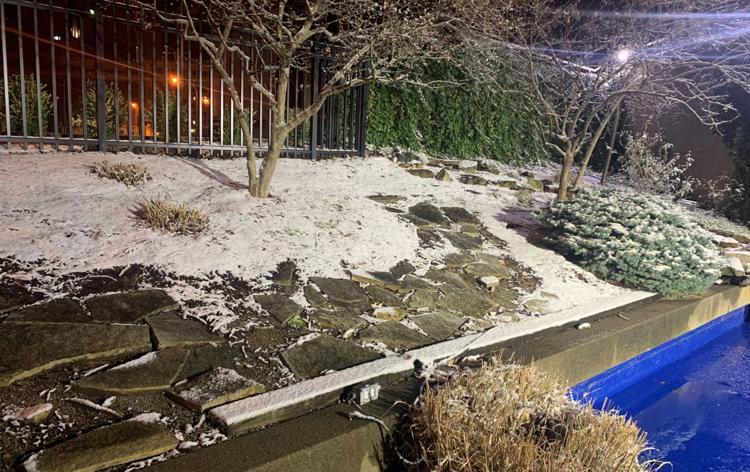 For the rest of today, we will see a mixture of weather! There have been some breaks in the clouds, but I also think there will be a few spotty flurries and sprinkles during the afternoon and early evening. Temps will be in the upper 30s and low 40s. Clouds will erode later today/tonight. This will allow temperatures to fall into the mid/upper 20s by tomorrow morning.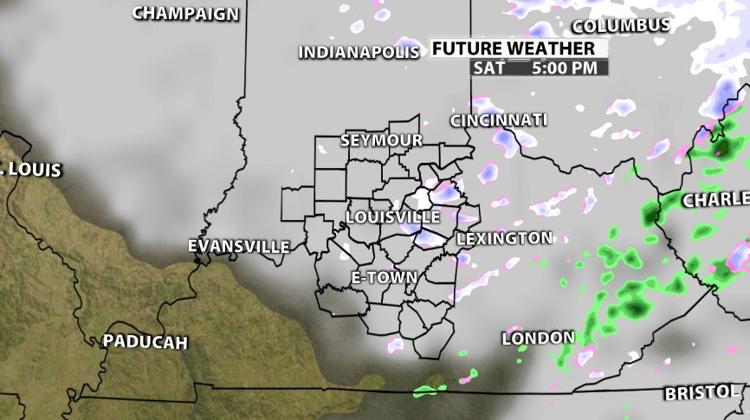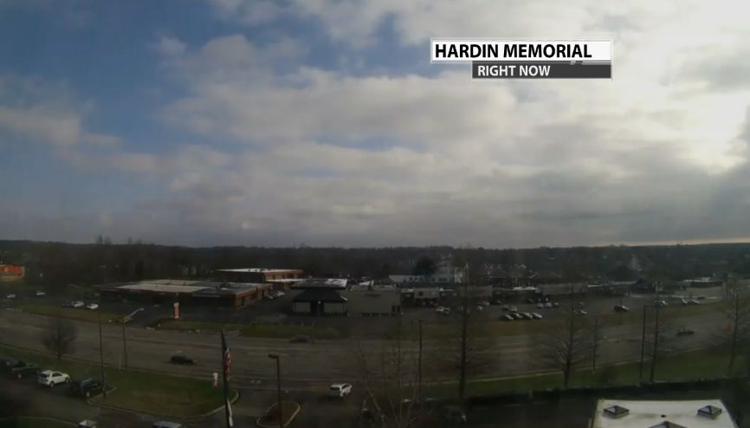 Clouds will quickly return tomorrow. We might catch some sun early in the day before clouds increase. The first part of the day looks dry and temps will be warmer - in the upper 40s to low 50s.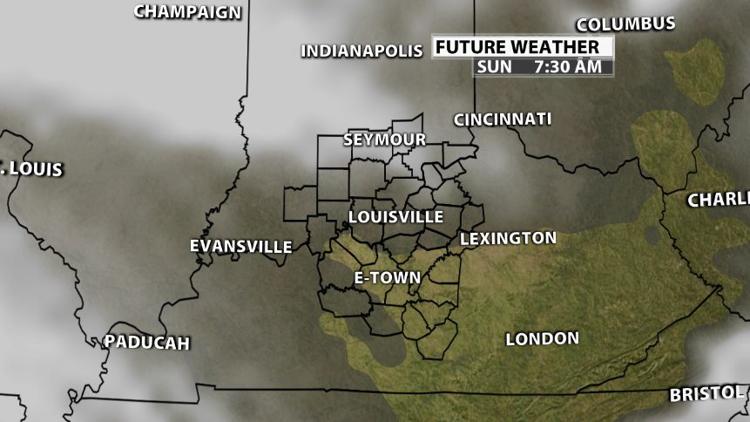 By Sunday afternoon/evening, showers will be returning to Kentuckiana. Starting first in our NW communities in Southern Indiana and will spread across the viewing area to the SE throughout Sunday night and into Monday morning. There will be pockets of moderate to heavy rainfall. The most widespread rain will be during Sunday night and early Monday.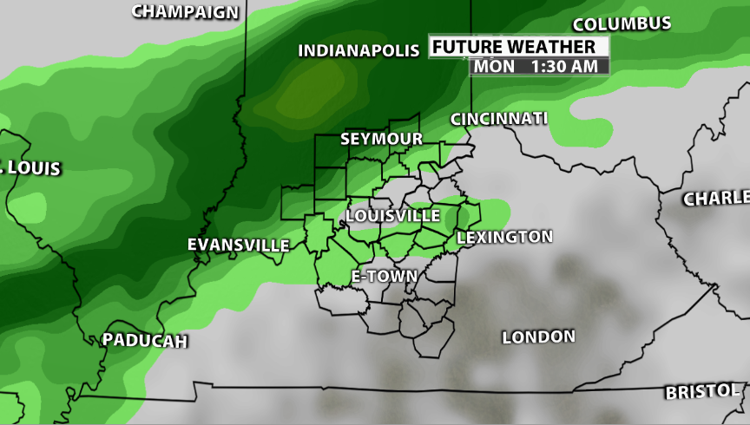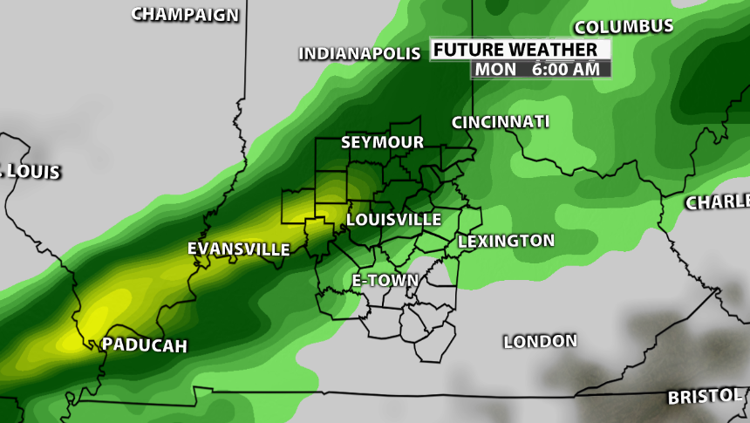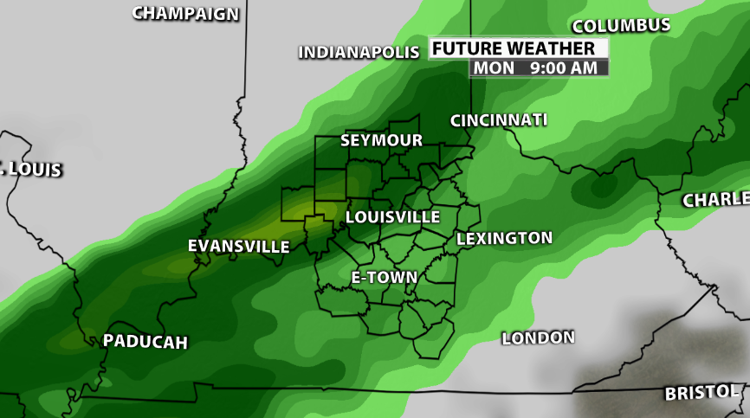 Most of the area will be briefly drier by Monday evening as a cold front sinks south toward the TN state line.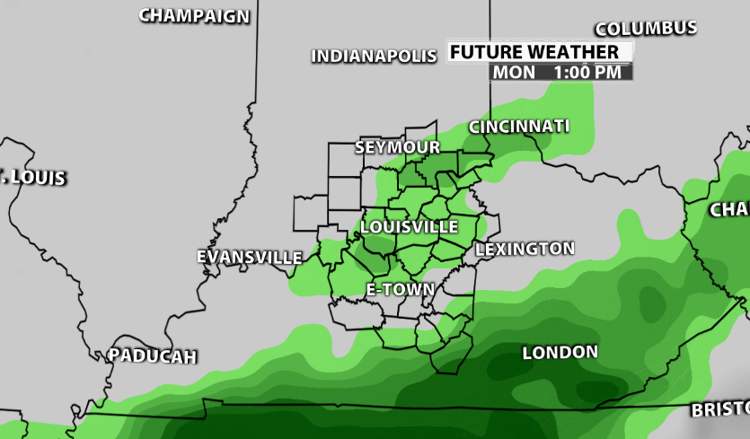 Rainfall totals look to be around 0.50 - 1.00'' with locally higher amounts. The forecast also remains active into next week. A.K.A the wet weather does not end here.