Check out yesterday's temperature trend. The high of 59 degrees happened when the clock struck midnight on Friday. And the low of 40 degrees happened just before the end of the day at 11:59 pm. Temperatures steadily dropped throughout the entire day!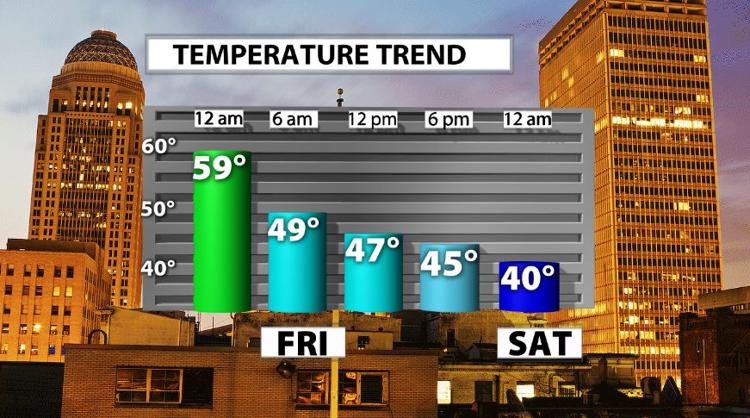 Yesterday was cloudy for most of the day. Notice how clouds were still very present in our sky at 5 pm.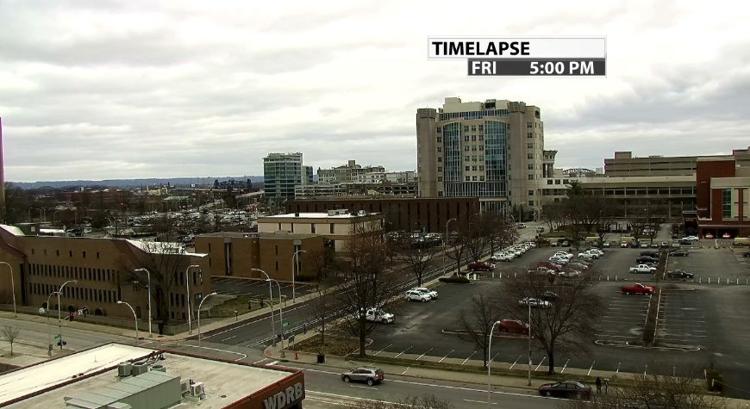 However, the clouds started to erode shortly after 5 pm and after the sun set, it became mostly clear. 
Because of the decrease of clouds, temps continued to fall into this morning. Clouds act as insulation for the Earth. Most of us woke up to temps in the 20s or low 30s. It was a frosty start to the day as winds and temps decreased simultaneously.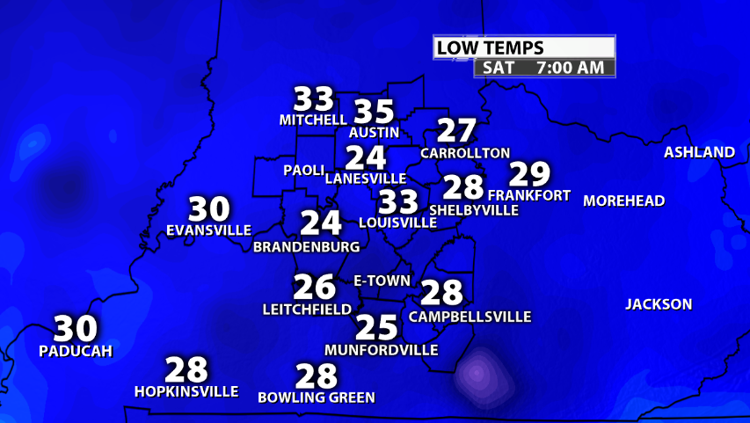 Today the sun will shine all day! Highs will be in the low 50s and upper 40s. It will be mostly clear tonight and cold once again. Lows will be in the 30s.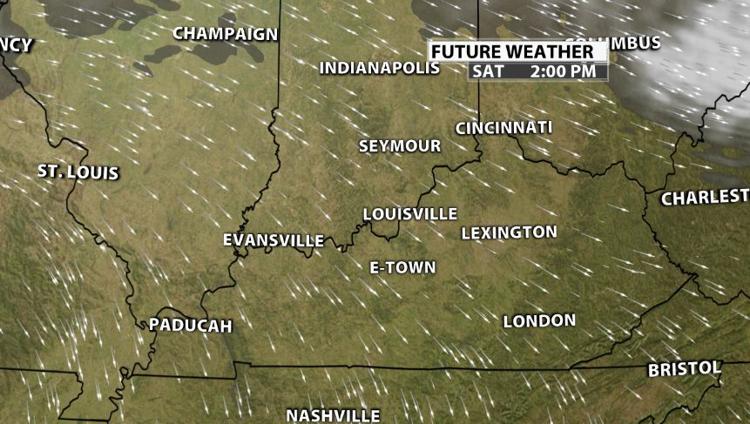 After a cold start to the day, expect a few more clouds tomorrow, as a clipper dives south tomorrow. Showers will be possible, but they will be very isolated. The best chance to see a shower will be north of I-64 and in southern IN.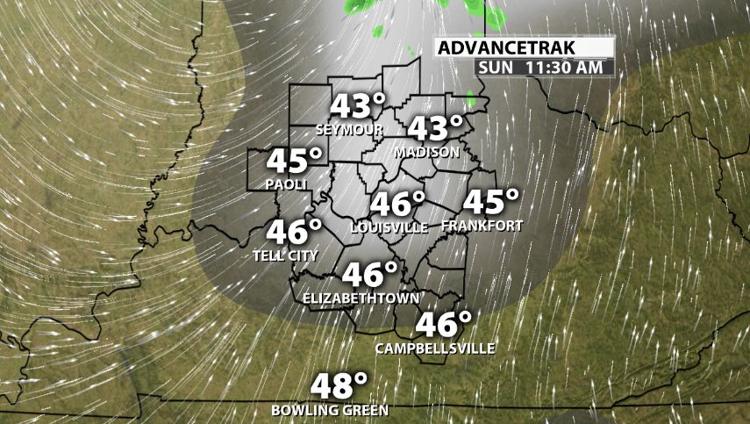 Most of us will stay dry for Saint Paddy's Day. Highs will once again be in the 50s. If you have plans either today or tomorrow - you should be in the clear! Just be aware of the stray shower chance tomorrow.