It was chilly earlier this week, but our temperatures crept back up to the mid 80s yesterday. However, temperatures will be knocked right back down by a strong cold front sliding through the area this evening. This will lead to the coldest it has gotten in months across Kentuckiana.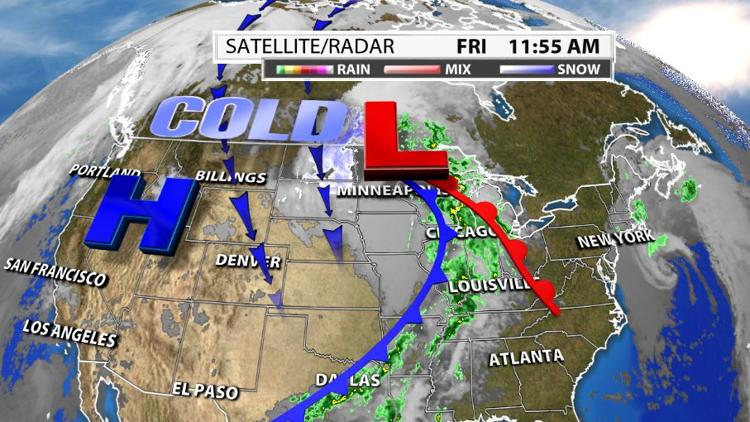 We received much needed rain earlier this week, but we are still in a drought. The rain amounts are less today, but every little bit helps. Rainfall amounts will generally be 0.25-.40'' along and west of I-65, while amounts taper down to the east. A wave of rain rolled through this morning and there is a second batch impacting the area for the afternoon and evening. Notice that later tonight, there could still be a few showers until midnight or so. This rain will be scattered and light.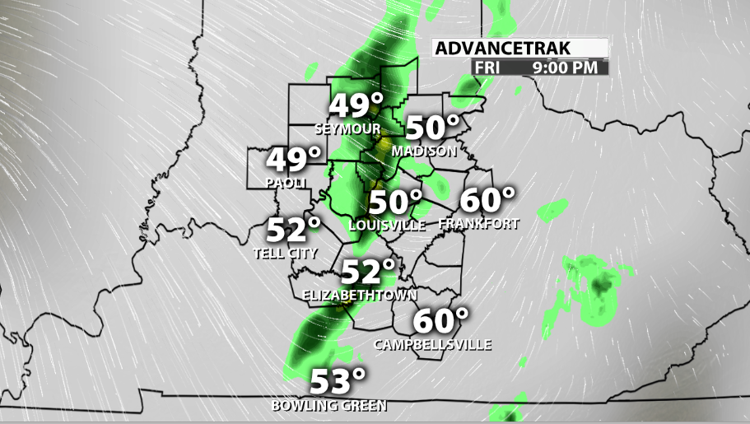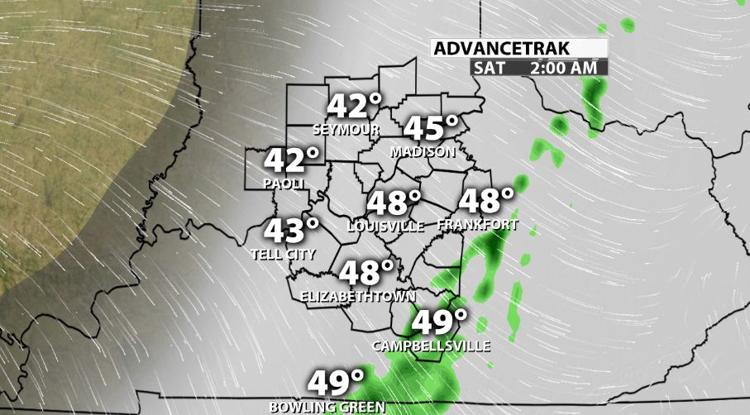 We will be drying up overnight and clouds will erode. Following the front and a decrease of clouds...it will get chilly! Check out these temperatures for tomorrow morning! Brr! 
If we make it in the 40s at the airport, which looks likely, it will be the first time we have been in the 40s since May 14th or 150 days ago!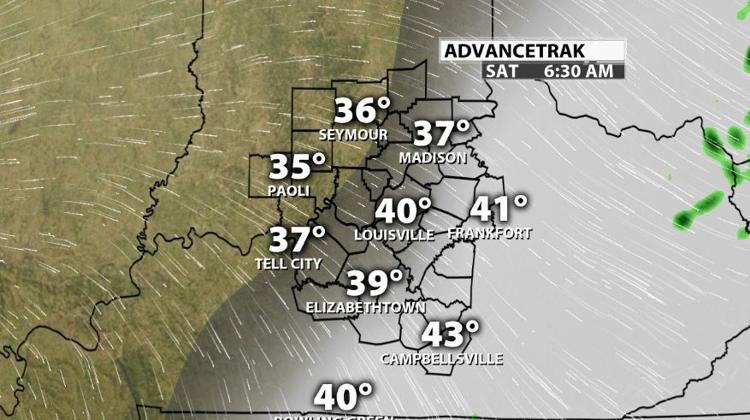 And for fun...take a good look at how strong this front is! It will provide a dramatic drop in temps through tonight.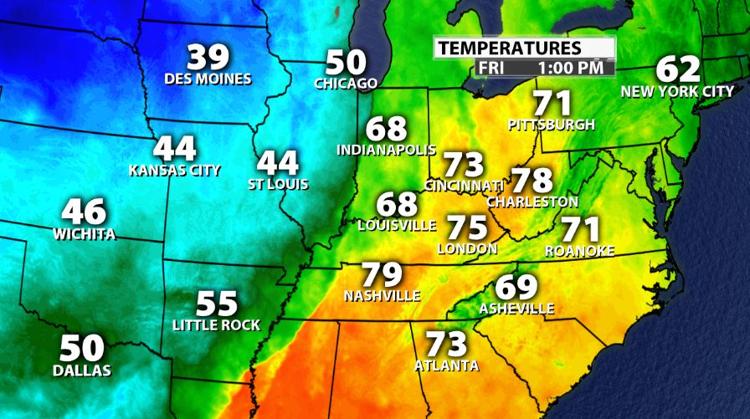 To get an idea about when exactly we will notice the drop, a temperature trend through tonight and early Saturday is below. In about 6 hours the temperature will drop nearly 20 degrees (6 pm to 12 am) and will continue to fall overnight.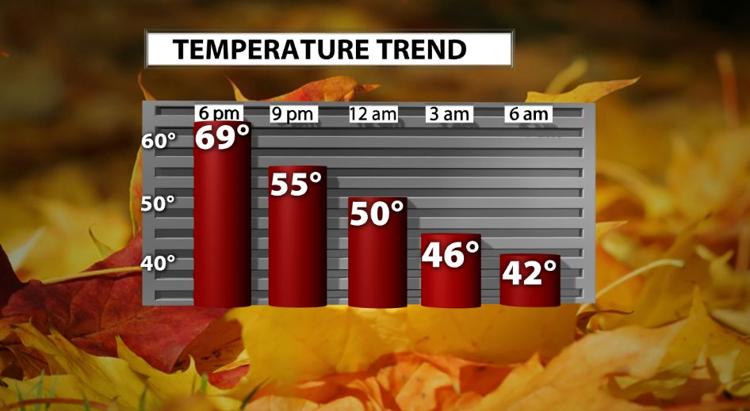 After the front slides through, we can expect chilly temps (many spots not even making it into the 60s), plenty of sun and breezy conditions for tomorrow. However, winds back off into Sunday morning with clear skies and chilly temperatures. Therefore, patchy frost is possible in some areas outside of the city (southern Indiana and central KY are most likely to see areas of frost. Temperatures will range from about 34 degrees to 40 degrees on Sunday morning! No advisory has been issued yet, but we will keep you updated if one is posted.