Things are looking up for this weekend! A mix of sun and clouds and warming temperatures. I suspect there might be long lines at the car wash, too! That is - if most of the area knows what is on tap for the forecast this week! See more below...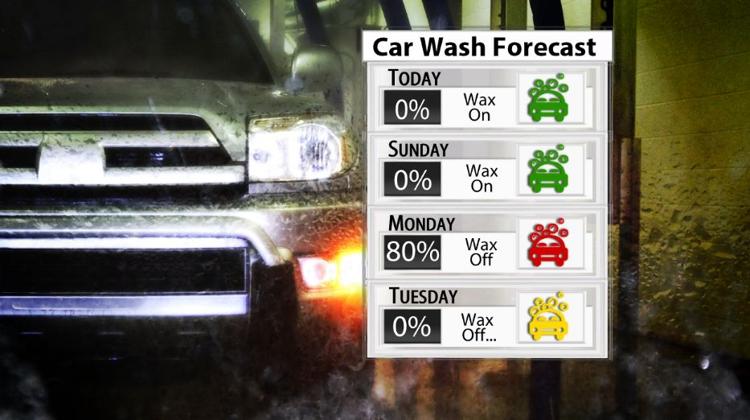 Sunday will be even warmer than today - low 60s! That is exactly average. However, cold - nay - ARCTIC air will be surging south from Canada into Kentuckiana. This will bring a wintry mix on Monday and drastically colder temperatures by Tuesday and Wednesday.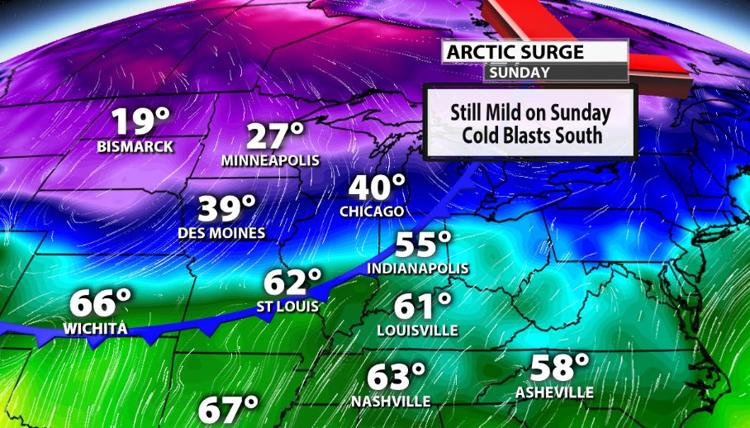 We will start off Veterans Day cool with mostly cloudy skies. Although temperatures will be in the upper 40s to low 50s to start the day, they will crash as the front slides through. As of now, the parade should stay dry, but rain will be moving in shortly after!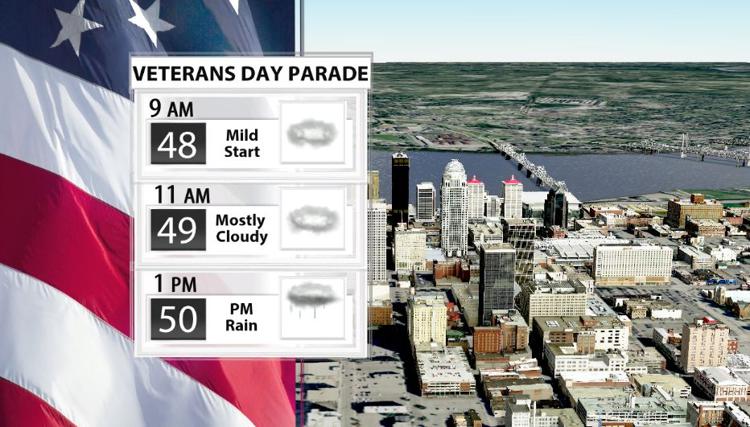 Rain will continue to push south through the afternoon on Monday. As temperatures fall, rain looks to briefly change over to a mix and then snow. There could be some light accumulation. This looks to be mainly on grass and elevated surfaces. However, there could still be icy or slick spots from moisture on the ground & temperatures falling well below freezing.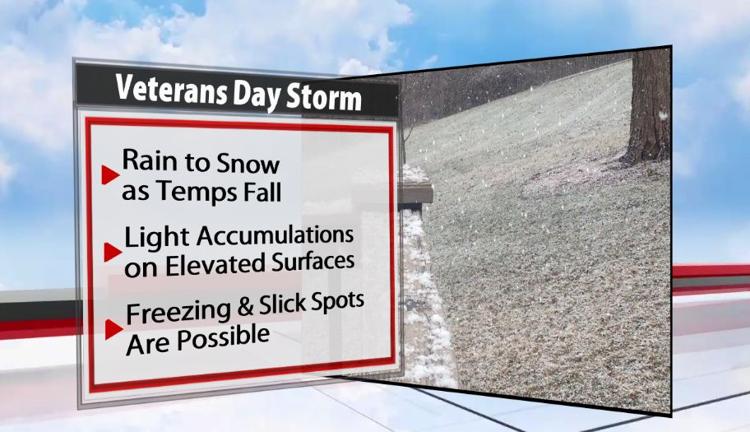 By Tuesday morning, it will feel FRIGID. Wind chills will likely drop below 20 degrees and possibly into the single digits in spots. We will be in record breaking territory for cold temperatures Tuesday afternoon!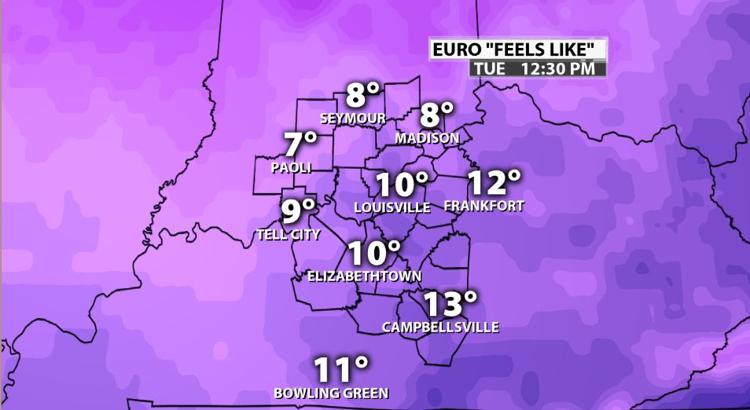 Timing and exact amounts of snow will be something we continue to tweak over the next two days. *Be sure* to check back and see if there have been any changes in the forecast during that time. I hope we do not have to make any, but if we do, we will be the first to let you know! Hannah will have the latest this afternoon and evening!