Today is going to be so warm! Highs will be running about 10-15 degrees above average with a breeze out of the southwest. It feels more like mid-May than the end of March!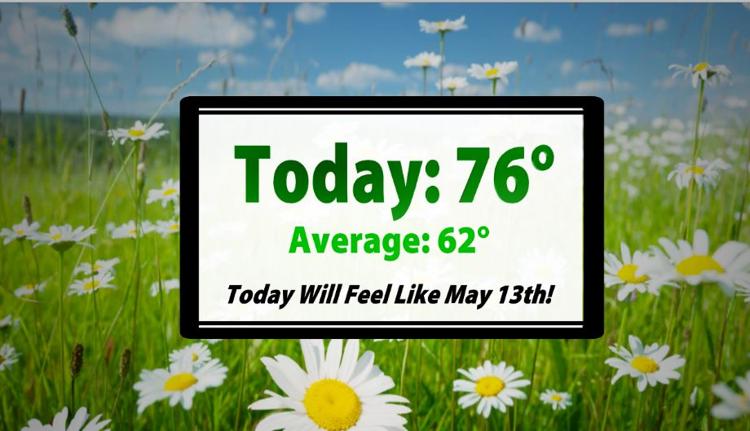 Temperatures will continue to climb through Saturday. At this time, it looks like we will reach 80 degrees on Saturday! We haven't been in the 80s since October 10th (when we hit 84 degrees)!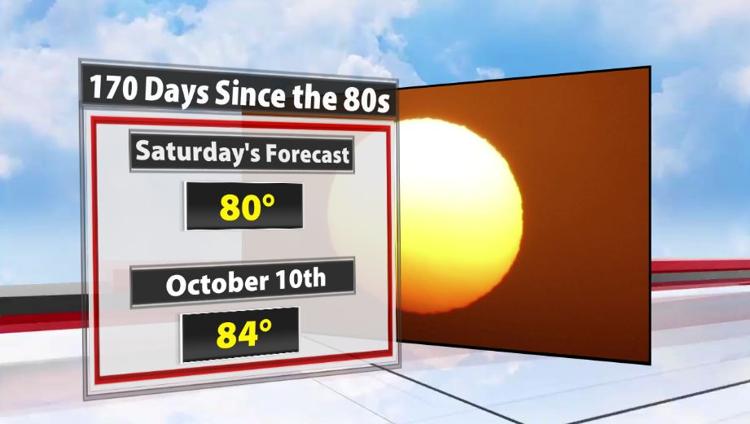 But with the warmth comes the return of showers and storms. To start - a warm front is lifting north. A trailing cold front will eventually slide through on Saturday into Sunday. That means today, tomorrow and Saturday there will be above average temperatures with the potential for showers and storms. The storm potential increases each day as well.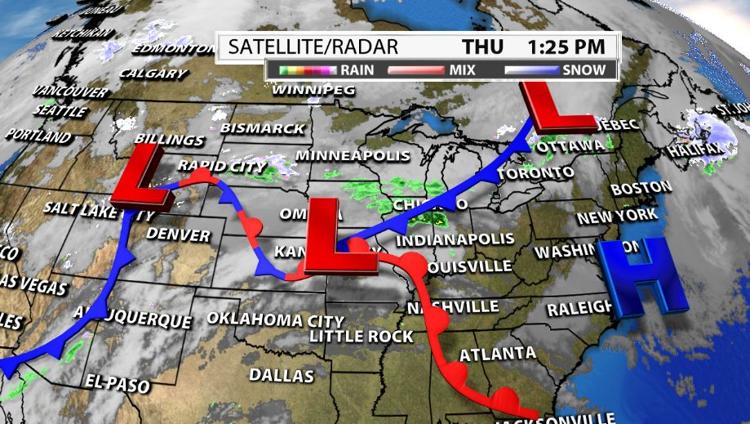 The warm front is helping increase our temperatures and dew points and we could also see a few isolated showers and storms. This is most likely north of I-64/the Ohio River/southern Indiana and many of us will miss out today. There could be a few stronger storms with gusty winds and hail. Due to that potential, SPC has placed a "Marginal Risk" (level 1 out of 5) for severe weather along and north of I-64.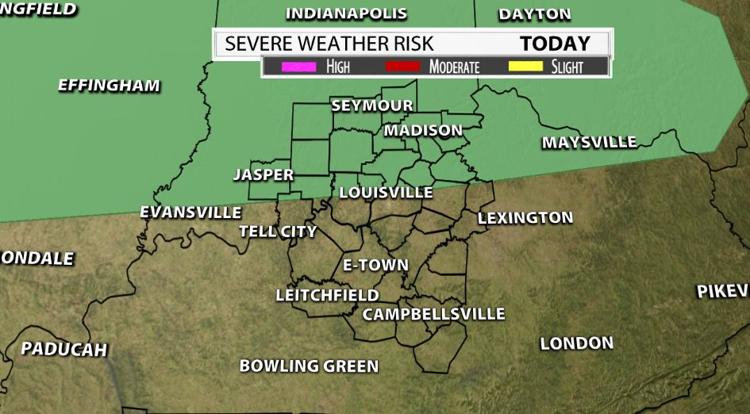 Here is what the radar looked like just after 3 pm Thursday. Notice the showers and storms that are favoring southern Indiana with more clouds elsewhere.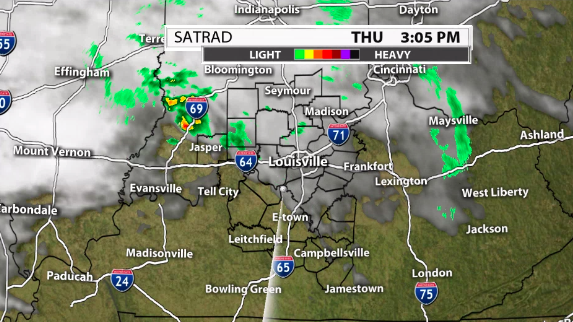 Keep in mind, the potential for storms increases each day. Today showers and storms will be isolated, they will be scattered by tomorrow and eventually widespread on Saturday. Storms will be on and off throughout the day tomorrow with highs in the mid 70s once again. Saturday has the best chance for storms, but it looks most likely later in the day.
Due to the timing of the storms, there is only a marginal risk for severe weather in our western communities for Saturday evening (as of now). We will post updates as needed over the next three days, if the threat changes for the weekend! Keep it with WDRB - we still have your back and will post updates on social media, on our weather app and of course on air!