As a cold front creeps closer to us, rain and storms will push through our WDRB communities tonight. It's almost hard to believe a "cold" anything could be this close after the warm afternoon we've had!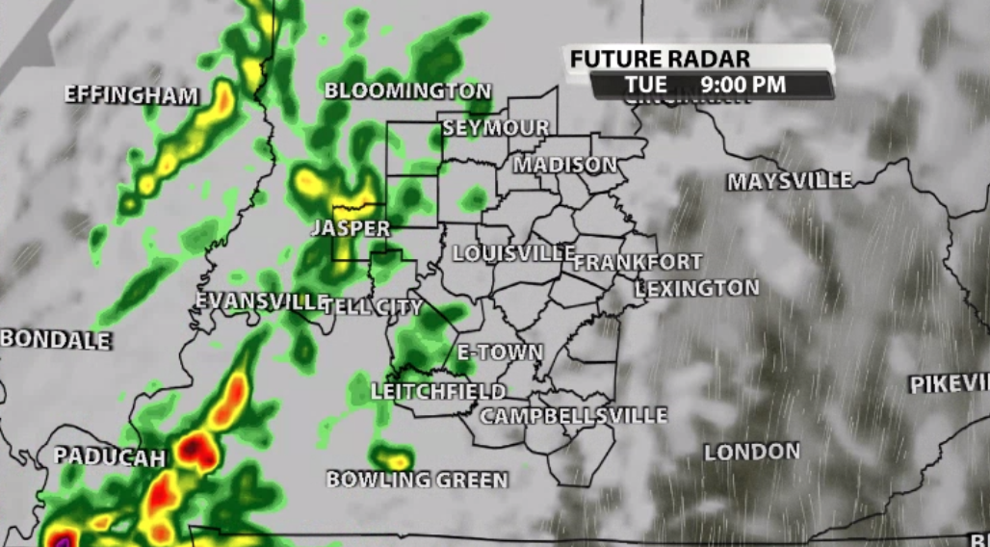 The rain will start to move into our western communities around sunset with the heavier rain and thunderstorms coming later in the evening. While our threat of severe weather overnight is very low, today has already been very breezy. Wind gusts up to 40 mph and brief heavy rain will be possible overnight.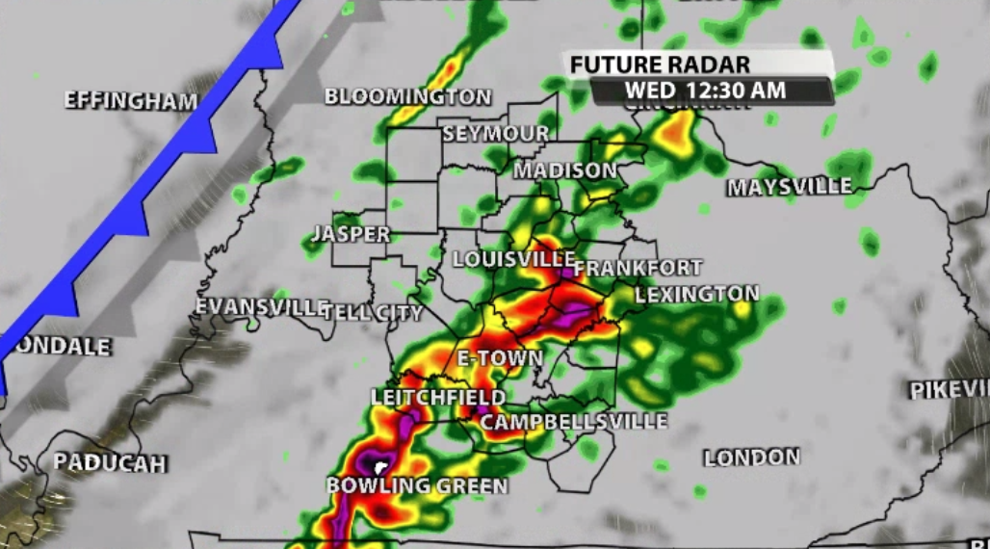 The heaviest rain should stay south of the river and east of I-65. Our northwestern communities will be the least impacted by the rain and storm potential.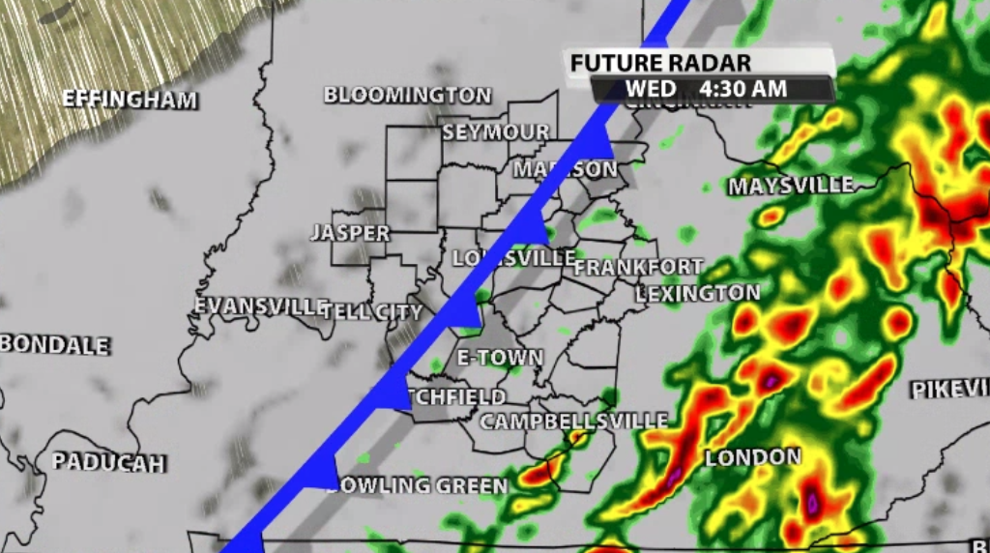 The cold front will pass through earlier in the day, so most of the rain should be gone before you need to leave the house Wednesday morning. But a few lighter showers are still likely through the afternoon, so keep an umbrella handy if you plan to be out all day.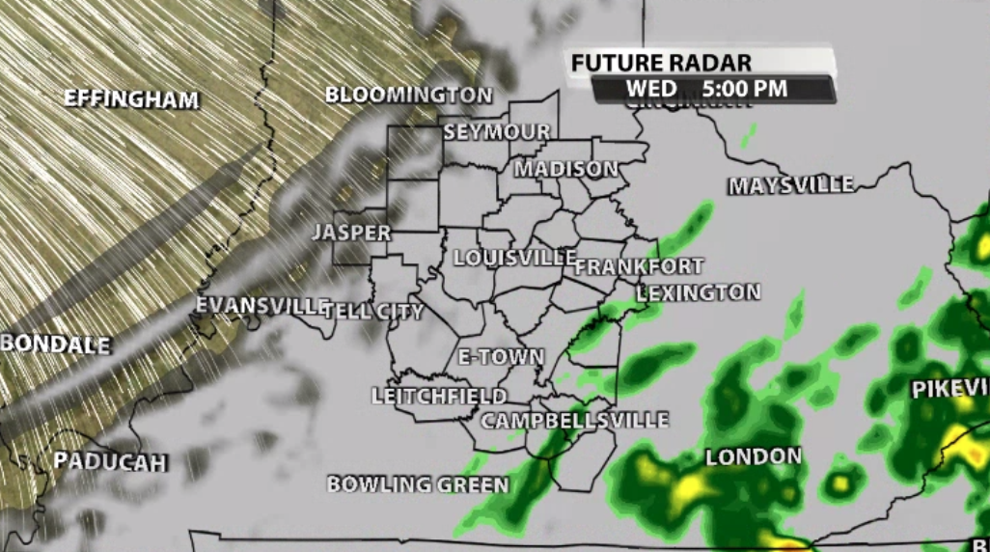 The heaviest rain will be focused in our southeastern communities who also saw the heaviest rain over the weekend. Another 1"-2" of rain will be possible in these spots.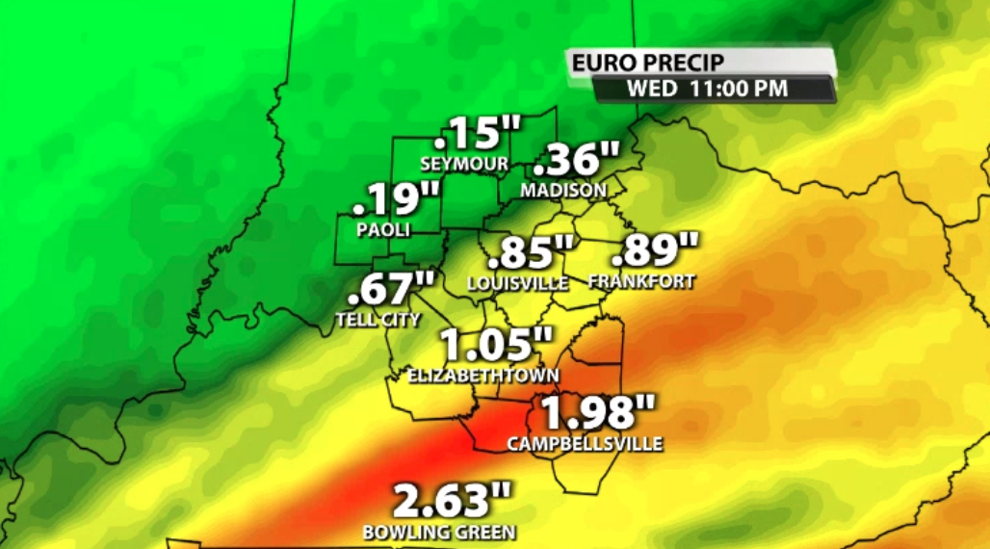 Turn on WDRB News tonight at 10 and 11 so Marc and Rick can track this rain for you and let you know what impacts you can expect by Wednesday morning.