The rain has stopped now after the longest stretch of continuous rainfall ever recorded in Louisville (according to Louisville National Weather Service by continuous hours). 
The Flood Watch has expired, but there are still Advisories and Warnings across our area.  The Advisories are shown in the lighter green color below and the Warnings are in dark green. An Advisory means a river is near flood stage, but is not guaranteed to flood. A Warning means a river is already flooded or will most certainly flood soon.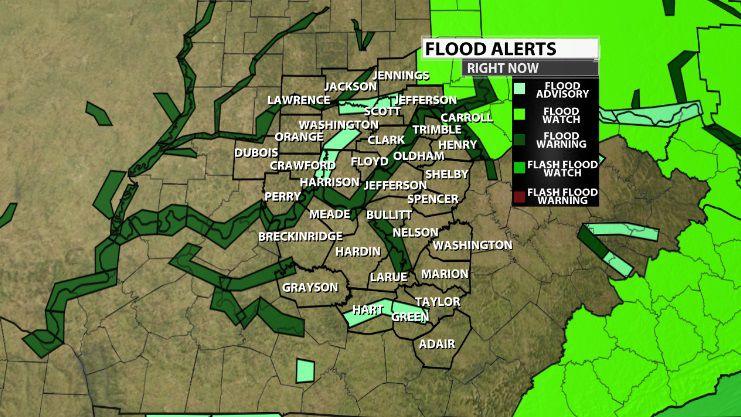 It's very important to recognize rivers will continue to rise - some through Wednesday, some through Thursday - even though the rain has stopped falling. Since rain fell all across our region and rivers are swollen all around us, there's a lot of water trying to find a place to go. Water upstream will flow through our rivers as it heads toward larger basins downstream. 
The river sections listed below are all the places that are in either a Flood Advisory or Flood Warning, which you can see in the image above.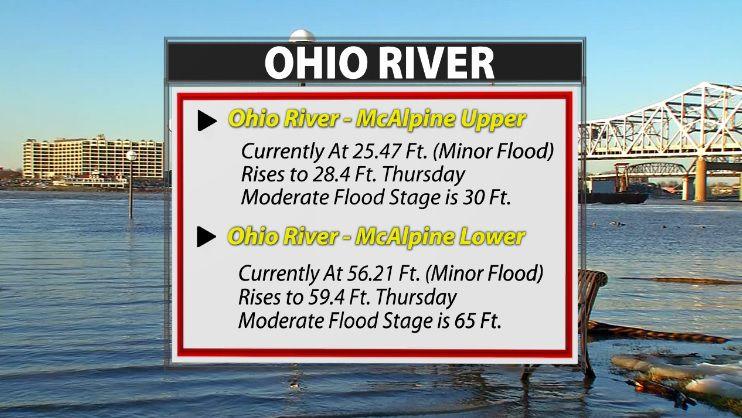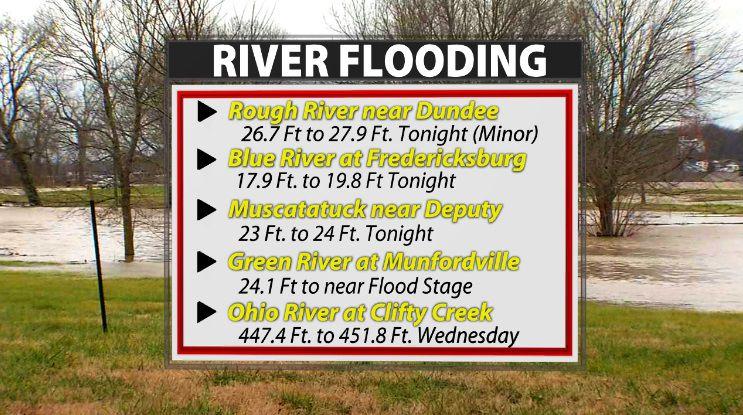 The other part of this is river levels don't immediately drop below flood stage Friday.  In fact we are expecting more precipitation starting Thursday night.  The National Weather Service has told us they do not expect that precipitation to cause more rising of rivers, but it will certainly slow the descent.