It's been a disgusting day and tonight looks no different. Waves of rain continue overnight as temperatures chill out in the 40's. Those bright colors indicate pockets of heavy rain that move by every once in a while. Take a look at the future radar images below...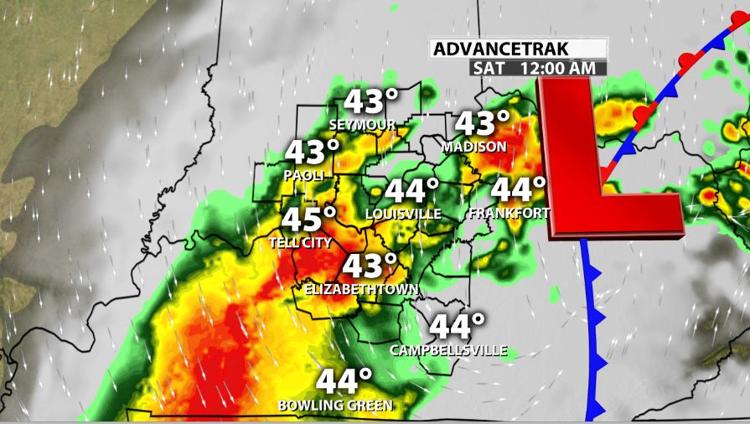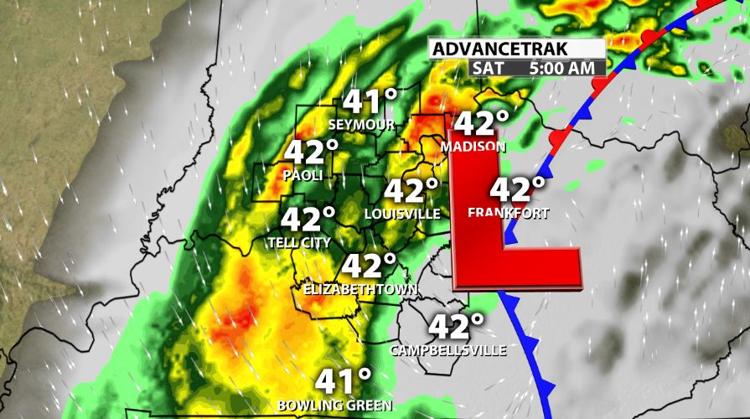 Around 8 AM is when we should get a break or pause. Then a round of moderate, steady rain picks for a chunk of the area late morning into the early afternoon. There's even the possibility of a couple ice pellets mixing in early on although most of what we see is just plain rain...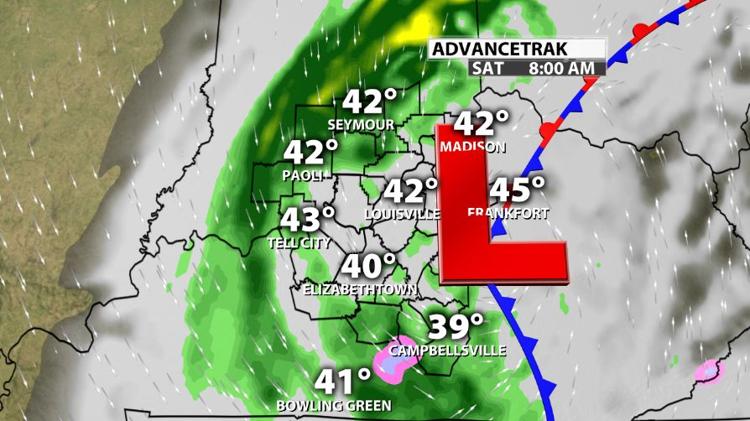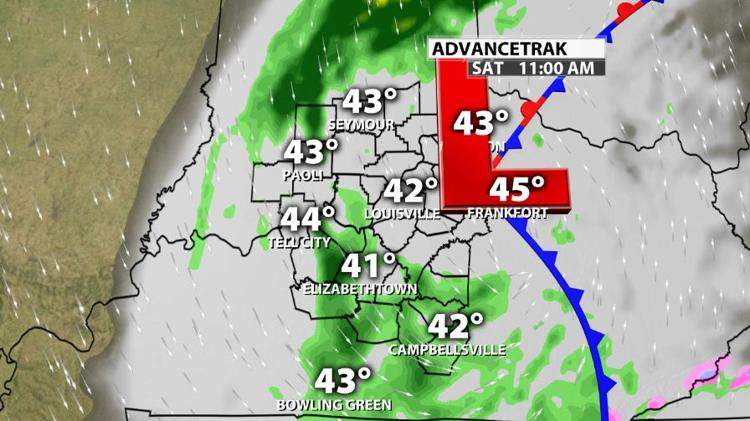 During the mid afternoon hours rain becomes even lighter and more broken in nature. It's certainly not ideal if you are trying to run errands, but it won't be pouring. I would call it showery at times as numbers only reach the mid 40's due to the soggy conditions and thick cloud cover...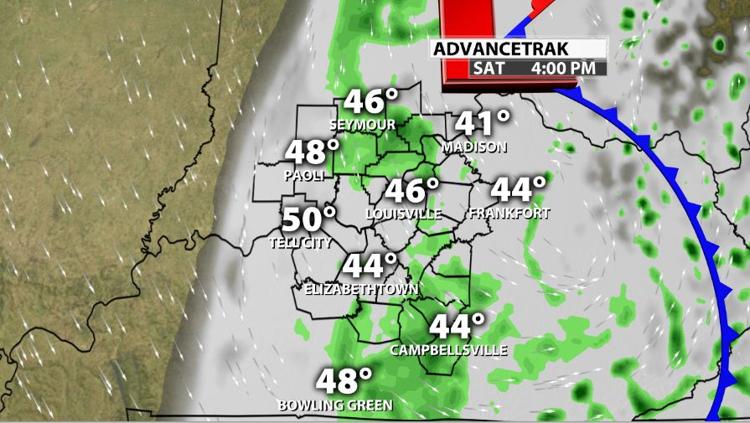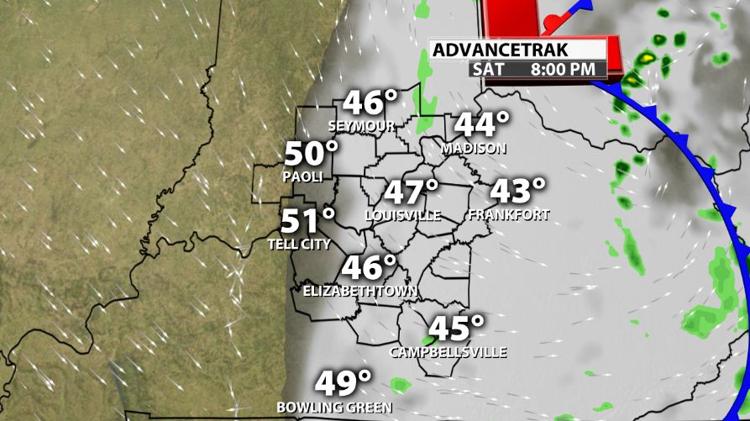 Conditions gradually improve during the evening hours as any rain tapers off. Don't get me wrong, it's still going to be breezy and very chilly out there. Thankfully we only have to tolerate one more day like this for now. Join Katie McGraw on WDRB for your full Easter Weekend forecast.