The Storm Prediction Center has issued a "Slight Risk" for severe weather on Saturday that includes areas northwest of Louisville. The main threats from top to bottom will be damaging winds, hail and the possibility of an isolated tornado...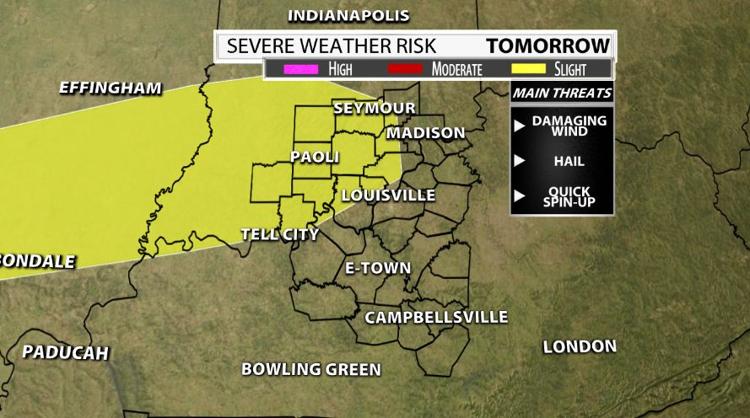 One mile up into the atmosphere, we take a look at the low-level jet that shows winds around 45-55 mph. These are certainly powerful enough to support severe, especially in Southern Indiana where winds are at the higher end of that range. They do become weaker as you travel south into Central Kentucky...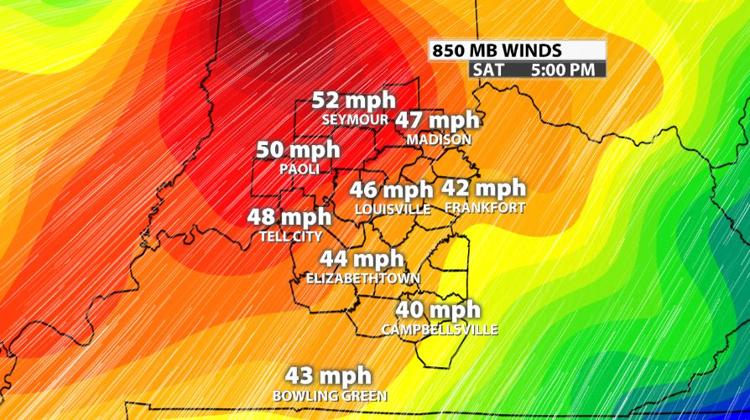 Another key ingredient for severe weather is how much CAPE (Convective Available Potential Energy) or fuel storms have to feed on. The GFS computer model shows approximately 1000-1500 units of instability. Glance back up at the previous image and notice how the higher CAPE values line up perfectly with the pocket of strongest winds...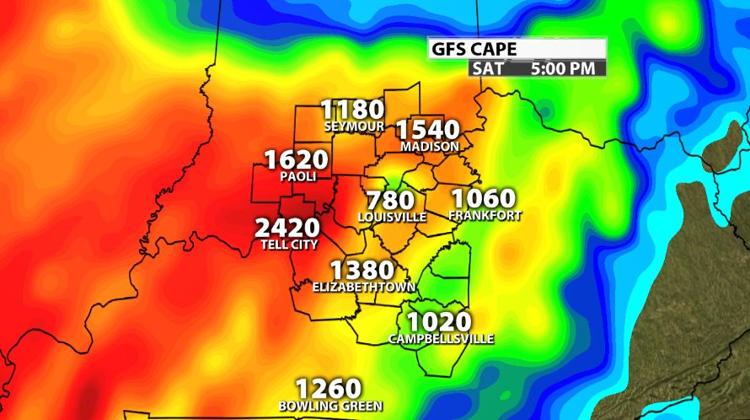 Here'e the deal, NOT EVERYONE will end up dealing with storms on Saturday. If you get them they will be strong. Locations north of I-64 have the potential for all modes of severe weather Saturday afternoon and evening. Look at the future radar images below to get a rough idea of how Saturday plays out. Make sure you follow the WDRB Weather Team for updates over the weekend.