The Storm Prediction Center issued a "Slight Risk" for severe weather that includes almost all of our area on Tuesday. The main threats from top to bottom will be damaging winds, hail and frequent lightning. Notice that locations in the red hatched area northwest of Louisville have a better chance at dealing with severe storms...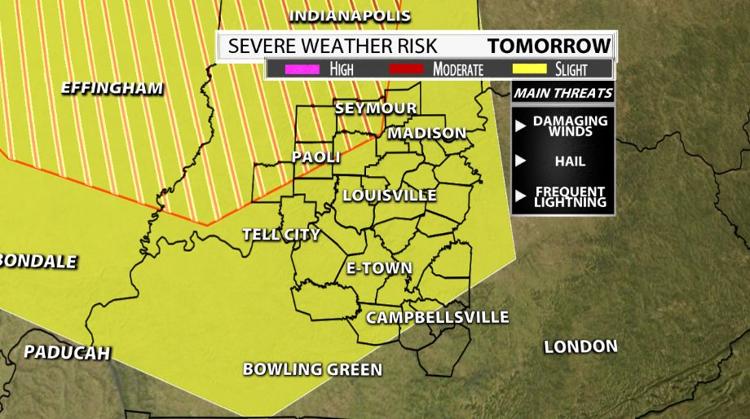 One mile up into the atmosphere, we take a look at the low-level jet that shows winds around 15-25 mph. These are definitely NOT powerful enough to support severe, but it's only one side of the story...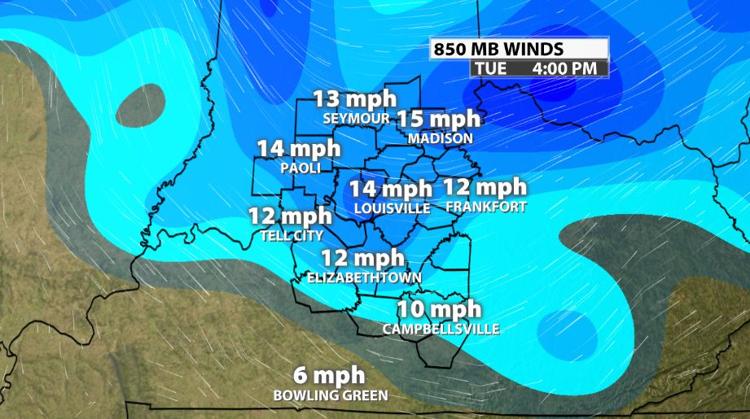 What we lack in wind energy, we make up for with CAPE or Convective Available Potential Energy. The GFS shows 1500-2500 units of instability as storms approach Tuesday afternoon. Storms move in during peak-heating so there's more than enough fuel for the fire...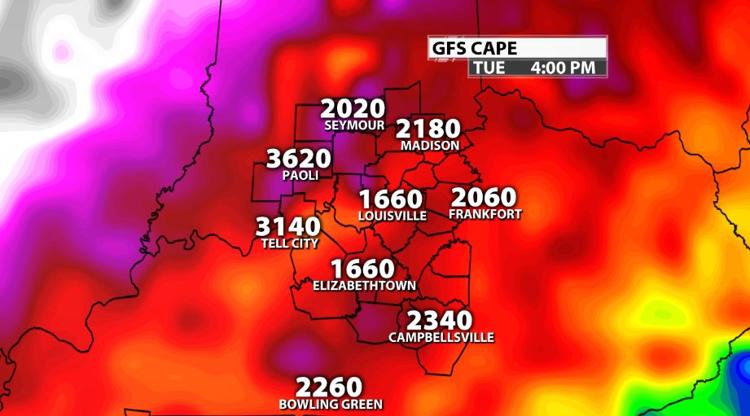 What does all of this mean? A round of storms move from northwest to southeast between 3 - 9 pm Tuesday in a weakening phase. Wind energy is really weak, but in this low shear high CAPE environment, a few warnings are possible, especially northwest of Louisville. As storms cruise southeast I think lightning and downpours are the only thing you need to worry about as they break apart. Damaging winds are by far the main threat. This could lead to hazardous travel conditions so please stay with WDRB for updates.