Monday morning started with heavy rain for some of you, hardly anything for others, and a tornado warning in Adair county. The National Weather Service did find evidence a tornado touched down and did damage in Tompkinsville (Monroe County). As we look ahead to the overnight threat of severe storms and the potential for more storms Tuesday evening, there are two main scenarios at play.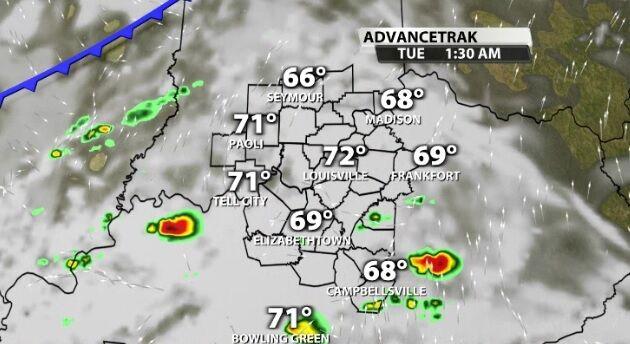 Scenario 1
The round coming through overnight/early Tuesday is strong and comes right through our WDRB communities. This is the cluster of storms moving through northern Illinois tonight. As that system matures and decays, it will try to push rain and storms through our region. Then as the cold front actually passes through Tuesday evening, our storm threat would be lower because there won't be as much atmospheric storm energy at play.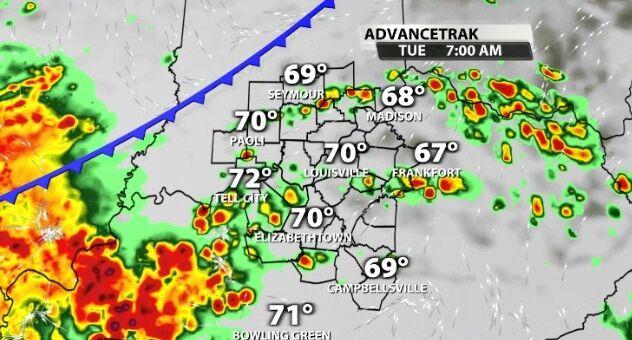 Scenario 2
The round coming through overnight misses us (diving south looks more likely than missing north) or weakens so much before it gets to us that it's just not a big deal. If that morning round doesn't do much, it leaves some energy leftover for the evening round to work with. In this scenario we would see stronger storms Tuesday evening, but this one completely depends on what happens overnight.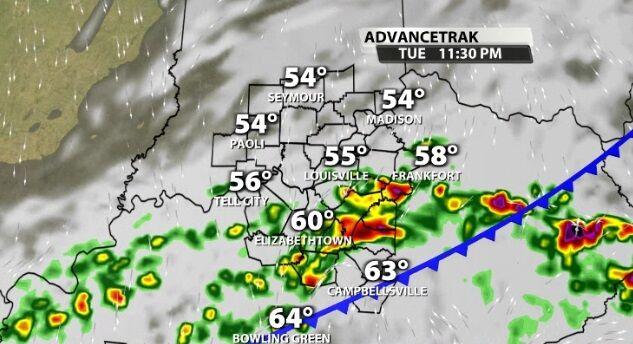 Here are the problems: 
Scenario 1 seems unlikely because we have a hard time producing strong storms that time of day in this area. It's not impossible, but we usually need daytime heating to help kick off severe storms in a setup like this. 
Scenario 2 seems unlikely because the decaying MCS would set up a boundary just south of our area, and that's where the storms later in the day would fire from. In that case there would be strong storms south of us and those would likely move northeast into the Bluegrass region of Kentucky - east of our WDRB communities. 
Scenario 2 also seems unlikely because anything that happens overnight would likely wipe out so much storm energy, it would be tough to recover and build that energy back up before this later wave comes through.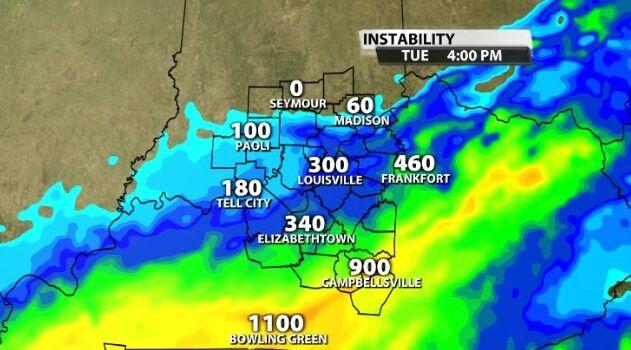 With all of that in mind, here's what seems most plausible. Any storms that can grow strong will bring strong wind gusts and heavy rain. They can also bring isolated tornadoes and hail. It looks like the stronger round will be the one coming overnight, but this is very conditional. We are not promising you will get a warning. In fact the strongest storms look most likely in central and southern Kentucky, so Indiana and communities near the river may not see these storms.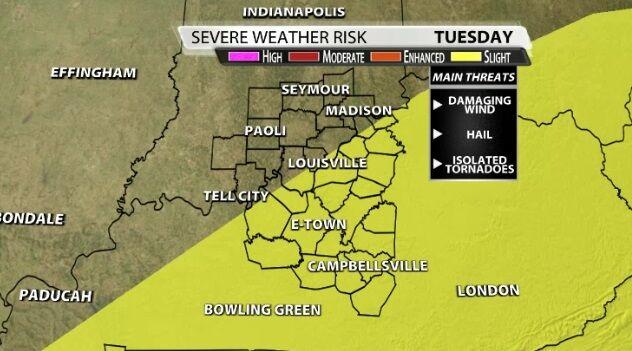 We might be able to develop a bit of instability again by Tuesday afternoon when the next round shows up with the cold front, but not enough to cause widespread severe weather. Tune in to WDRB tonight to see the updates from Marc Weinberg and Rick DeLuca as new data comes in. With each new model run, we can learn more about the environment and which scenario looks most likely.