SNOW UPDATE: Get The Latest Timing And Totals...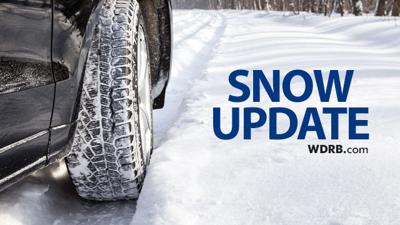 Winter Weather Advisories and Winter Storms Warnings have been issued for just about all of our area. If you're under either one of these winter alerts, slushy, snow-covered roads are likely Saturday morning, but more snow is expected for counties shaded in blue...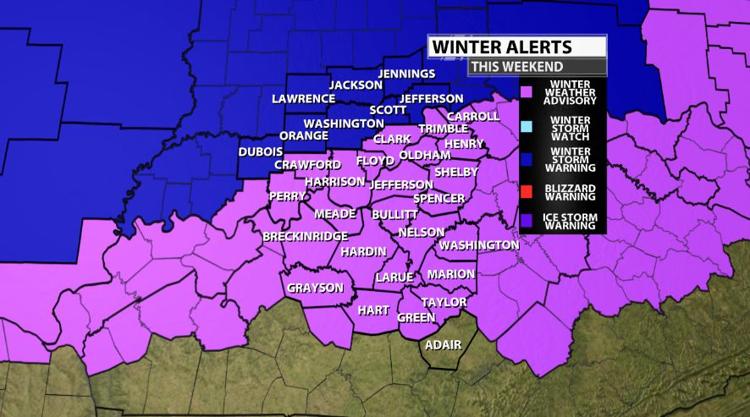 By midnight, expect widespread snow across the area. In terms of intensity, I would say it should be moderate with a couple heavier bursts possible every once in a while.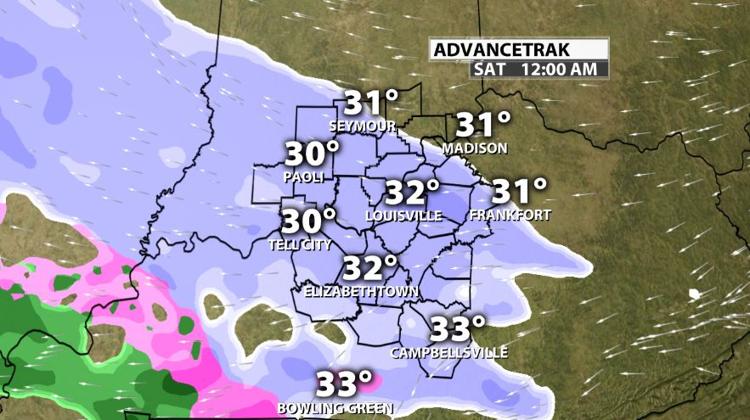 Snow continues overnight into Saturday morning. At this point in time, travel conditions will be at their worst. Notice the freezing line sneaking into southern/central Kentucky allowing a changeover to plain rain...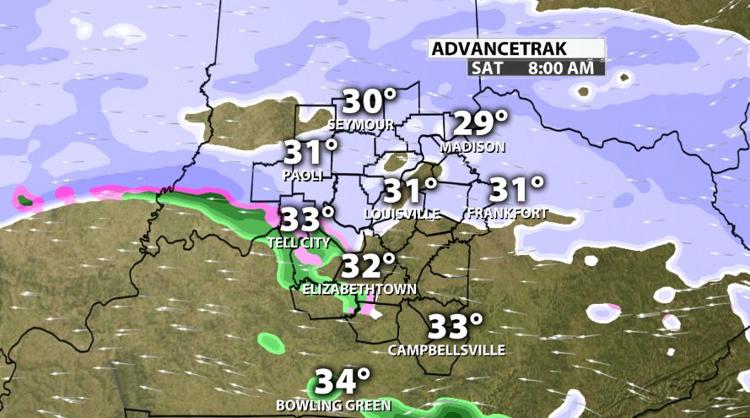 That line lifts further north by Saturday afternoon so travel conditions gradually improve in Louisville and points south. Snow transitions to a brief wintry mix before ending around midday...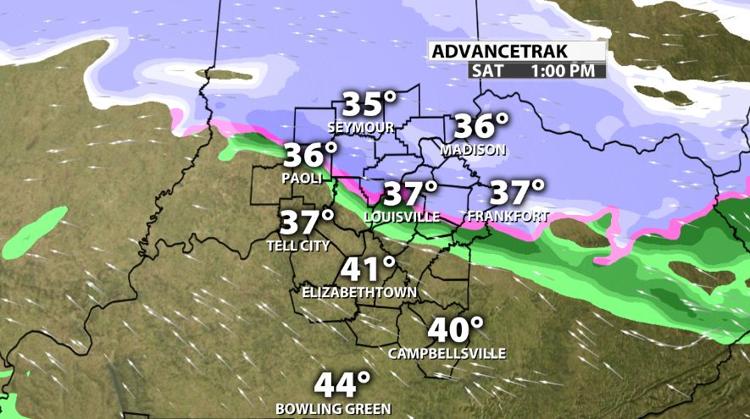 In fact, much of the afternoon look rather uneventful in Louisville as we get into a dry slot. Snow continues in our northern counties and rain develops in our southern counties...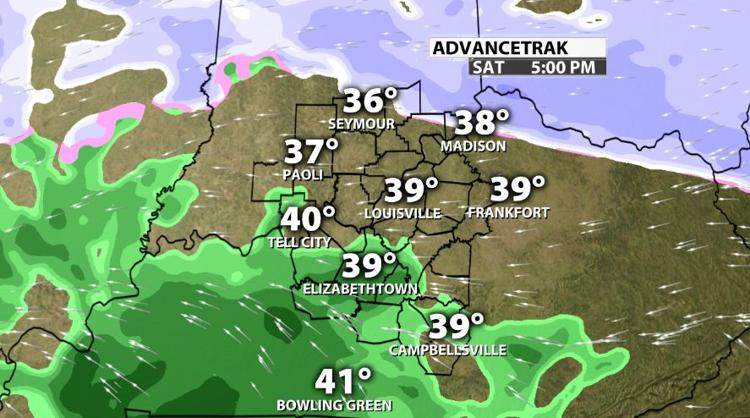 As the next wave of energy marches in late Saturday, precipitation begins as rain, then flips back to snow during the evening as the air cools down. It's worth nothing that this secondary wave won't be as intense as the first...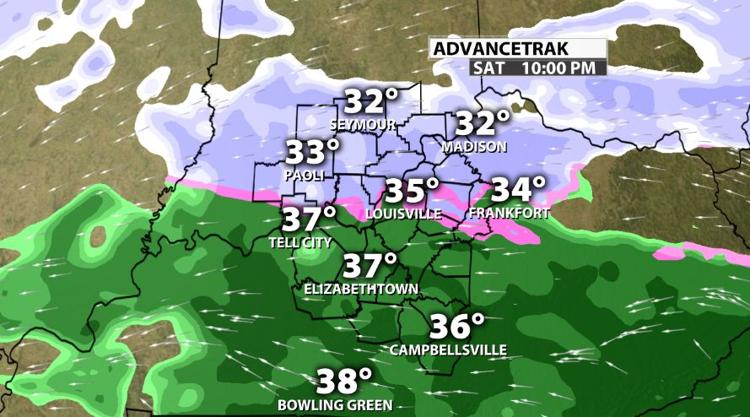 Please use caution on the roads Saturday night into Sunday morning as snow showers stick around. Untreated roads outside city limits may also experience a refreeze as numbers approach 32 degrees. Aside from a flurry, it dries out Sunday afternoon...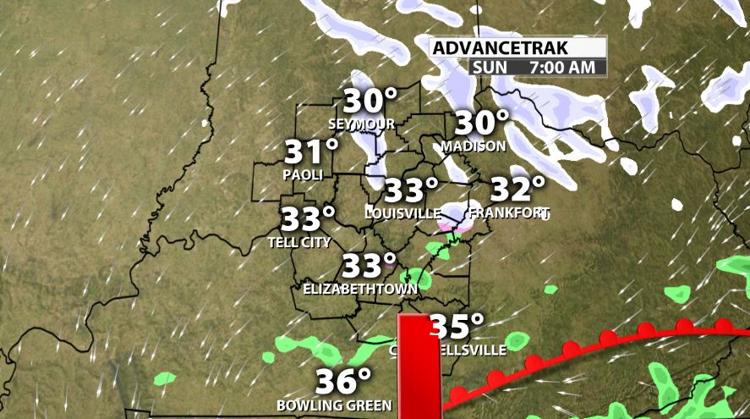 How much snow should you expect? Keep in mind that a chunk of this will melt or wash away Saturday afternoon. If you want to see snow then set an alarm, if not I would advise sleeping in. Let's start to the south and work our way north in regard to snow totals...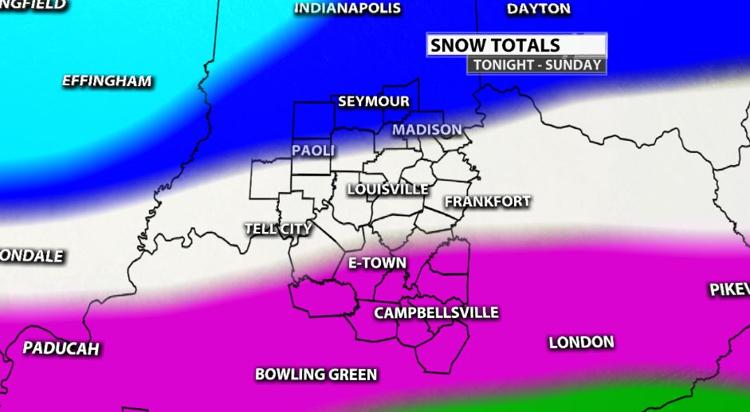 In the pink zone, which includes Columbia, Munfordville, Greensburg, Leitchfield, Campbellsville and E-Town, just a little slush to an inch or two is possible before the melting occurs. Impacts down there will be the lowest and short-lived.   
Louisville, Shepherdsville, Shelbyville, New Albany, Tell City, and La Grange are in the white 2-4 inch stripe. This will be a heavy, wet snow that is good for making snowballs. 
Finally, that blue area ends up with the highest snow totals. A solid 4-7 inches of snow falls in Bedford, Seymour and North Vernon. These are the spots where you will have to break out the shovel. Stay with WDRB for updates!