A Winter Storm Watch has been posted for Green, Taylor and Adair county from Saturday night through Sunday. In these locations, the confidence is higher for impactful wintry weather. That gradient of accumulating snow/sleet quickly drops off as you travel north. The NWS has to decide whether they want to issue Winter Weather Advisories or Winter Storms Warnings.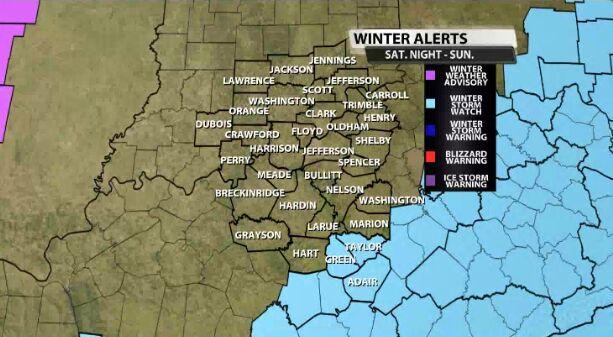 Overnight, a couple flurries or snow showers are possible. Nothing looks all that heavy, but a quick coating is certainly not out of the question as temperatures drop below the freezing mark.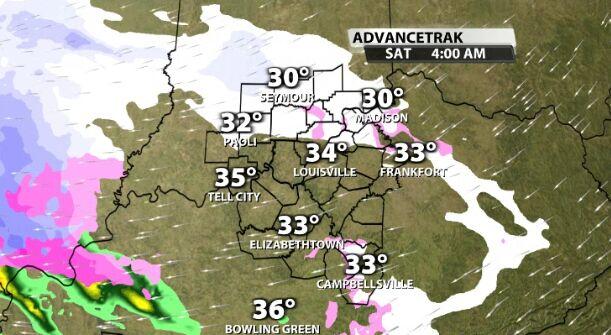 If you have errands to run Saturday morning, a few snow showers will be roaming around. Anyone if fair game at getting one, but I would say areas west of I-65 have a much better chance. Up to 1/2" of snow could fall in Jasper, Tell City, Hardinsburg and Leitchfield.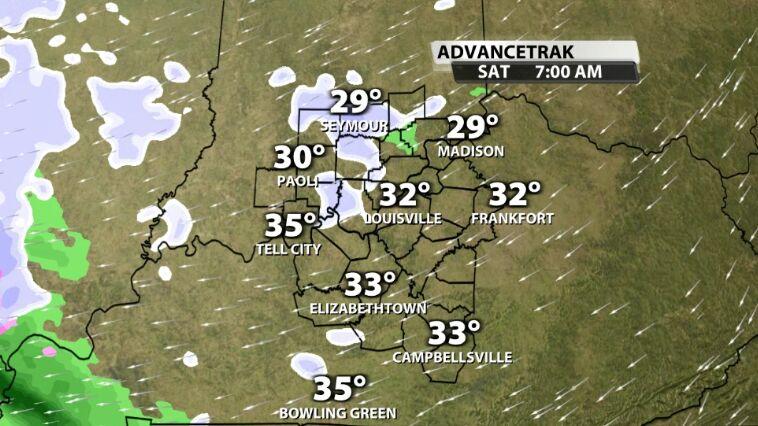 By midday, the snow showers are about to leave Southern Kentucky. Saturday afternoon looks quiet and cold with breaks of sun developing. That means Saturday evening plans won't be interrupted at all.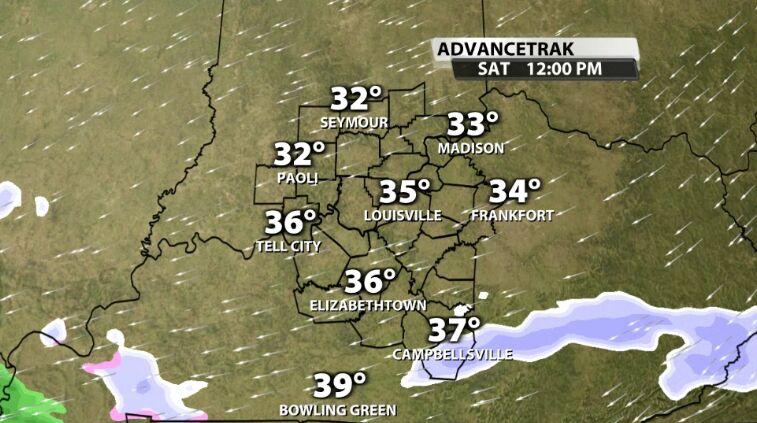 Snow begins to creep up from the south on Sunday. At 8 AM it's just starting to enter Adair county.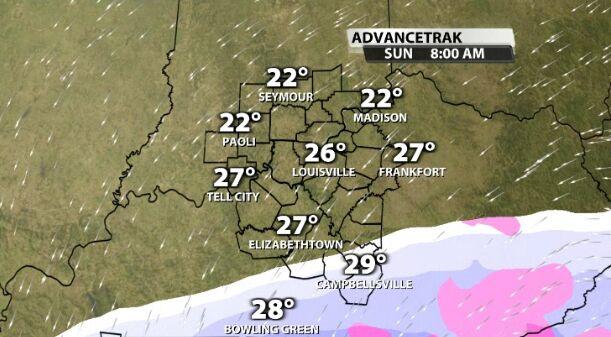 By 12 PM you can see the snow and pockets of sleet has reached locations along and south of the parkways.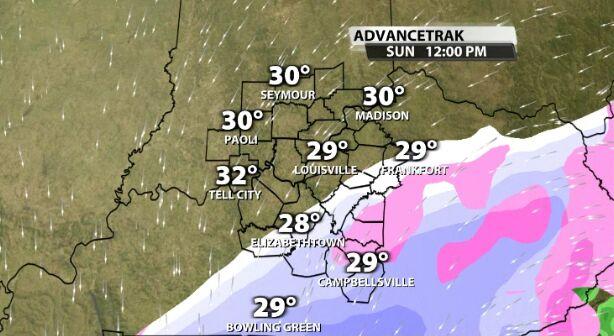 Let's fast forward to 4 PM where the snow line is very close to Louisville! This close call is what makes the forecast so complex.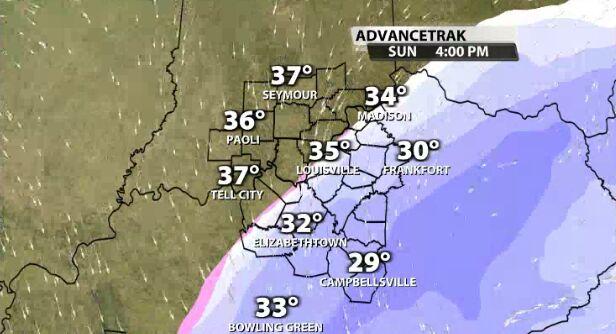 Snow continues at 8 PM, but it's in the process of pulling away. Remember, this will be a heavy, wet, slushy snow so cleaning it up will be harder.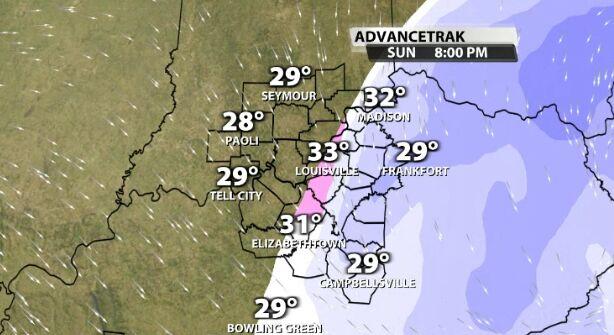 New data is rolling in right now so we are making tweaks to our accumulation maps. If you love snow, please just lower expectations on this one because the sleet contamination will knock down totals. There's also a chunk of our area that won't see a single flake from this system. Make sure you join Marc Weinberg on WDRB News at 10 and me on WDRB News at 11!