The Storm Prediction Center has issued a "Slight Risk" for severe weather for today. It includes about half of our area and Louisville. This is mainly and along and north of the river. The slight risk has been extended to include more of our viewing area in this morning's update. All modes of severe weather are possible today including damaging winds, a few tornadoes, heavy rain, hail, and lightning.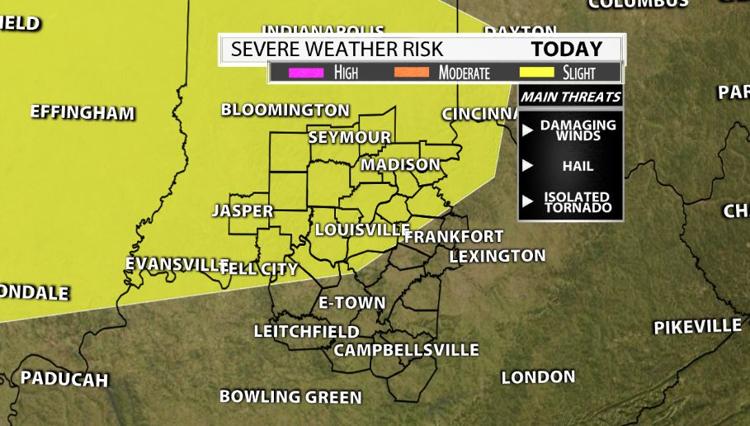 Another update from SPC is an elevated tornado risk for our northern counties. A 5% risk may not sound like much, but it is something to note, when it is normally a 2%.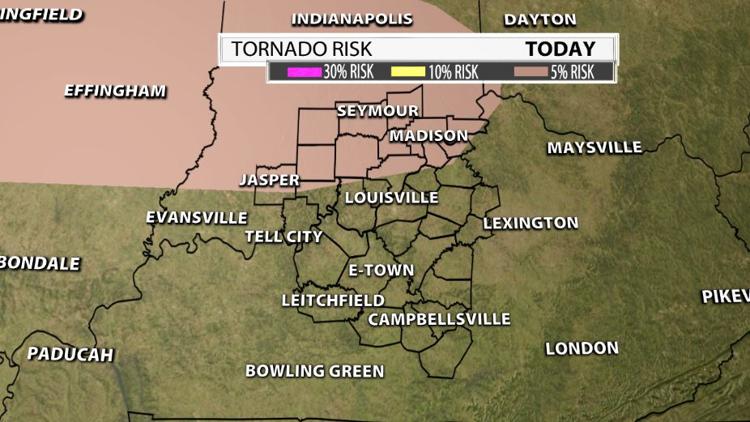 There are a lot of ingredients we look for in order to have the potential for severe weather. Let's go through them below. 
A well-defined MCV is churning out to the west and will continue to track east through the day. Scattered to numerous storms are likely to move through the area today, especially in southern Indiana. This is where we will have the *best* chance for these storms to roll through during the afternoon and evening. It doesn't mean we won't see any storms in Kentucky, there is a just a higher probability to see them the more north you live.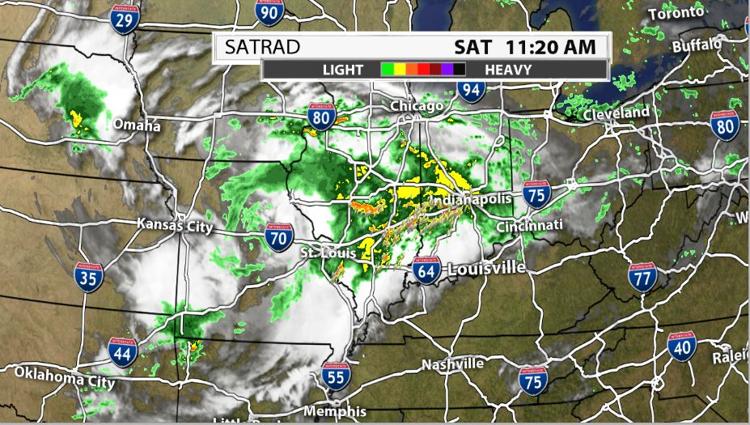 There is enough low and mid level wind energy (speed shear) around 40-50+ kts. The tornado risk is higher today because we have directional wind shear today as well. This means the winds are changing direction as we go up the atmosphere (SW at the surface and W in the mid-levels). At the surface, winds are already gusting up to 25 mph and will continue to increase through the afternoon. It will be a breezy day even when it is not storming. These values are certainly powerful enough to support severe, especially in Southern Indiana where winds are at the higher end of that range. They do become weaker as you travel south into Central Kentucky.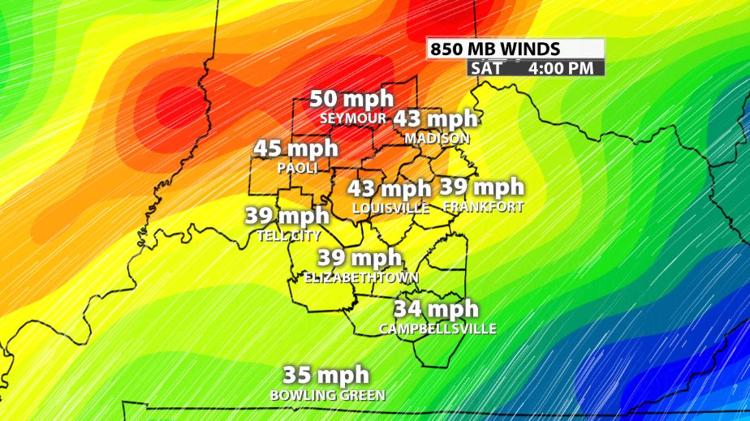 There have been pockets of sunshine, with a surge of temperatures in the last 24 hours and dew points are slowly rising. You will notice an increase in humidity through the day. An increase in humidity and heat will help fuel storms with an increase of instability. CAPE, or Convective Available Potential Energy, is projected to be around 1000-1500 J/kg mainly in the SPC's Slight Risk area. Glance back up at the previous image and notice how the higher CAPE values line up well with the pocket of strongest winds. Hence the elevated risk area there.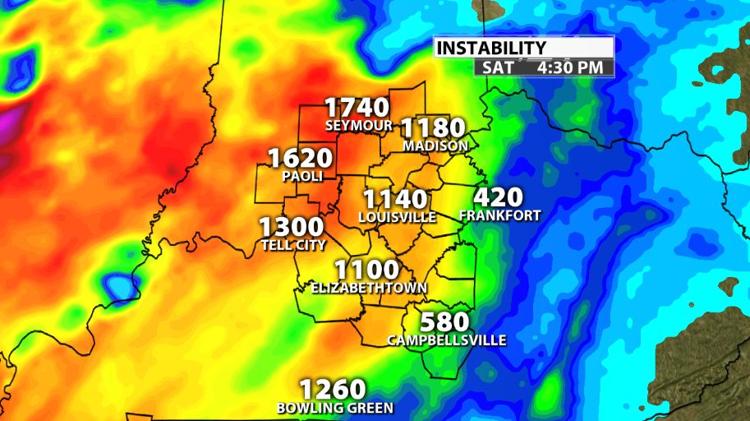 Today is an interesting one because not everyone is expected to see storms. It is less likely the more south you live. You are also not guaranteed to see severe weather. I do think strong storms are likely though. Scroll through the images of Advancetrak to get an *IDEA* of timing and coverage. To be completely honest, computer models have been handling the coverage of storms today terribly. Use it as a gauge, but certainly be more in tune with the radar today and check back for updates. Hannah and I will be watching the radar all day and pushing updates to social media and our app as needed. We will cut into programming as well if necessary. The links to my social media pages are at the top and bottom of this page.