Some of us got some heavy downpours this morning through our first round of showers and storms that pushed through the area. This weakened a lot as it moved on down to the Southwest and into a less favorable environment where we had seen cloud cover all morning long, limiting a lot of storm energy.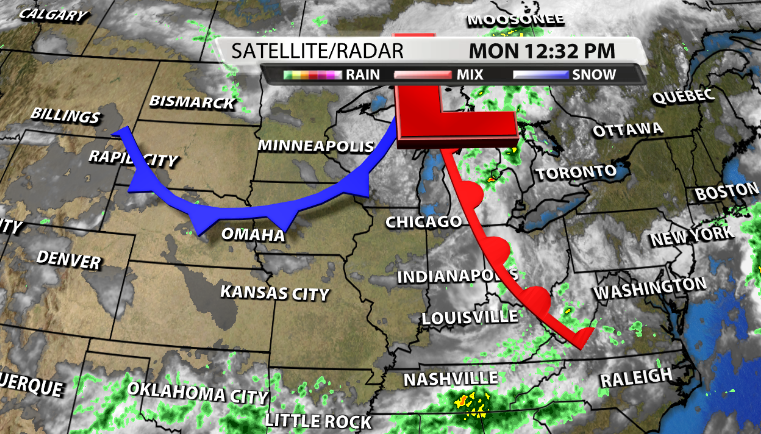 The cold front on the backside of that low pressure will act as the spark and lifting mechanism for more strong to severe storms tonight. 
So, let's talk about why storms have the potential to become strong tonight.
A big reason is that most of, if not all of the afternoon is going to be dry. Winds coming out of the Southwest at a good speed will bring in more warmth, and we will continue to see more sunshine break through the area through the mid to late afternoon.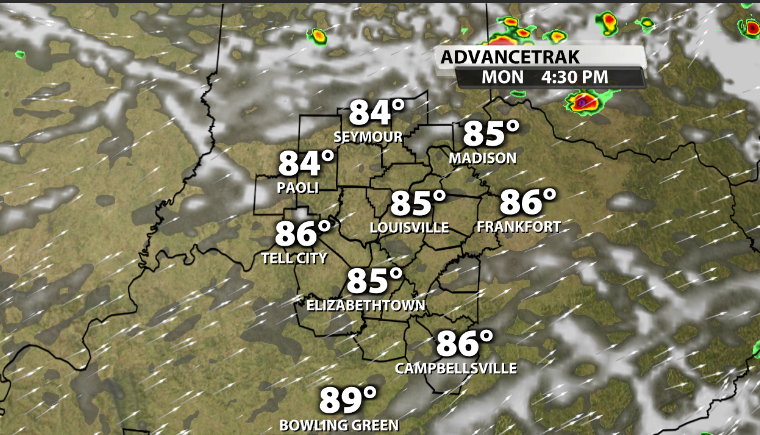 Keep in mind that we also have plenty of low-level moisture in place for storms to feed off of with it being so humid.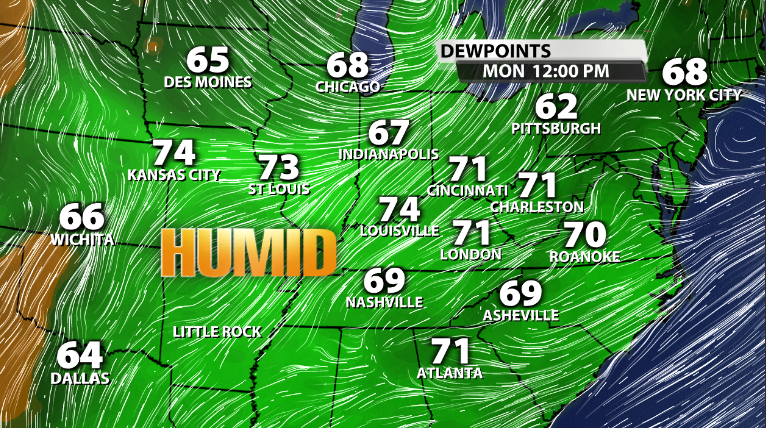 Sunshine, warmer temperatures, and low level moisture, will lead to a more unstable atmosphere the more sunshine we can pack in during the dry afternoon hours. Model data is showing a lot of storm energy available for storms to use as fuel heading into tonight.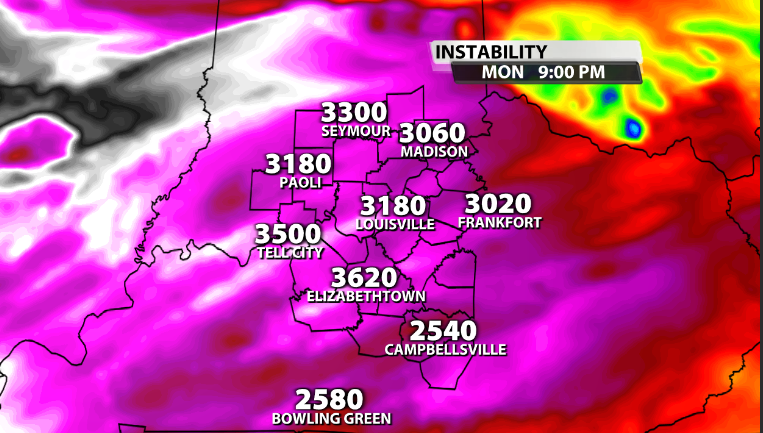 These storms along the front will use that instability to keep storms going, and to make them stronger heading into the overnight hours.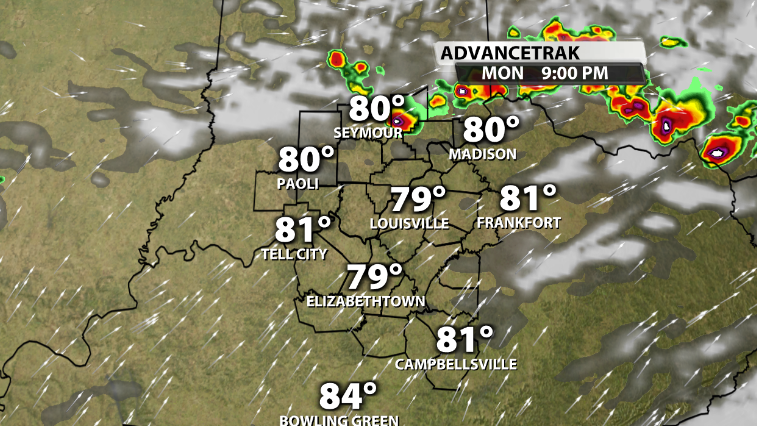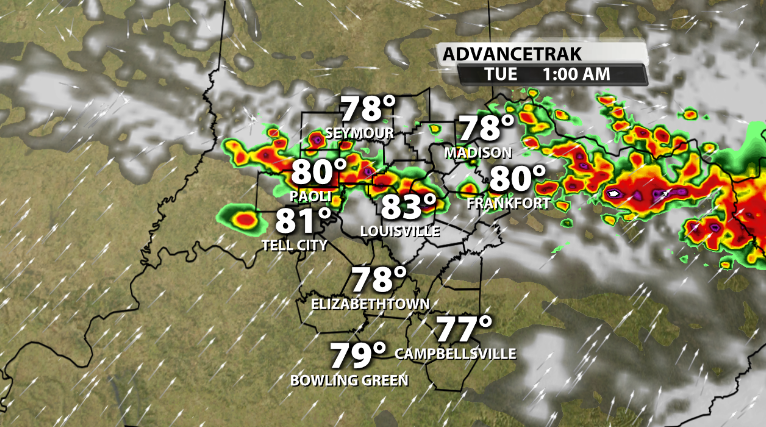 Something else to keep in mind is wind energy. We need winds aloft to be moving at a decent speed to help keep the updrafts and downdrafts separated in storms to allow them to continue to gain strength and last longer. We typically look for around 40mph or so at the 850mb (about a mile above our heads) level in the atmosphere. We'll be hovering around that threshold as storms move in tonight.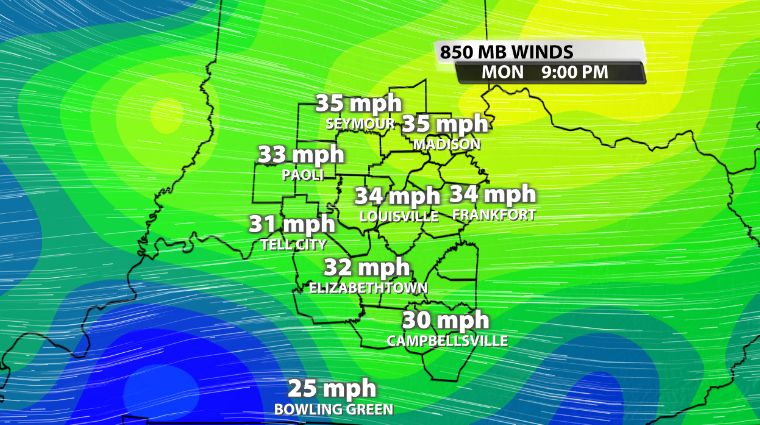 Storms continue to push their way on South during the overnight hours and into the morning hours of Tuesday.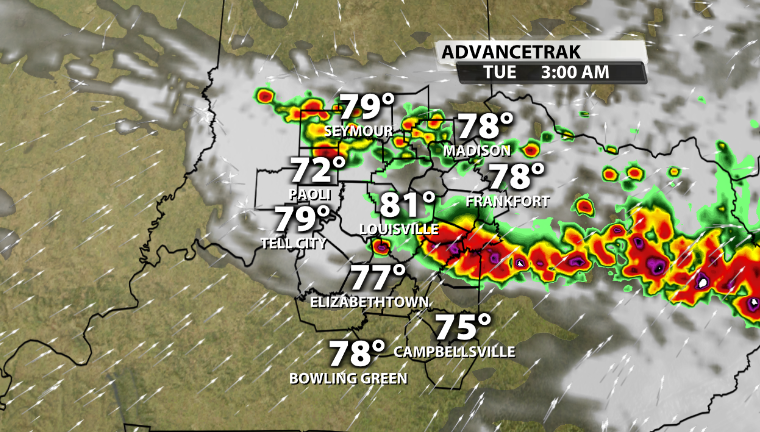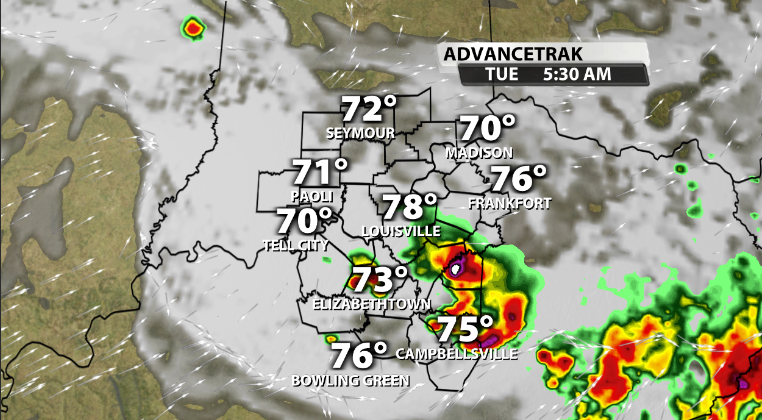 Due to the combined factors allowing our atmosphere to potentially become more unstable, the Storm Prediction Center has put our area under a Slight (2/5) risk for severe storms tonight. Damaging wind gusts, hail, and the possibility for a few isolated spin-ups are possible.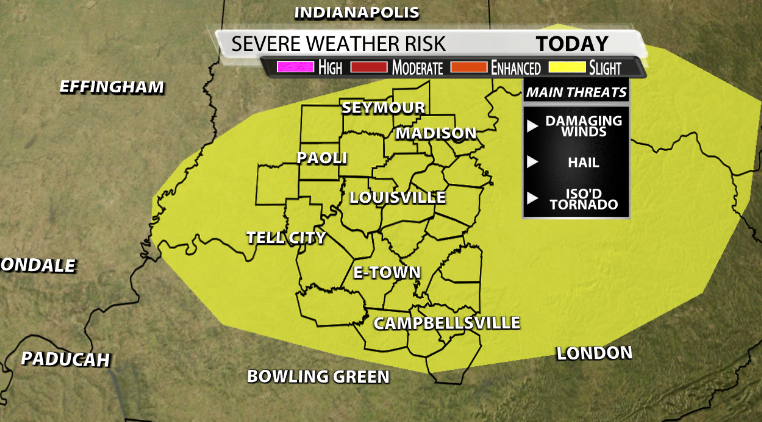 Remain weather-aware tonight and have a way to get warnings just in case one were to be issued for your area.