The National Weather Service in Louisville has concluded a conference call with local emergency managers and media concerning the potential for severe weather overnight tonight and through our Tuesday.
Below are a couple graphics summarizing the discussion.
From the latest update from the Storm Prediction Center, the Enhanced risk has been shifted further to the West and does no longer include our area. However, our area is still included in the Slight risk for severe storms overnight tonight and into the early morning hours of Tuesday. The picture on the right is valid for tomorrow afternoon/evening when the redevelopment of storms moves through again. Our Kentucky counties are included in a Slight risk tomorrow night as well, while our Southern Indiana counties are included in a Marginal risk. The main threats we should be concerned with is damaging winds and large hail. That being said, localized flash flooding and a brief isolated tornado cannot be ruled out either.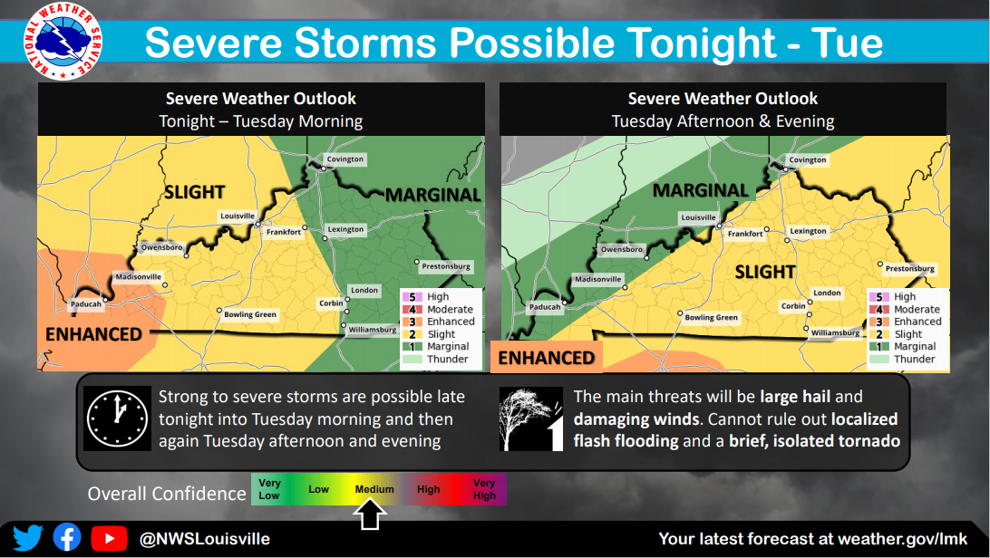 Timing confidence will these storms is still low, as computer models have been suggesting different times for these storms to develop and move through the area. After the first round of strong storms moves through during the early morning hours tomorrow, we could potentially see a dry, quiet period late morning and into early afternoon.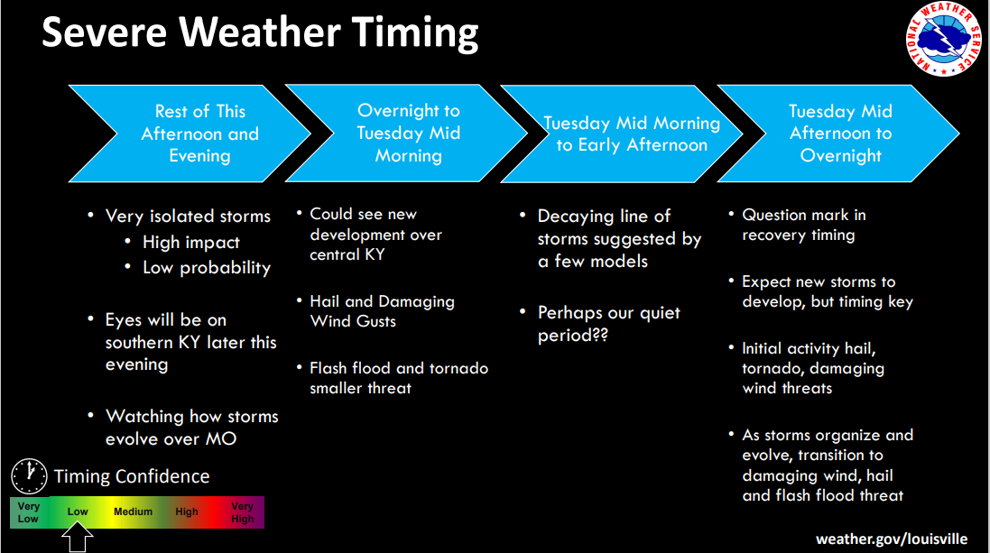 As we have seen before and as recent as yesterday in Mississippi, any risk is still a risk and should be taken as such. Preparations for strong storms early tomorrow morning and tomorrow afternoon/evening should be happening now, before the storms arrive. Storms moving through at night are more dangerous due to lack of sunlight and the fact that many people are sleeping. Have multiple ways to get warnings just in case a warning is issued for your area.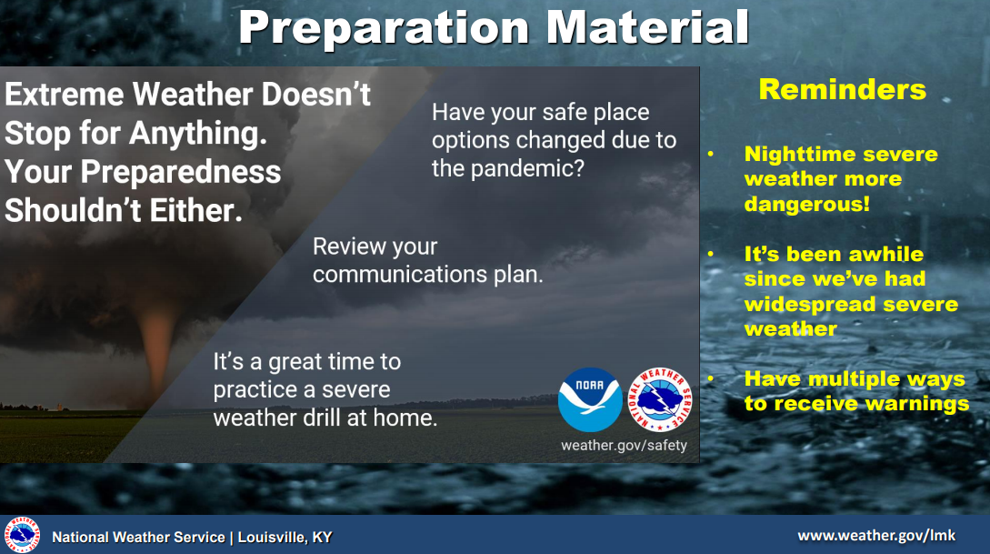 The entire WDRB weather team will be watching these storms and keeping you updated. Be sure to watch the news this evening with Marc on WDRB for the latest information. If and when storms go severe, we will be updating all of our social media pages, and cut into programming if necessary.