The Storm Prediction Center has issued a "Slight Risk" for severe weather that includes areas northwest of Louisville on Sunday. The main threats from top to bottom will be damaging winds, hail and frequent lightning...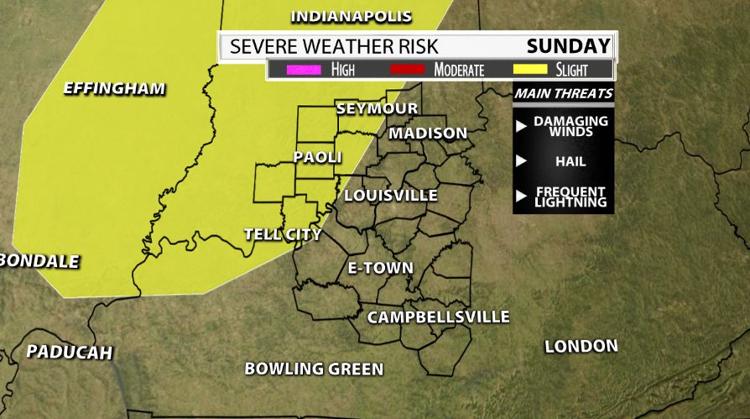 One mile up into the atmosphere, we take a look at the low-level jet that shows winds around 45-60 mph. These are certainly powerful enough to support severe, but it's important to note that these values comes down as the evening wears on...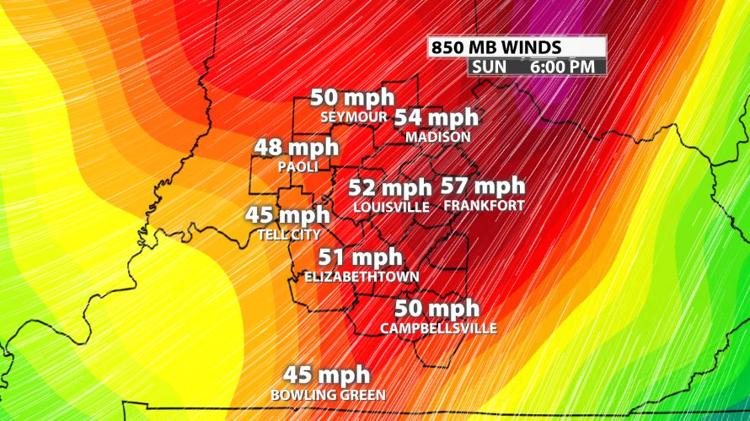 It all boils down to how much CAPE(Convective Available Potential Energy) can generate between the first and second round of storms. The GFS shows around 1,000 - 1,500 units of instability along and west of I-65. If we can reach these levels, I would expect some warnings to occur in that zone...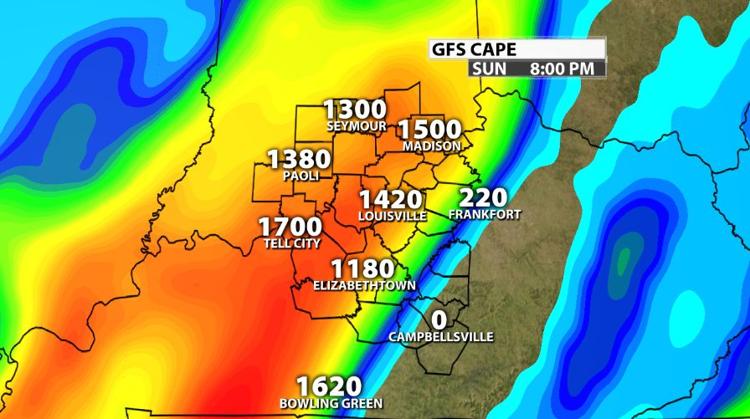 Here's where things gets complicated. A decaying line of storms make a run at us late Sunday morning into the early afternoon. How this line behaves will dictate what occurs later on. If the storms exit quickly allowing for sunshine/heating, then our severe threats increases. If the clouds and showers don't go away it will decrease.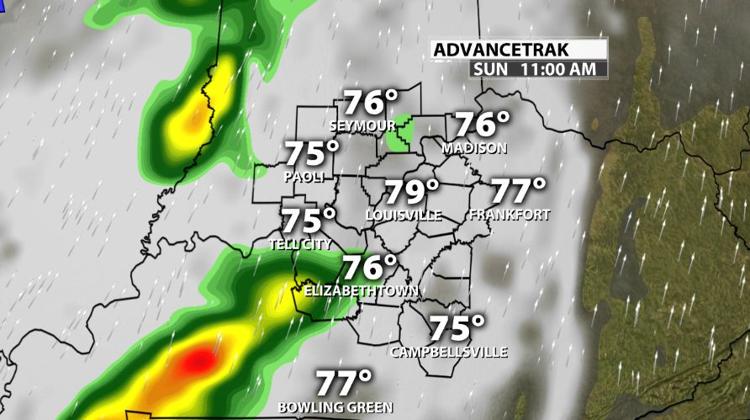 It's the late afternoon/evening storms that could be strong to severe on Sunday. Areas along and west of I-65 have the POTENTIAL for high winds and hail. Remember, severe weather is usually localized. Please stay with the WDRB Weather team for updates this weekend.