We saw a few storms pop up in the area Saturday, but more are likely Sunday. Severe storms are mostly likely northeast of our WDRB viewing area, but strong storms are possible here too.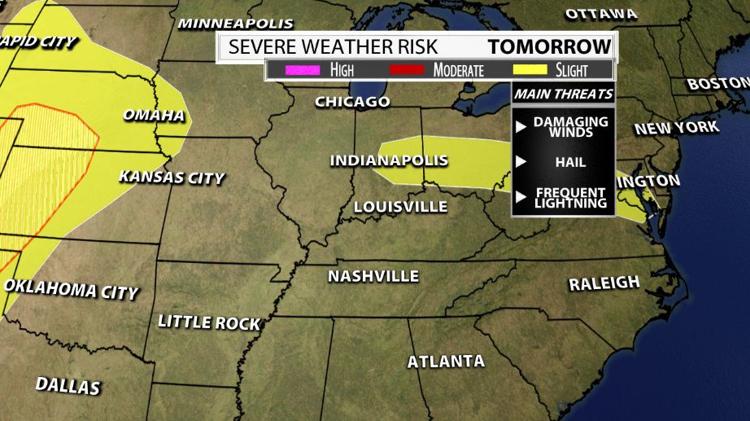 We are still under this dome of heat created by a nearby high pressure. That's a big part of the reason storms will mostly stay north of us, but again, we could still see a few strong ones here.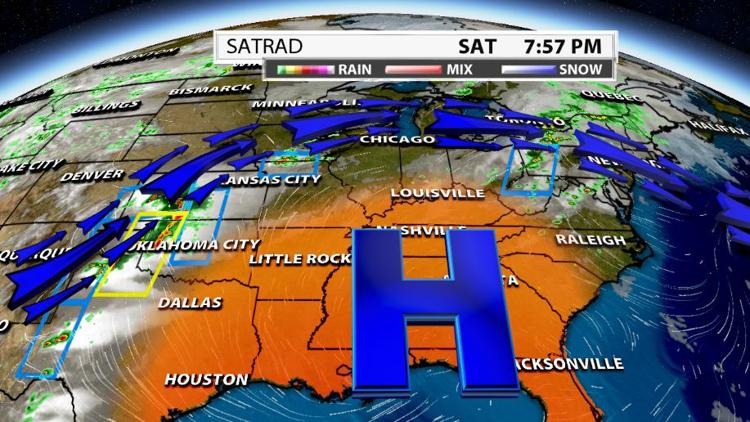 There will be a morning wave of decaying storms sparked by boundaries left over tonight, but the latest model guidance suggest this will break up before it gets this far south. If anything or northern tier of counties (Jackson/Jennings/Lawrence) could see some showers as this breaks apart early in the morning.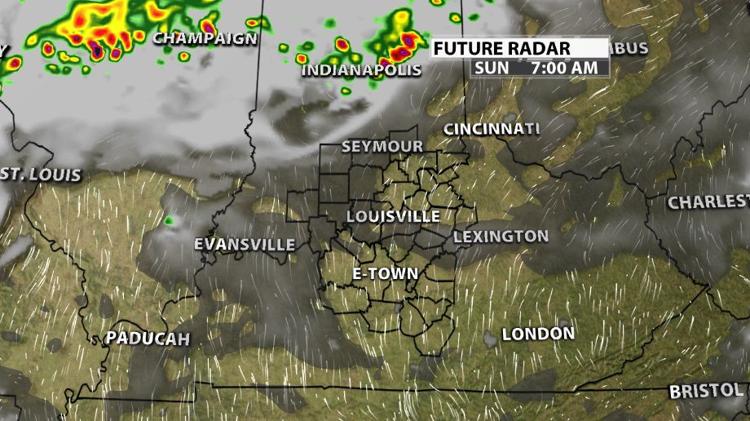 The best chance for strong to severe storms will be in the afternoon.  The latest model guidance shows a much more bullish solution for these afternoon storms. Gusty wind and small hail would be potential threats in this scenario and we could see a few warnings through the afternoon. However, like many storm events in the last few weekends, this afternoon wave is conditional based on what happens with the first wave. Even though that first wave likely won't come through here, it will still have a significant effect on our afternoon weather.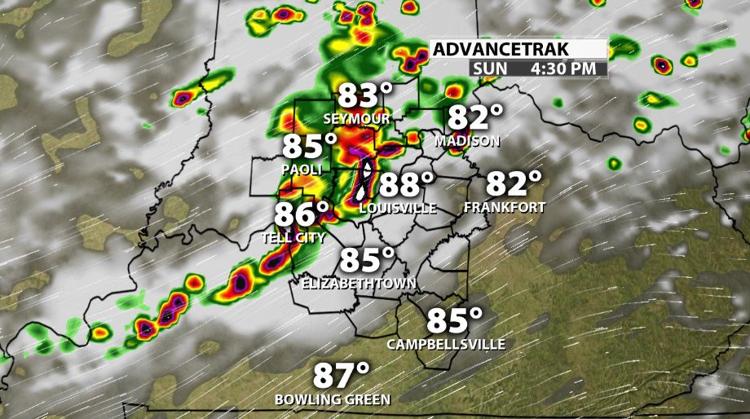 If that solution is correct, the storms will dissipate quickly as they move east. Katie will be with you on WDRB in the Morning from 6-9 showing you the latest updates and what is unfolding with that first decaying line north of us.