Sunday comes with hot and humid conditions as temperatures climb into the low 90s with dewpoints climbing high into the low to mid 70s. That being said, heat index values will be in the upper 90s, for those who don't see rain cooled air.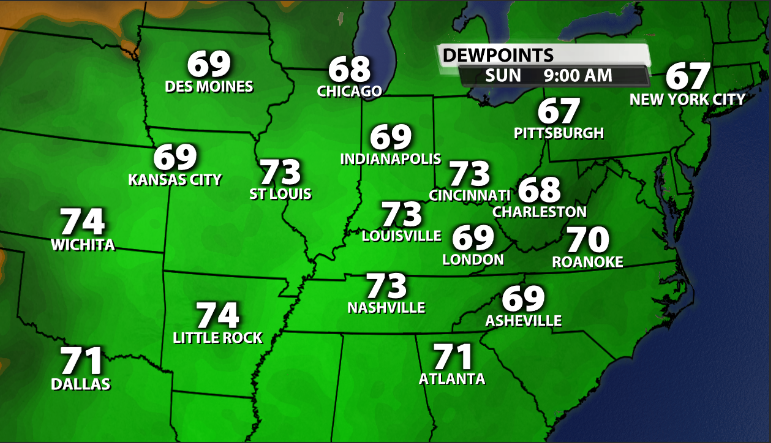 Sunday Storms
After we saw a few light showers mainly in Southern Indiana this morning, the late morning and the very early afternoon will remain dry. As we head into the early to mid-afternoon, we will begin to see a few storms pop up ahead of a front moving through the area. This front will act as the lifting mechanism to help create a few of these storms. Let's look at some potential timing and coverage.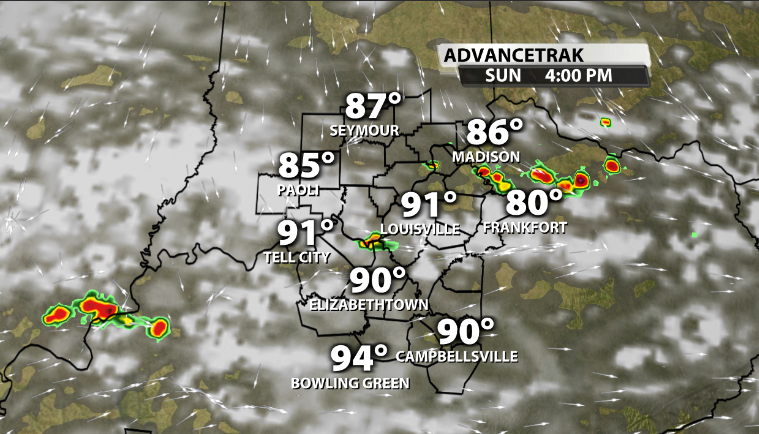 These storms are not widespread and not everyone will see rain today, but some could get caught under a storm that has some heavy rain, lightning and gusty winds.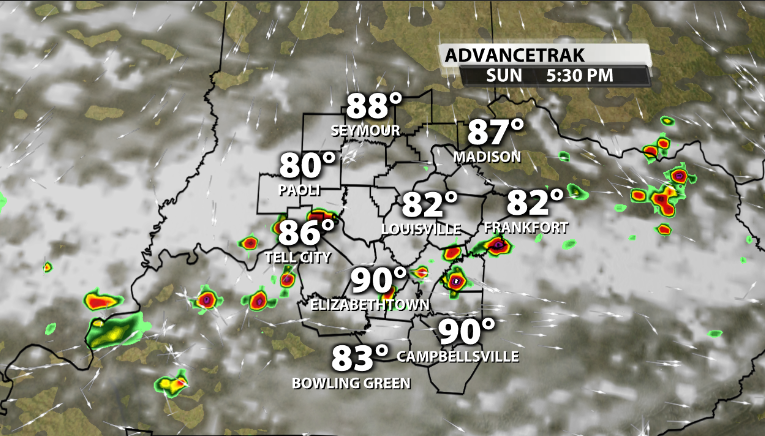 The latest model data is trending for much of these storms to develop South of our area, but still a few are possible for us during the afternon.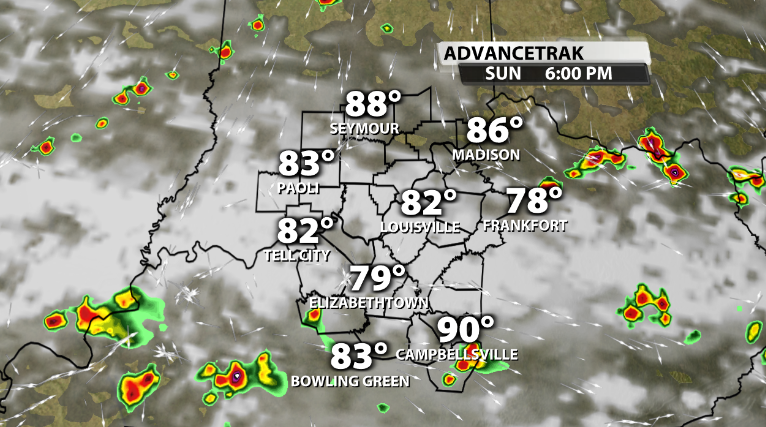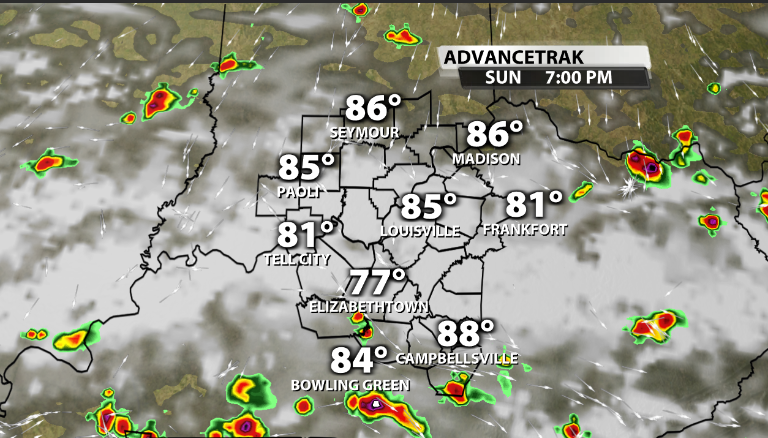 This isn't really a big rain type of event. Most areas will only see a quarter of an inch or less of rain when it is all said and done. Localized areas could see more where the stronger thunderstorms end up.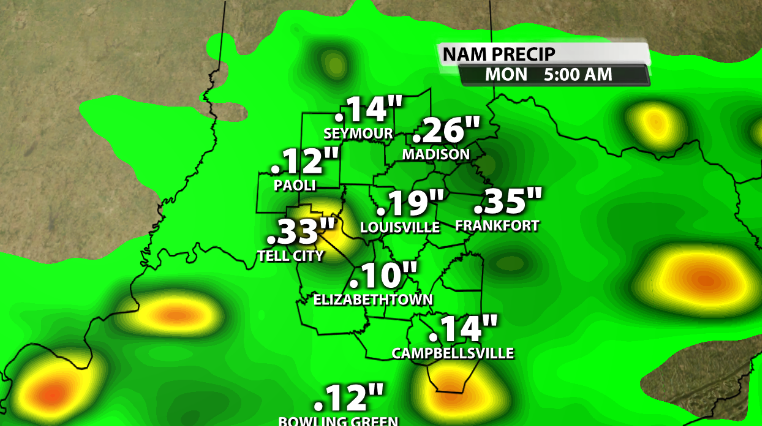 There is a good amount of CAPE, or instability to help get these storms going and get stronger, that is one ingredient. Wind energy with this system is there, but there still isn't a crazy amount of shear for this to end up being a more of a severe weather type of event.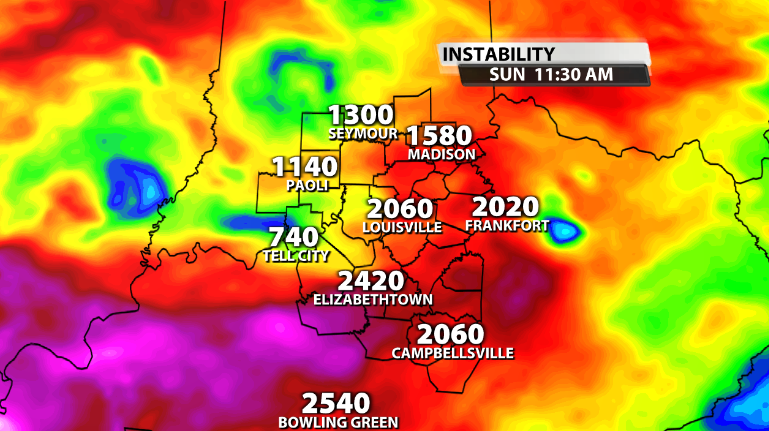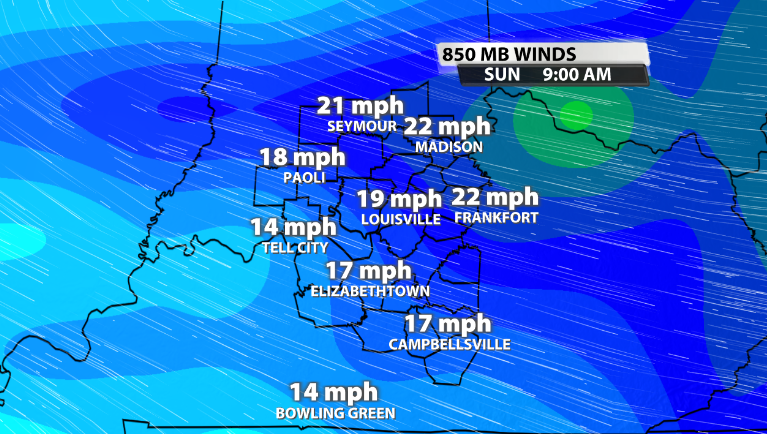 So, that being said for those that do see rain today (again, not everyone will), a couple of these storms could be a bit strong with heavy rainfall and gusty winds from time to time. 
Summer Heat This Week
After today our rain chances are very slim and hard to come by over the next week. Because of that, our temperatures are going to skyrocket well above average into the mid 90s. If we include dewpoints in the 70s and add on that humidity, that means the heat index, or your "feels-like" temperature will be very high. 
Here's forecasted heat index values for Wednesday afternoon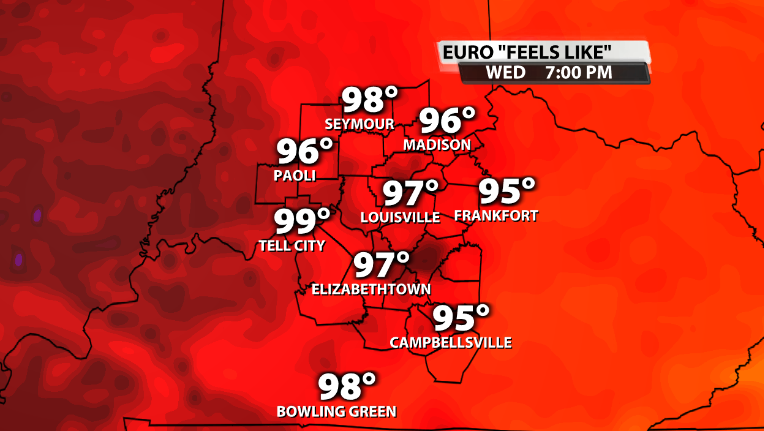 and Thursday's heat index could very well topple over 100 degrees.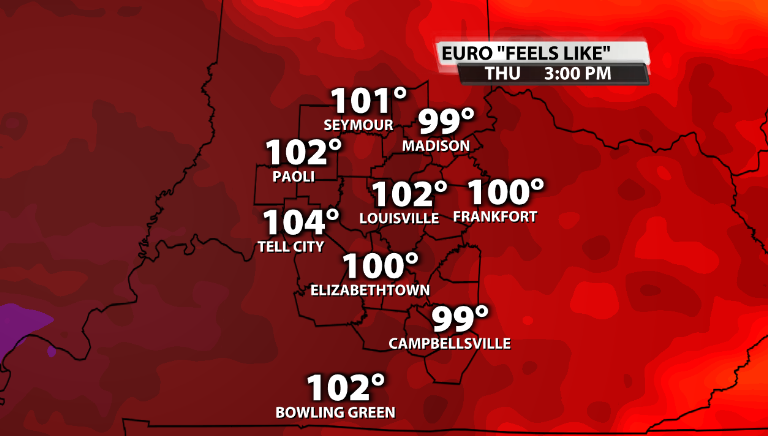 Be sure you're preparing now for summer heat and humidity if you plan on being outdoors for a long period of time. Hannah Strong will be in tonight on WDRB for an updated forecast on showers still moving through the area and for the hot temperatures coming up later this week.