The Storm Prediction Center has expanded the "Slight Risk" for severe weather for Sunday. It includes about half of the viewing area, mainly along and north of the river. A slight risk is a level 2 out of 5 and means severe storms are not widespread with varying levels of intensity. I would also say tomorrow, like many other days this spring, is a conditional threat of severe weather. Tomorrow there will likely be waves of showers and storms. How they interact with each other will determine the strength or severity.
If severe weather becomes a reality, the main threat will be damaging gusty winds. It will be breezy even outside of storms tomorrow (there may even be a wind advisory issued). Secondary threats are frequent lightning, hail, and localized heavy rain. While the tornado threat is never completely off the table, it is a lower threat.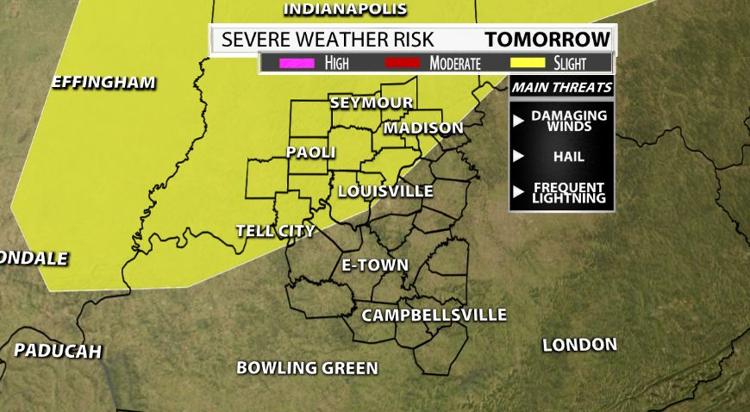 Set up: It has gotten toasty over the last few days! It is well above average for mid-May (by more than 10 degrees). However, a cold front is out to the west. This potent system has been producing severe storms out in the plains over the last few days and will be progressing east toward our region by tomorrow. This system will bring our severe potential for Sunday.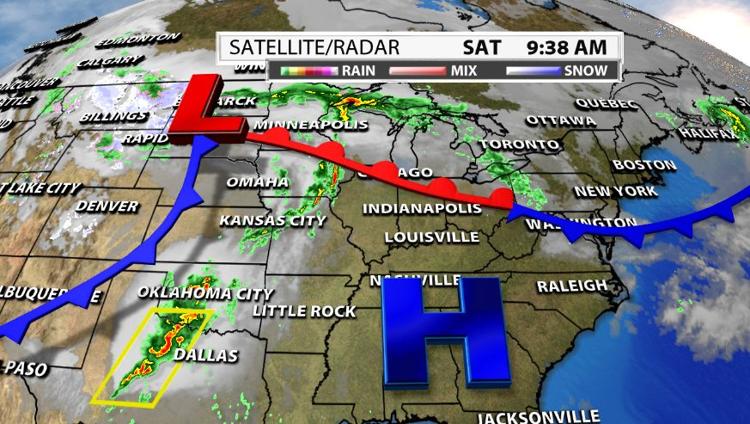 Ingredients: Heat and moisture (or dew points) both are fuel for storms. The increase of each, will in turn, increase our instability. I mentioned above that it is unseasonably warm with temperatures in the upper 80s. Dew points have also increased into the mid 60s. This will make it feel a touch muggy across Kentuckiana. Once the dew point hits 60 degrees, you start to notice the humidity. 
We know that an increase in heat AND moisture both increase instability.  Instability is a key ingredient to severe weather development. Models are showing around 1000-1500 J/kg of CAPE or Convective Available Potential Energy (a measurement of instability) for Sunday afternoon and evening. That is enough for strong to severe storms to develop. Wind energy is also enough for strong to severe storms.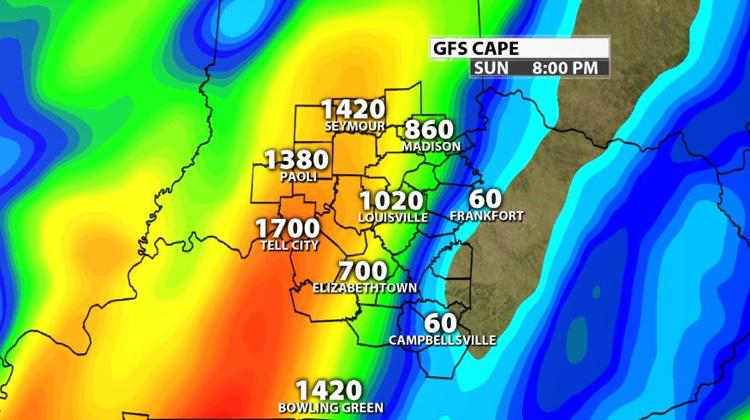 One mile up into the atmosphere, we take a look at the low-level jet that shows winds around 45-60 mph. These are certainly powerful enough to support severe. It's important to note that these values comes down as the evening wears on and the strongest winds do not line up with the highest CAPE. Remember, tomorrow will be gusty even outside of any storms.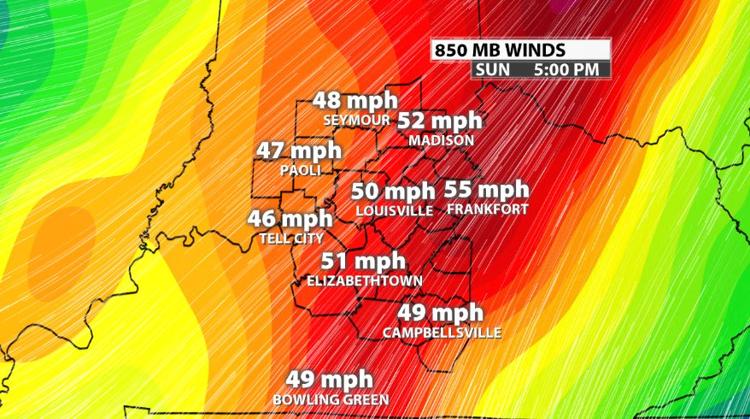 Timing:
Scroll through the images of Advancetrack below to get an idea of the timing and coverage of storms for Sunday. This run of AT suggests minimal activity in the morning. If this would occur, stronger storms in the afternoon and evening would be more likely.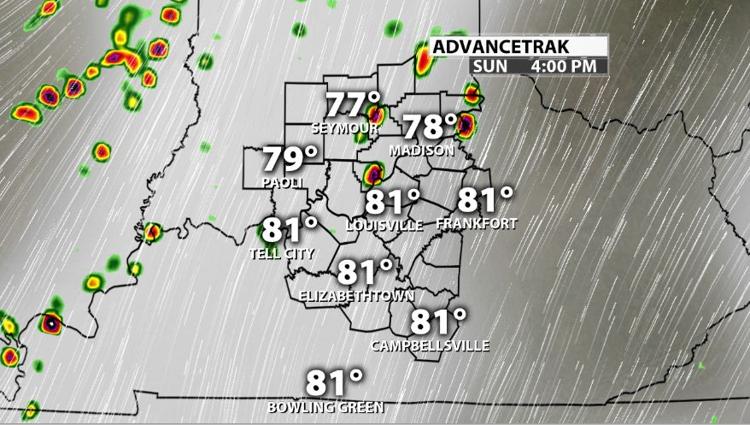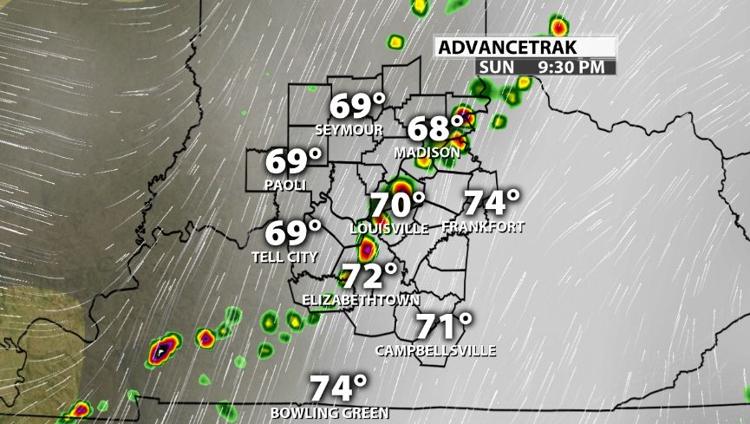 Be sure to join Hannah this evening on WDRB News for the latest. We will be making tweaks to the forecast over the day, so be sure to keep up to date with the forecast! If and when storm become severe, we will be keeping you informed in a variety of ways. One of those is on social media. The links to my pages are below!