The unofficial start to summer is here and it is going to be very summer-like this weekend! By the way, summer officially starts in less than a month! 
Yesterday, highs were in the low 70s. Today it will be in the upper 70s - which is very close to seasonable for this time of the year. However, we are going to blow right past those average high temperatures by tomorrow as a warm front lifts north.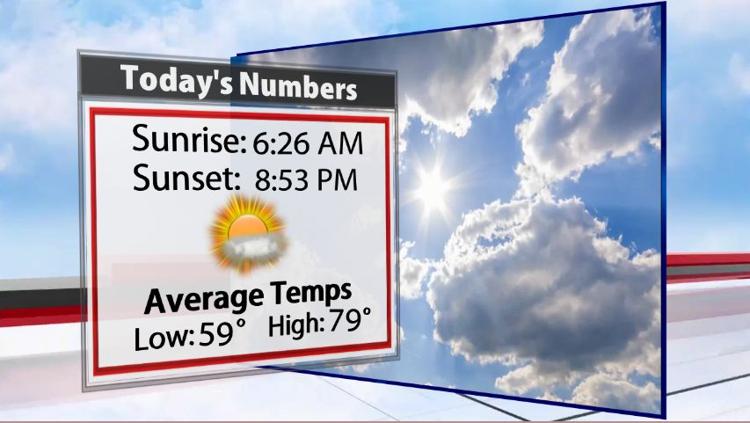 Highs will get into the low 80s tomorrow and continue to climb through the weekend. Sunday and Monday will be in the mid 80s! During the weekend, we will also have to dodge a few showers and storms. These are *most likely* during the heat of the day/the afternoon and evening. Any storm could have lightning, gusty winds and heavy rain.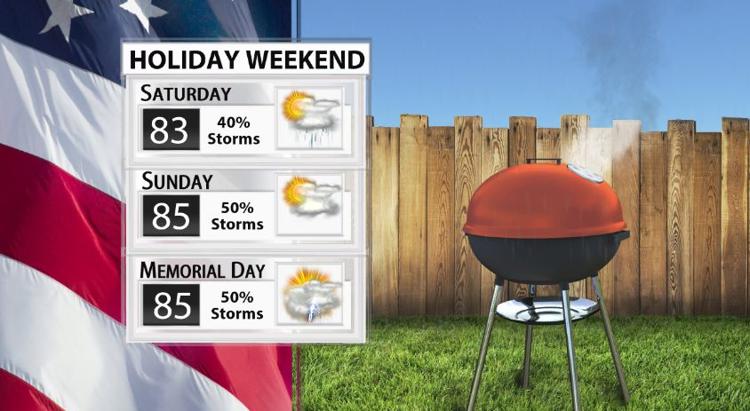 Not only will the warm front usher in warmer temperatures, it will increase the humidity as well. Dew points today are about 60 degrees. This is the threshold for when we start to notice the humidity. However, the dew point will continue to rise this holiday weekend and get into the mid to upper 60s which is very sticky. It will make it feel warmer than it actually is outside. By Monday, the heat index could reach the low 90s!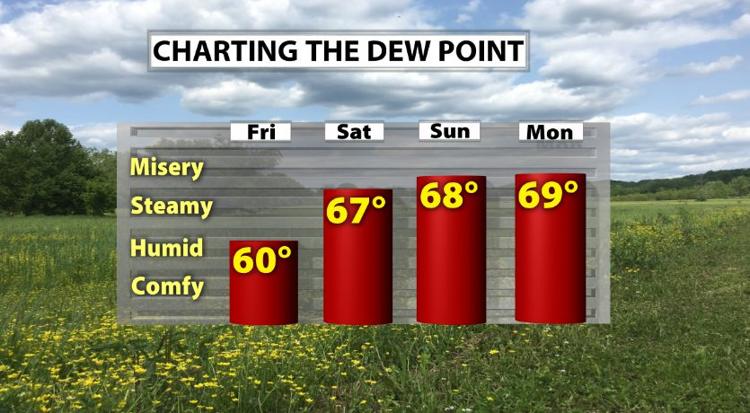 And the warmth *sticks* around for a few days! In fact, as of today, next week looks even warmer than this coming weekend! We could be pushing 90 degrees some days! Below is the Climate Prediction Center's outlook for the next 6-10 days and it shows a notable signal for warmer than average temperatures until the end of May.