Today will likely be the warmest day over the next 7 days across our area as temperatures continue to warm into the mid to upper 50s through the rest of the afternoon. High pressure that kept us sunny yesterday is sliding off to our East today, bringing in more cloud cover from the West.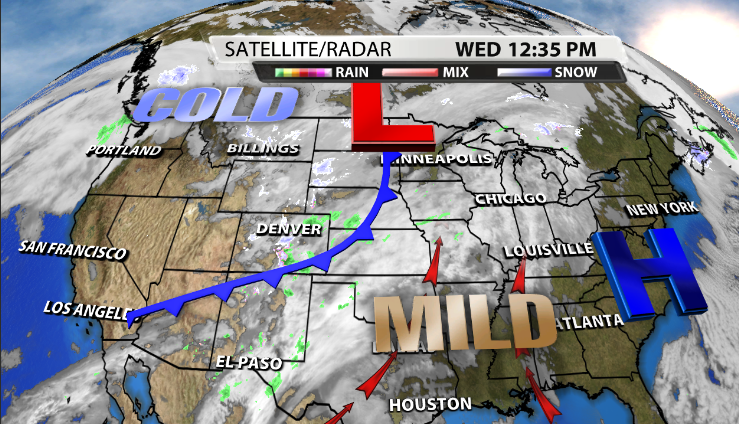 We're plenty warmer than yesterday, but that will come to an end on Thanksgiving as a cold front approaches bringing rainfall to the area.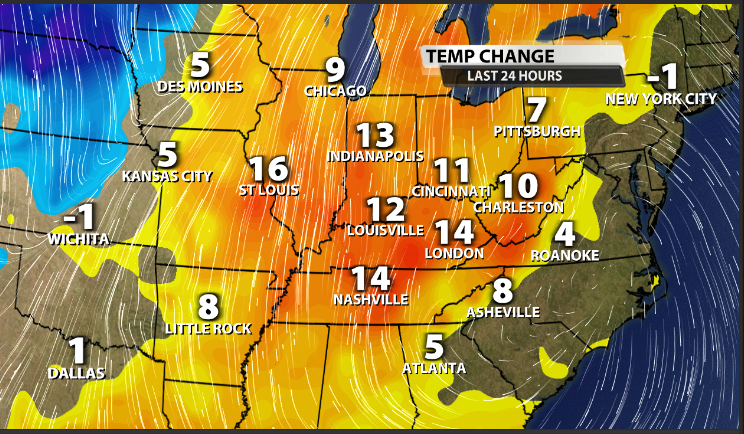 Thanksgiving Rain
Unfortunately our best chance of rain for the entire week is tomorrow on Thanksgiving. The good news is that it doesn't look like it is going to last all day long. 
The front approaches the area by tomorrow morning, bringing widespread light to moderate rainfall for everyone.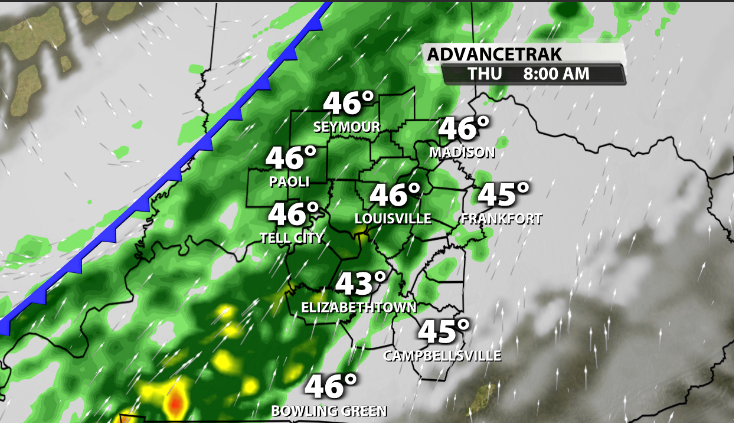 The widespread rain continues to push through the area during the mid and late morning hours.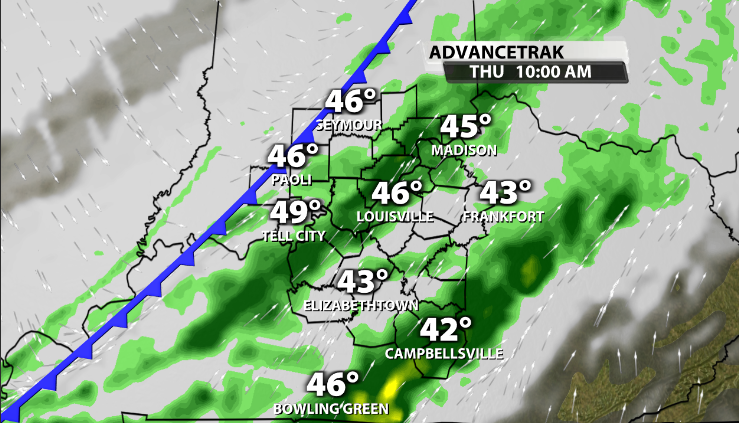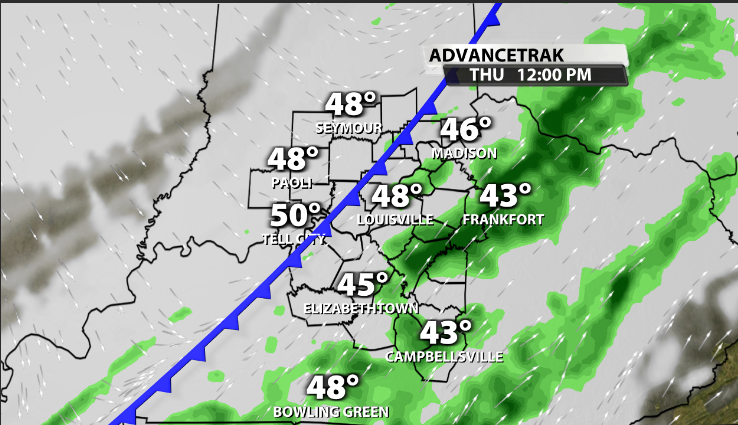 By the time we get to mid-afternoon however, most model data is suggesting that the rain will be moving east of our area, leaving a few lingering scattered showers behind.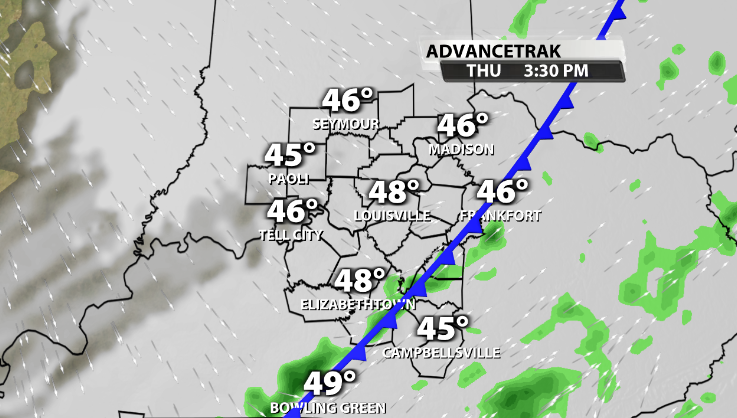 By late afternoon we're all dry, but cloud cover will persist through the entire day and temperatures will start to drop tomorrow afternoon as the front moves through and winds shift out of the Northwest.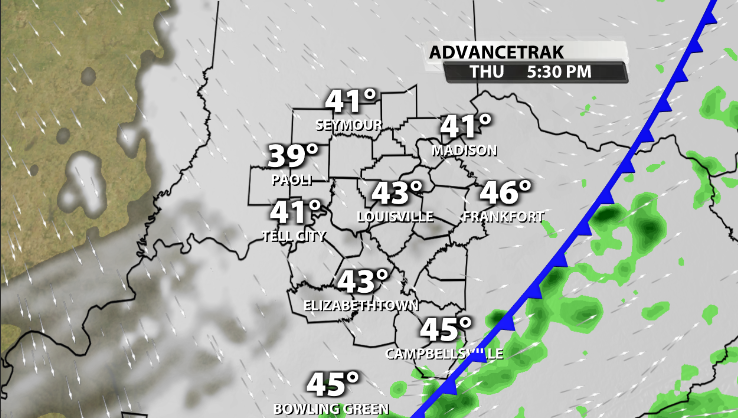 This isn't a system that is going to bring a ton of rain to the area either, as most locations can expect between 1/4" to 1/2" of rain when all is said and done by late Thursday.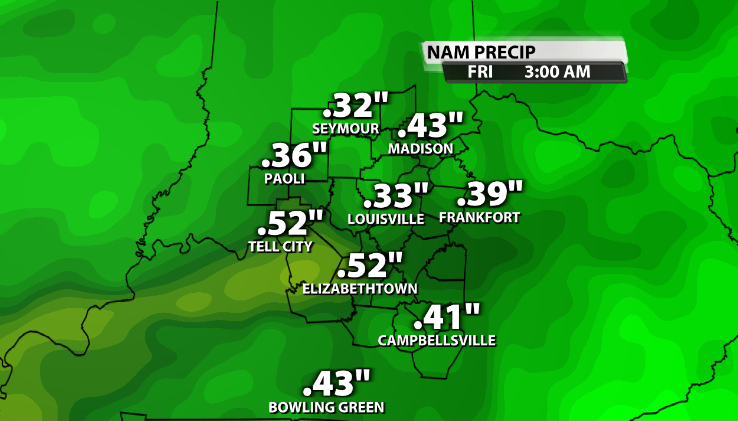 So, if you have Thanksgiving plans, which most of us do, be prepared to be traveling in rain during the morning and early afternoon, and prepare for colder temperatures to come behind the rain once it moves out later on Thursday.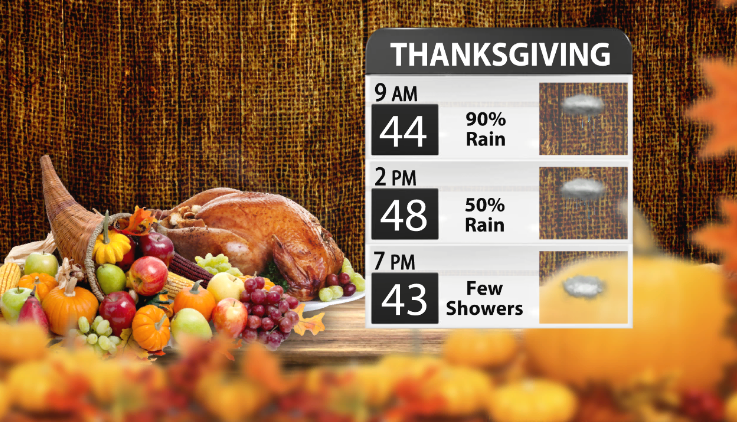 Happy Thanksgiving!