It's true the Thanksgiving holiday brings some rain this year, but it shouldn't affect many of your plans. The air has been so dry lately that it will need time to moisten up before much rain will fall.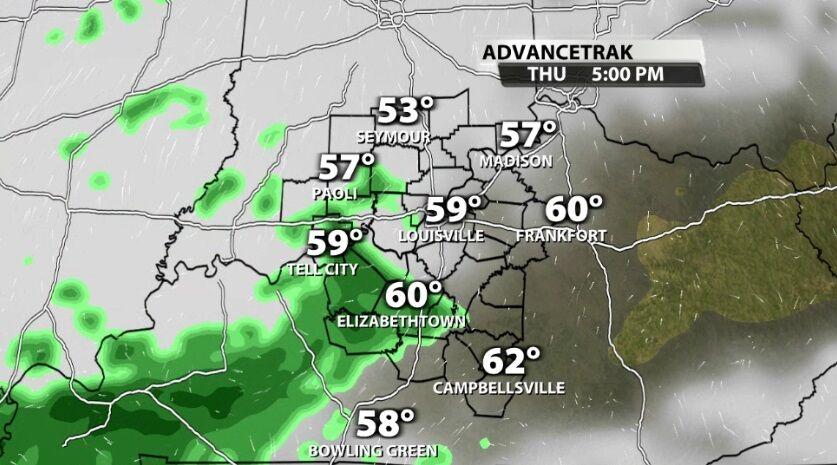 Rain starts to approach our western counties around sunset Thursday, but it will likely be a few more hours before many of you see the rain start to fall as it moves toward the east.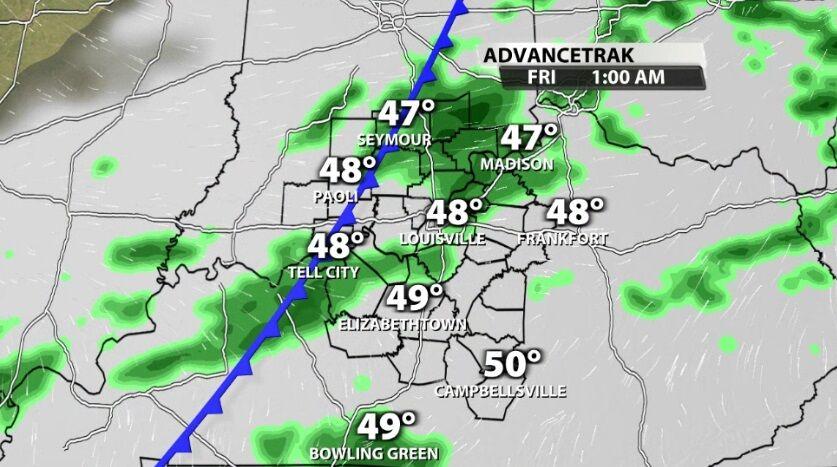 Overnight between Thursday and Friday will be the most likely timeframe for us to see rain as a weak cold front passes through. If you're planning to camp out in front of a store from some Black Friday deals, you may want to take an umbrella or some water-resistant materials with you.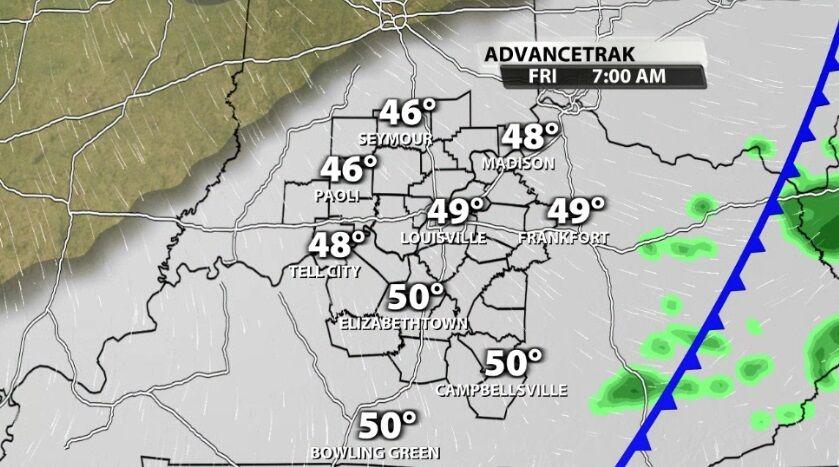 The rain wraps up quickly Friday morning and even the clouds should fade away through the afternoon. Since we will have to overcome some dry air on the front side and the cold front is weakening as it moves through our area, this shouldn't be a big rain producer. Most of you will likely see close to a tenth of an inch of rain with a few spots getting closer to half an inch. 
That's not our only rain chance this week; in fact, it's not even the best chance. This weekend a low pressure center will push through the Ohio River Valley bringing more rain with it. This should be in our area Saturday afternoon through Sunday afternoon. Rain looks more likely across our communities from this second system.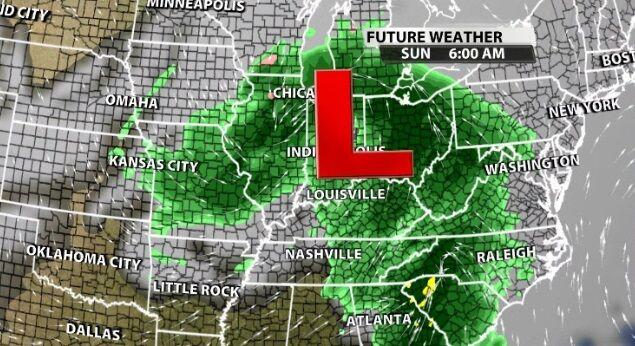 Tune into WDRB News tonight to see the latest timing on both rounds of rain and hear from Marc and Rick how much rain we are expecting.