We've finally got a good amount of sunshine across the area today, although temperatures are still below average. We'll see temperatures gradually warm up further tomorrow with dry, although cloudy, conditions in the mid 50s. A high pressure over top of us will keep us dry through Wednesday night, but a low pressure will be racing in from the Northwest just in time for Thanksgiving.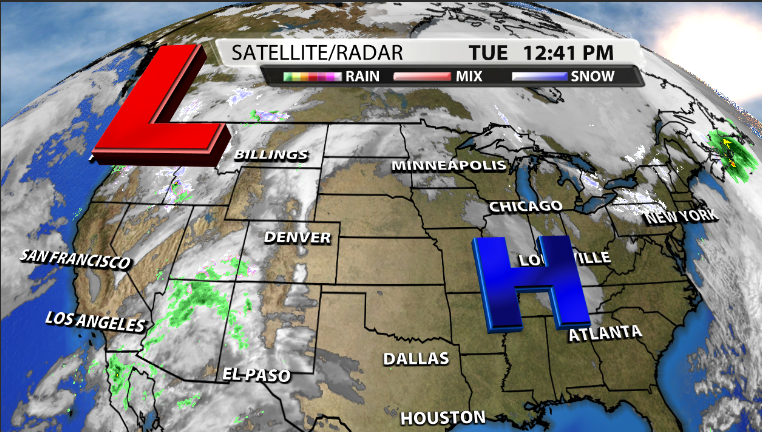 With Thanksgiving coming up, most of us have some sort of plans. Unfortunately, the greatest chance of rain over the next 7 days is on Thanksgiving as a cold front approaches our area.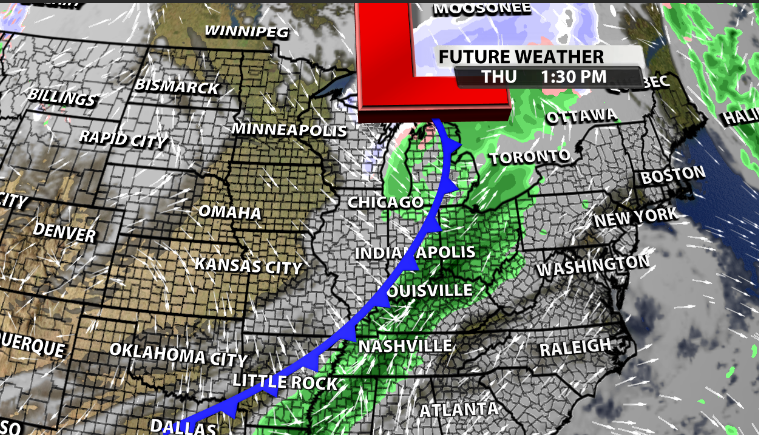 Models are suggesting a washout on Thanksgiving as widespread showers move into the area starting in the morning time while we're watching Macy's Thanksgiving Day Parade.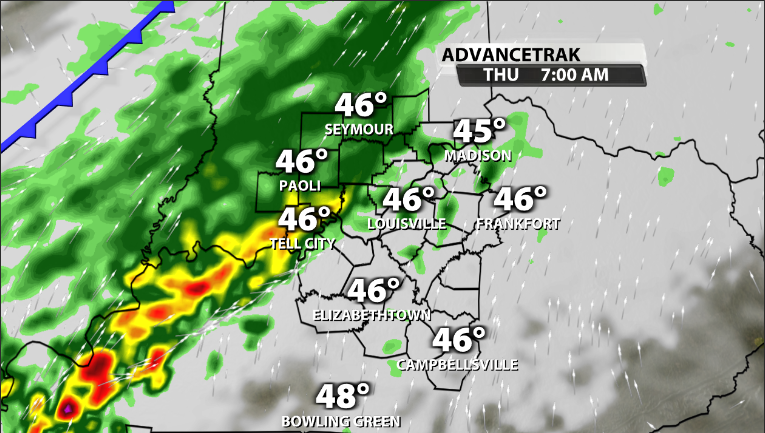 Showers continue to put a damper on our morning as the front slowly moves through the area.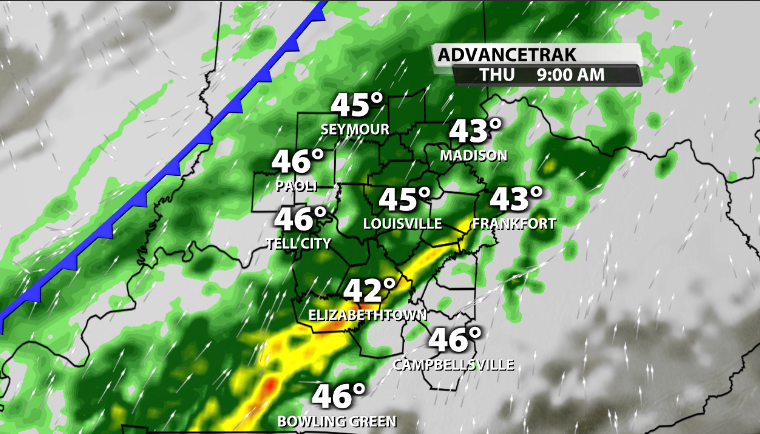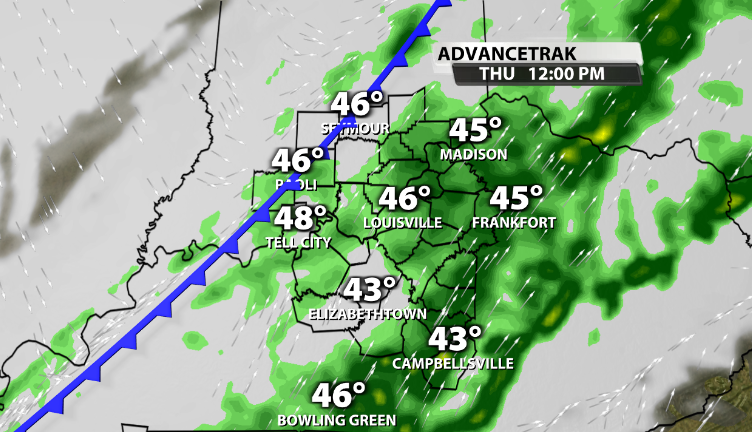 As we head into the afternoon, some models are suggesting showers become more scattered than widespread, but still plenty across the area as we head toward Thanksgiving dinner time.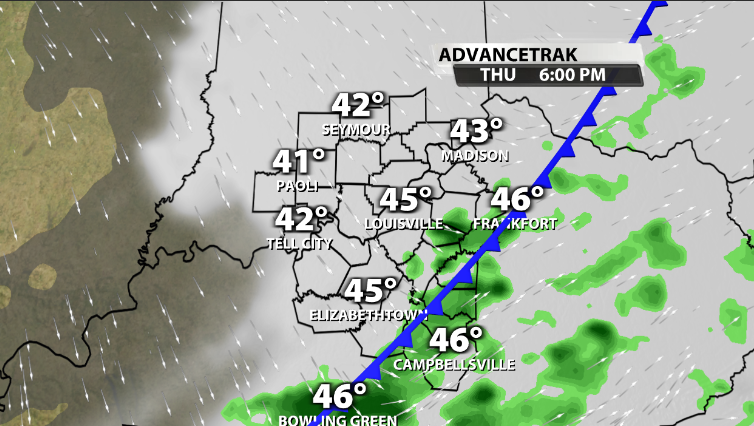 This won't be a ton of rain that will accumulate, but will end up being one of those constant, kind of dreary cold rainy days as it will be raining lightly to moderately for most of the day. 
The good news is that Wednesday and Friday of this week are dry, so if you have part of the week off, not the entire holiday week/weekend has rain in store. Wednesday as previously mentioned is warmer, although will become mostly cloudy. Friday is sort of the opposite behind the Thanksgiving front, with skies clearing out, but temperatures struggling to get out of the 30s.