This Week: Warmer and Unsettled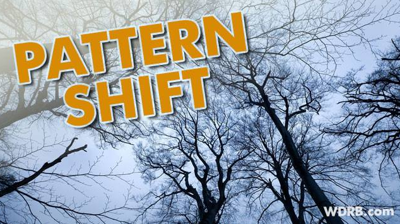 After a winter wonderland this weekend, the upcoming week will be warmer but unsettled. That begins Sunday night/Monday night with scattered freezing drizzle.  The lowest levels of the atmosphere remain saturated but the higher levels are drier.  That means we see drizzle as opposed to rain or snow.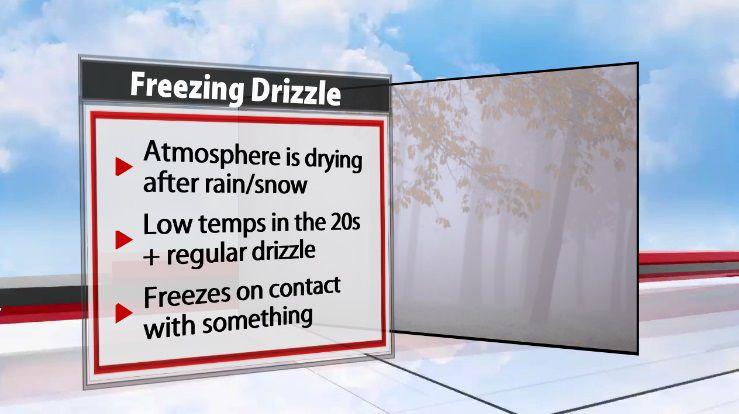 As temperatures fall into the 20s by daybreak, some of that drizzle will freeze creating slick spots on untreated surfaces. Monday will be the coldest day of the upcoming week, but from there temperatures climb.  Highs will be in the 50s before the end of the work week! For reference, highs in the lower 40s are normal for this time of year.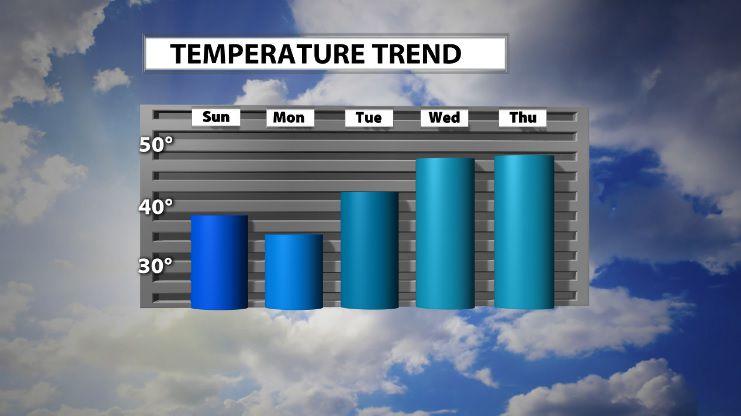 A high pressure moves toward us during the middle of the week, but we also have several smaller disturbances moving through in that time frame. Not all of those bring a significant rain chance, but more drizzle is possible Tuesday and Wednesday because of those disturbances.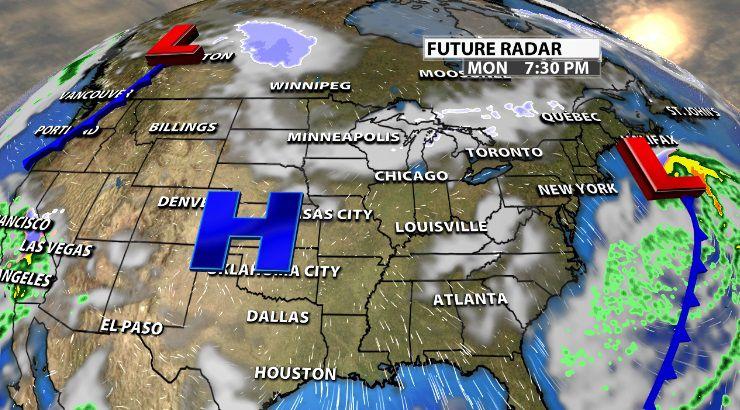 A low pressure system takes aim at us this weekend allowing MUCH colder air in behind it.  Watch for more updates in the coming days about the low and the rain/snow it will bring us. Long-range models show a pattern shift allowing colder air in next week and through the end of January. That's a pattern we will certainly keep an eye on in the next couple of weeks, but go ahead and brace for cold.