True or false: two tornadoes can merge together to form a stronger tornado? 
Turns out it's TRUE! That very thing happened outside Amarillo, Texas, on the afternoon of March 13. The local National Weather Service office in Amarillo overlaid the storm track with satellite imagery where you can see the damage swaths colliding! 
Copernicus Sentinel satellite data from March 13th revealed scoured ground from tornadoes on either side of I-27, including a merger of two tornadoes (survey tracks overlaid)For more info, check out our web story for the March 13th tornado outbreak here: https://t.co/VD1cfqOcb7 pic.twitter.com/Ll90gzE6hY

— NWS Amarillo (@NWSAmarillo) March 19, 2021
Here's the big picture from NWS Amarillo's damage survey. The green is where they found EF-1 damage and the yellow is EF-2 damage. Remember the EF-rating is determined by how bad the damage was.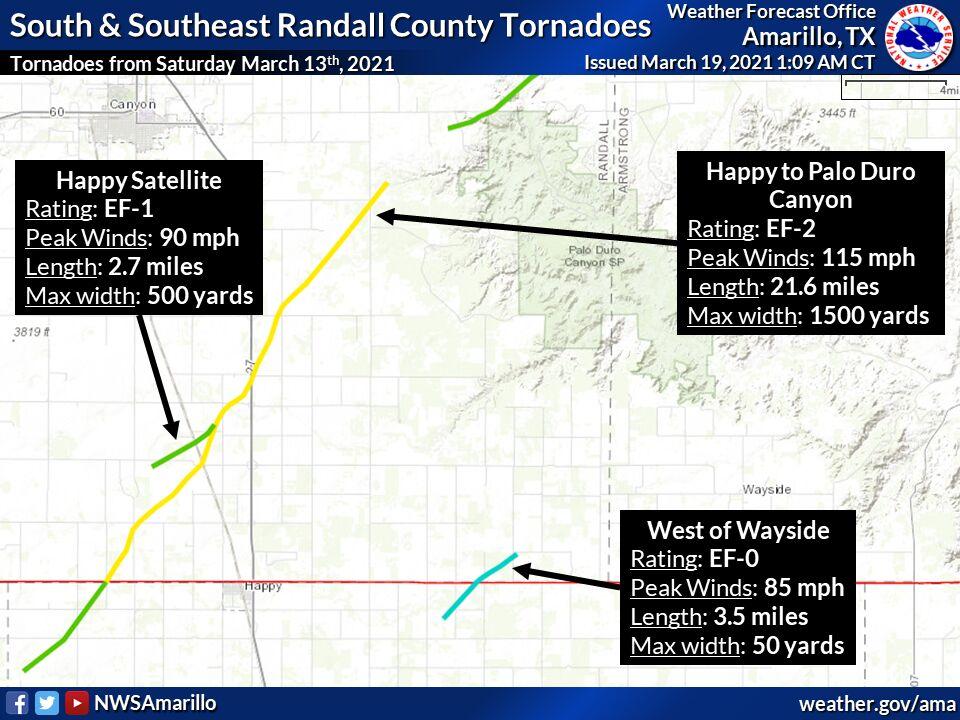 This is what the surveyors reported: "A brief secondary tornado was documented by storm chasers and residents in the area with video and photographs. This tornado was just north of the main tornado and appears to have been quickly absorbed by the larger circulation. The tornado damaged a barn and several power lines along its short track."