Rain fell across the area most of the day Monday, but as temperatures drop rapidly, some of you may see snow. This blog will address what brings this chance, where snow is most likely, and how much will fall.
WHAT
A cold front will pass through our area early Tuesday morning.  That will drop temperatures to (and below) freezing early Tuesday.  Cold air and clouds hang around most of the day, so temperatures will only climb into the middle and upper 30s in the warmest part of the day.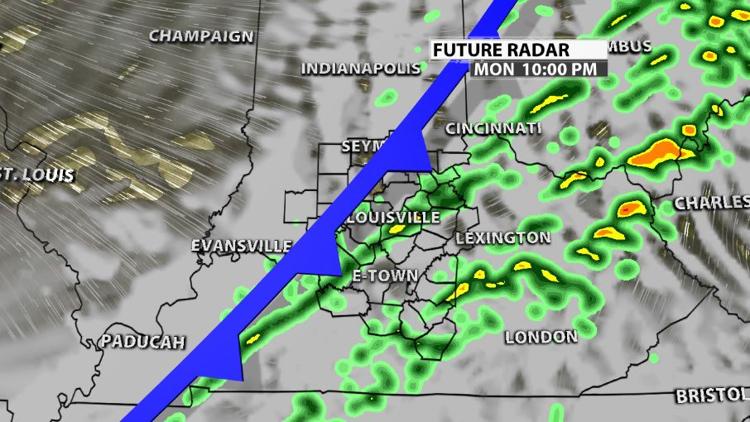 That cold front is also what brings all this moisture to the area. The farther east it moves, the farther east the snow will be on Tuesday. 
WHERE and HOW MUCH
As mentioned above, the cold and moisture will combine in eastern Kentucky. This will be a pretty good band of snow showers with accumulations 1"-3" in the eastern part of the state, but it's not likely we will see that in our WDRB communities.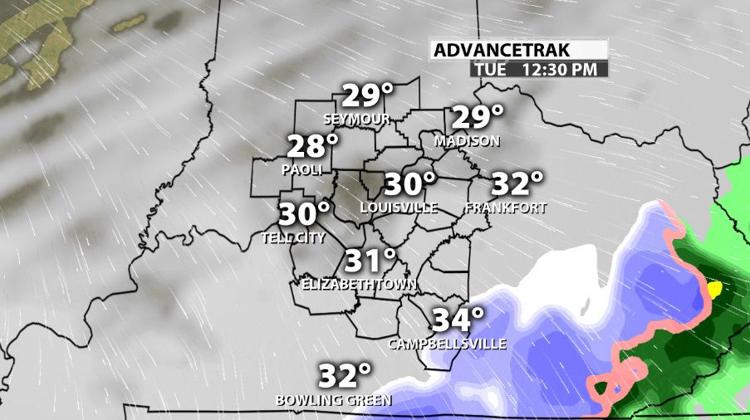 Our southern communities are most likely to see snow, but should see less than one inch. The ground is warm and wet from the 60s and rain we saw Monday; that will make it tough for snow to stick and accumulate.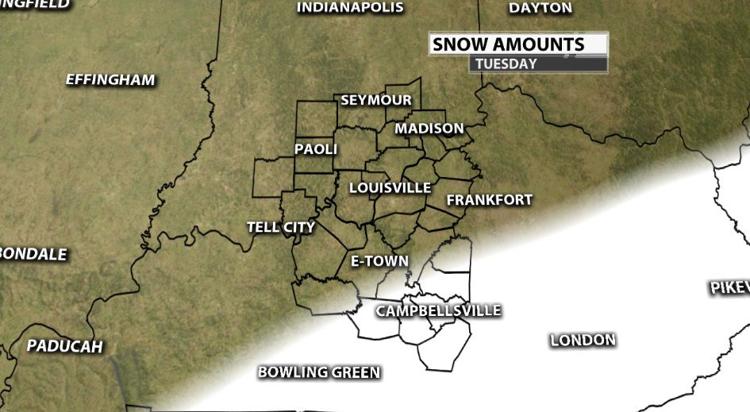 Bottom line: Louisville will not see snow from this. Southern Indiana will not see snow. Communities near the Ohio River will not see snow. For our WDRB communities this is confined to our southeastern counties only.