The Storm Prediction Center severe weather risk map has not changed much since this morning, but the timing of the stronger storms has. Communities along and north of the Ohio River are still included in a Slight risk of severe weather, level 2 out of 5.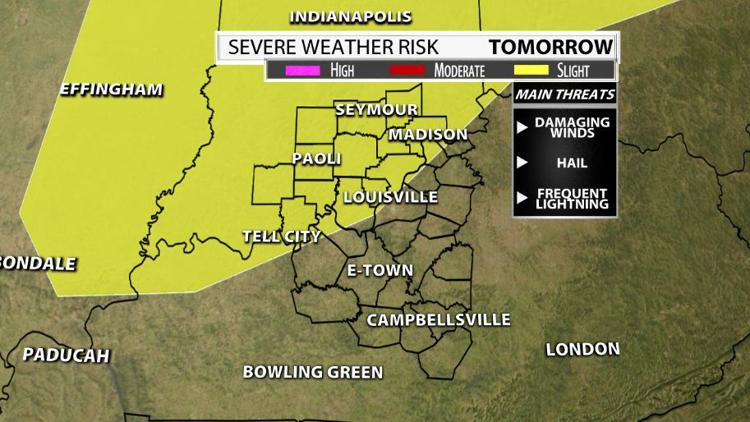 The main threats will be wind and hail. Wind gusts will approach 40-45 mph outside the thunderstorms, which is nearly Wind Advisory criteria! That will be magnified inside the thunderstorms, so it's a pretty safe bet we will experience strong wind gusts Sunday.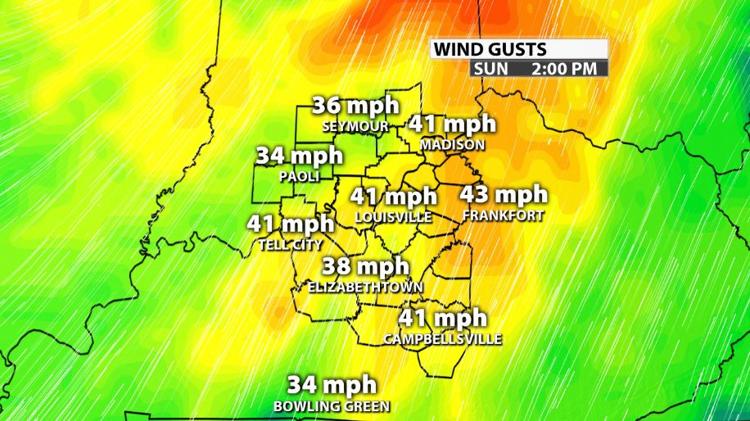 The potential for strong thunderstorms in the afternoon depends completely on what happens Sunday morning. With each new model update, morning rain looks less and less likely for our area. If we see rain or clouds in the morning, it will reduce the risk of severe storms later in the day. 
You can use the slideshow above to flip through AdvanceTrak images showing storm potential through the day. Showers start to pop up shortly after noon, but the stronger storms arrive later in the afternoon. Depending on where you live, those stronger storms will begin or arrive between 2 PM and 4 PM. That chance for strong storms wraps up anywhere from 10 PM to 12 AM depending where you live. Katie McGraw will be with you on WDRB in the Morning on Sunday to update you with any new data or changes to the forecast!