Now that we've seen how the morning showers and storms have played out, we can give you an updated look at the storm potential going into this evening.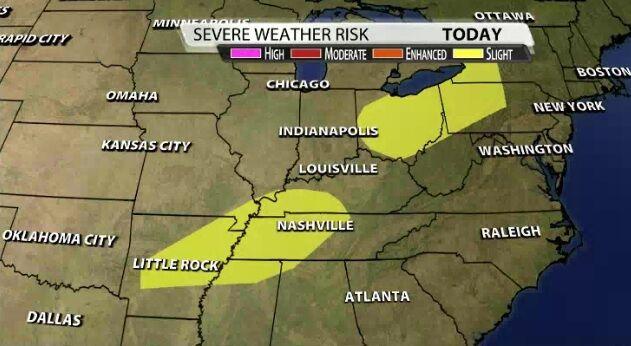 The Storm Prediction Center just eliminated basically our entire area from the Slight risk of severe storms. We agree this was the right decision to make based on how much rain we got earlier in the day. Isolated severe storms will still be possible tonight, but the threat of more widespread, organized severe weather is low. Those isolated severe storms are most likely in southern and southwestern Kentucky where the main threats stay the same. Damaging wind is the main concern, but quick spin-up tornadoes cannot be ruled out. A Watch may need to be issued for a few of our southern communities. We will let you know if that happens.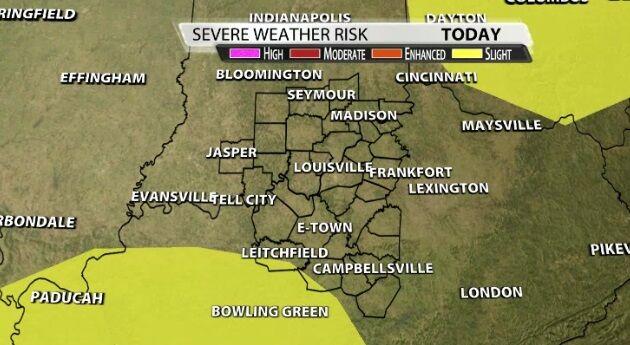 The cold front coming through tonight is the forcing mechanism for stronger storms. That's why this storm threat lasts so late into the night. In spring severe weather, normally the threat goes away after the sun sets because that is so dependent on the heat of the afternoon to spark storms. That is not the case today; atmospheric wind is the main driver of this storm system and the cold front is coming through late tonight. That means strong storms will still be possible several hours after sunset.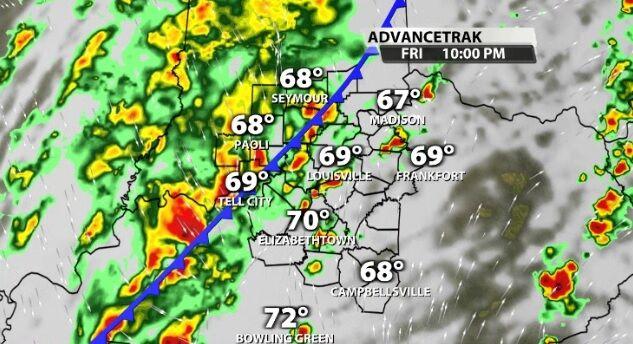 As the storms roll through tonight you will see heavy rain, the wind pick up, and thunder/lightning. The wind will blow consistently to 20 mph with gusts up to 40 mph possible. If you are under a Severe Thunderstorm Warning at any point, that means gusts up to 60 mph are possible. Hail looks much less likely because we don't have much instability in play today.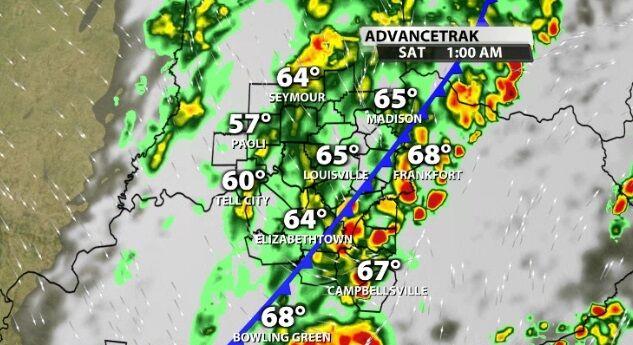 Tune into WDRB News tonight to see the latest forecast updates. Marc and Rick will be tracking the storms for you as they move through our area and alerting you to potential threats.