Our next system is producing a brief period of light snow/mixed showers in Kentuckiana this morning. As temperatures rise, it will change over to rain. It is running into dry air, so a lot of this has been struggling to make it to the ground all day. Any accumulation will be light.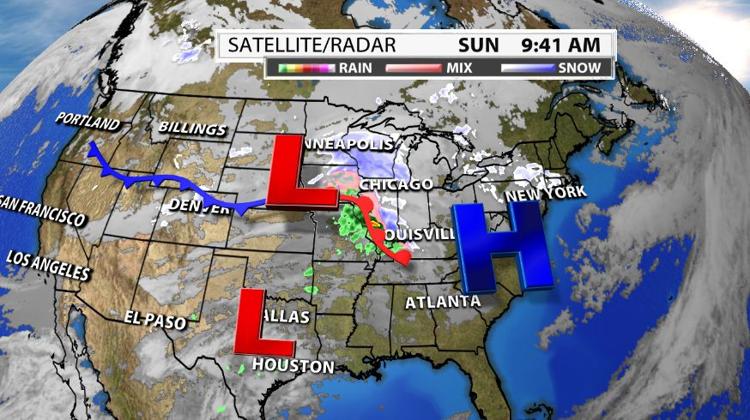 After a few initial showers this morning and early afternoon, most of TODAY will be dry.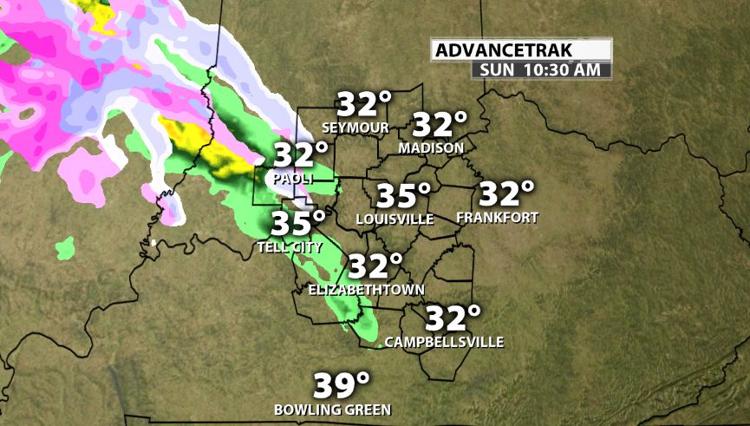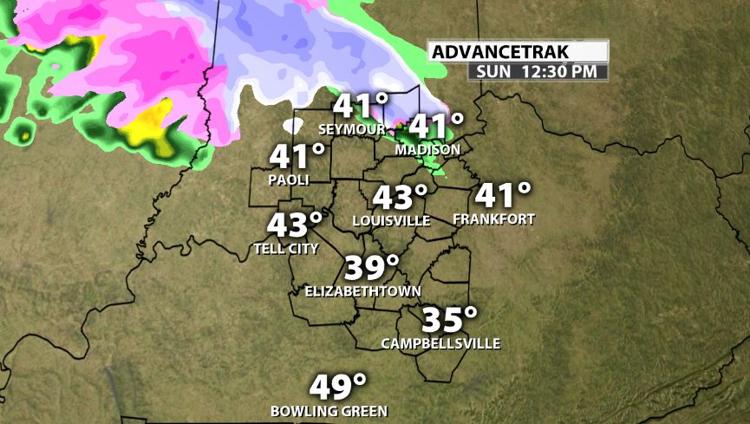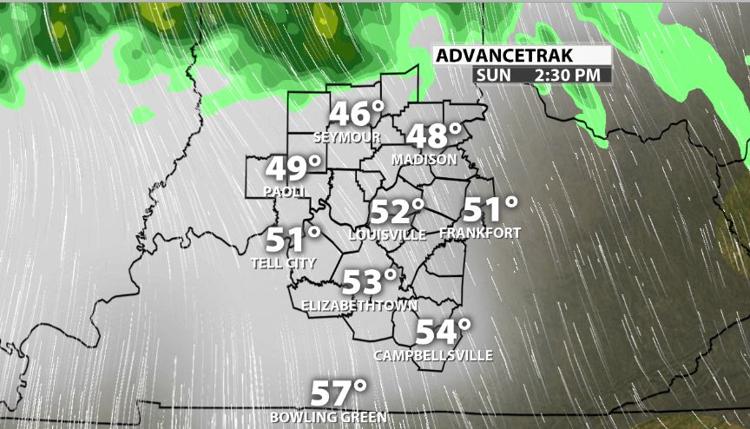 There will be a range of temperatures today of about ten degrees. It will be warmer than yesterday though. It will also be breezy with wind gusts around 30 mph.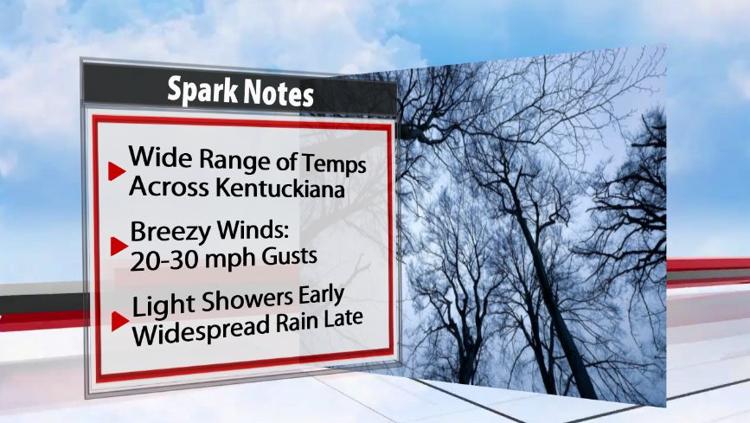 Showers will return from the NW and spread SE across our region this evening. Rain becomes widespread overnight and into Monday morning. There will be pockets of moderate to heavy rainfall. The Monday morning commute looks to be a slow and rainy one. A cold front looks to get hung up in our southern communities, bringing showers back into the forecast for some late Monday/early Tuesday.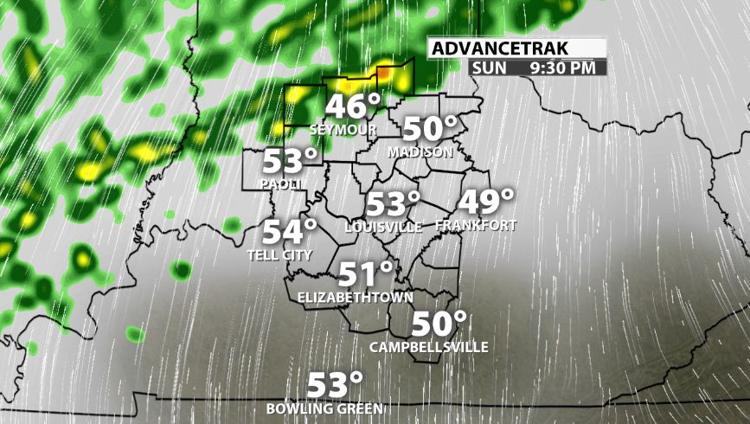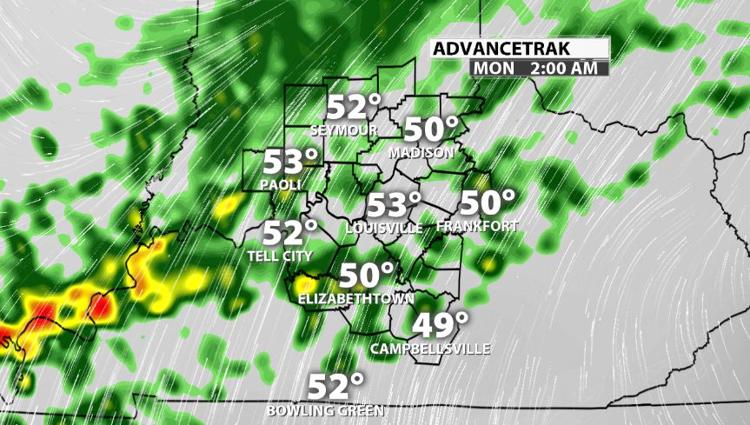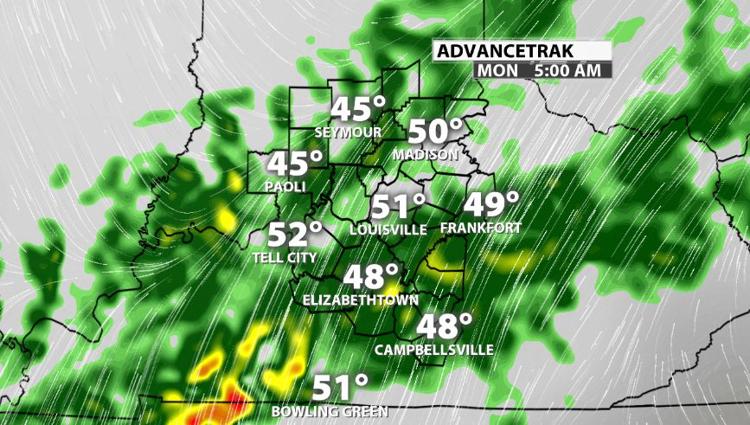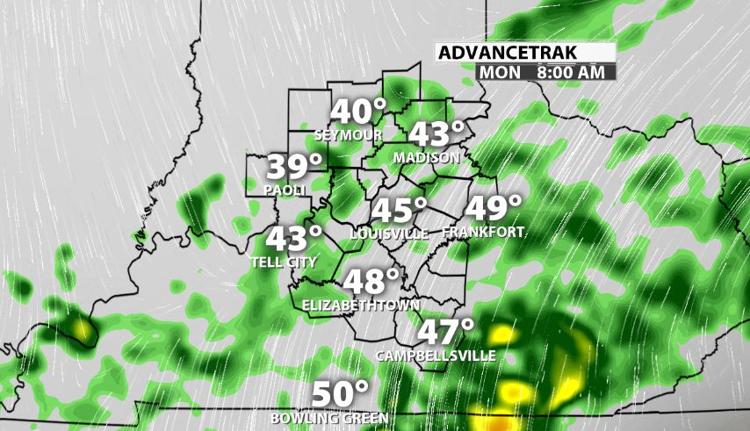 Rainfall amounts by early Monday are around 0.50-1.00'' with locally higher amounts. For those who see rain on Monday night, totals will continue to increase (this is south of the Parkways). This first wave of rain will saturate the ground and lead to area rivers rising. Some minor and isolated flooding is possible. Widespread flooding is not expected.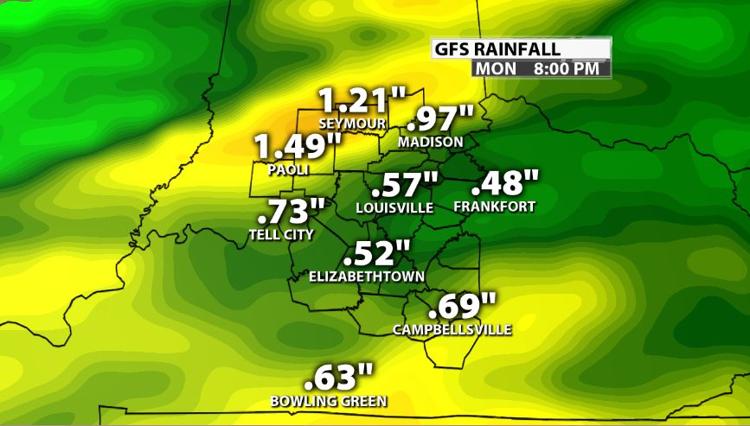 Flooding becomes more of an issue mid-week with a second wave of rain. This batch of rain on Wednesday-Thursday could be heavier and bring a higher probability of flooding and in more locations. At this time, it appears the heaviest rain will end up in the southern part of our viewing area in Kentucky. 1-3'' looks possible with even higher amounts through Wednesday night. However, the details regarding exact rainfall amounts and axis of heaviest rain (for the second round) are still being ironed out. Therefore, we will be making adjustments to the forecast as needed. Look for updates in the days to come on our social media pages, on-air, and of course future blogs!