A Winter Weather Advisory has been issued for many of our WDRB communities Wednesday afternoon through early Thursday for impacts from accumulating snow. Below is the text issued by the National Weather Service office in Louisville with this Advisory.
...WINTER WEATHER ADVISORY IN EFFECT FROM 4 PM WEDNESDAY TO 1 AM
EST THURSDAY...

* WHAT...TOTAL SNOW ACCUMULATIONS OF UP TO ONE INCH, POSSIBLY
  DURING THE EVENING COMMUTE. 

* WHERE...PORTIONS OF SOUTHERN INDIANA AND CENTRAL
  KENTUCKY...GENERALLY ALONG AND EAST OF INTERSTATE 65 AND NORTH
  OF A LINE FROM ELIZABETHTOWN TO LIBERTY. 

* WHEN...FROM 4 PM WEDNESDAY TO 1 AM EST THURSDAY.

* IMPACTS...PLAN ON SLIPPERY ROAD CONDITIONS. THE HAZARDOUS 
  CONDITIONS COULD IMPACT THE EVENING COMMUTE.
WHAT IS HAPPENING
We often show you surface features, like a cold front or surface low pressure center, to explain what is causing a rain or snow chance. Today, though, we need to look higher up into the top levels of the atmosphere where we look for weather factors. In that top level we look at the jet stream. In the image above you see a jet streak positioned over our area Wednesday morning. A jet streak is an area of stronger wind embedded within the overall flow pattern; in the image above it's the area shaded black and gray. We look for jet streaks because they create divergence in the upper levels which leads to convergence at the surface.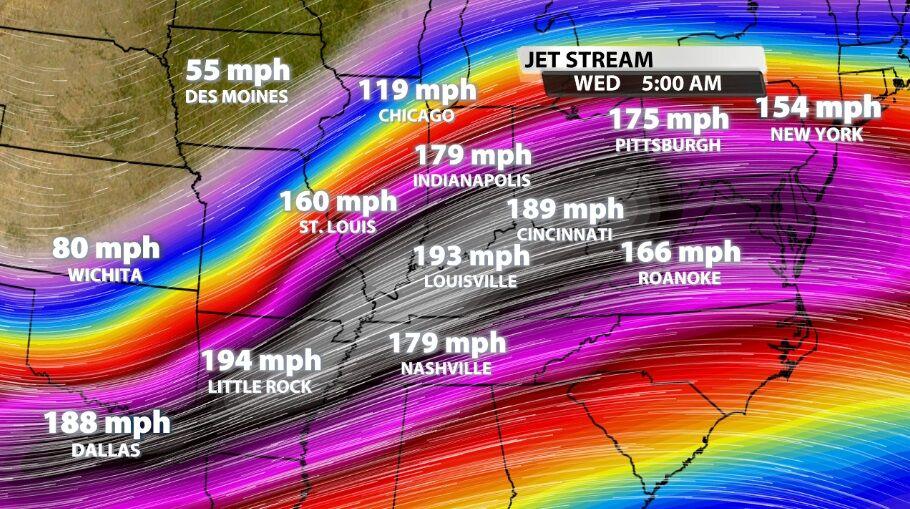 When we look at Wednesday evening when snow is more likely, we see a complete different pattern in the jet stream. First, that streak is gone. Second, instead of heading into a ridge, we are now under a trough (the U shape of the wind lines in the image above). That creates convergence in the upper levels - I added the arrows to try to demonstrate how the air is curving through our area and where at convergence happens. Based on how much the jet stream is moving and the pattern over our area is changing Wednesday, there's definitely vertical movement through the atmosphere.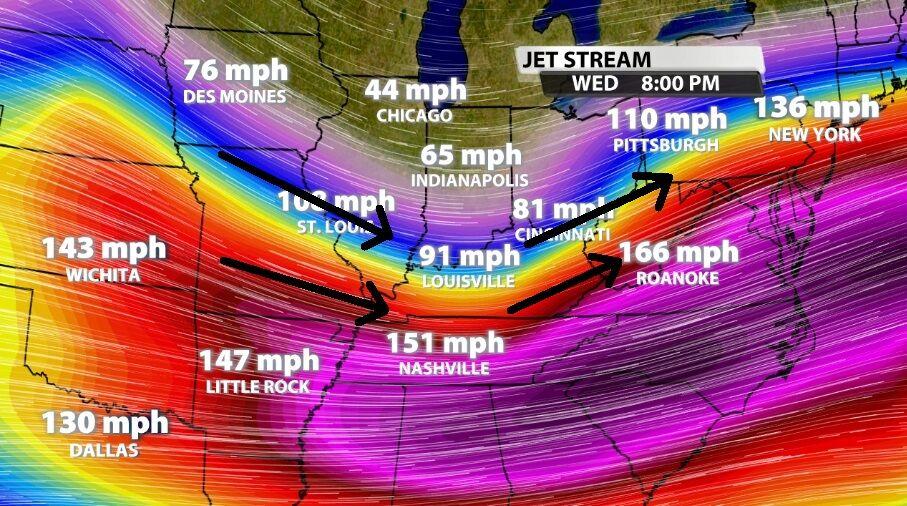 Below that there isn't much to show. Wind speed where we look at the low level jet is 20-30 mph which is not impressive. As mentioned above there's no major surface feature responsible for this moisture. The snow chance is mainly driven by what's going on in the upper levels of the atmosphere. 
TIMING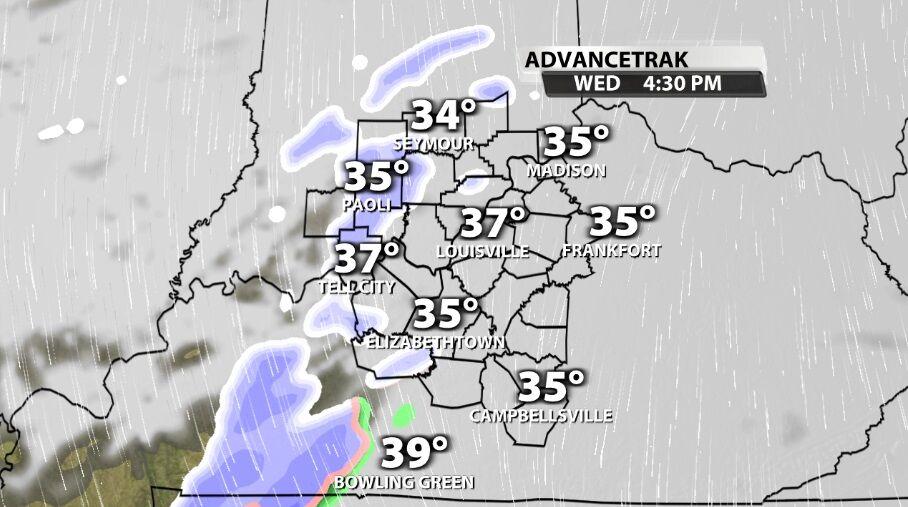 Light snow showers will start to pop up Wednesday afternoon in our western communities. That snow will start to spread across our communities Wednesday afternoon and evening. This is where we could pick up some quick bursts of snow that will have a better chance of laying down some minor accumulations.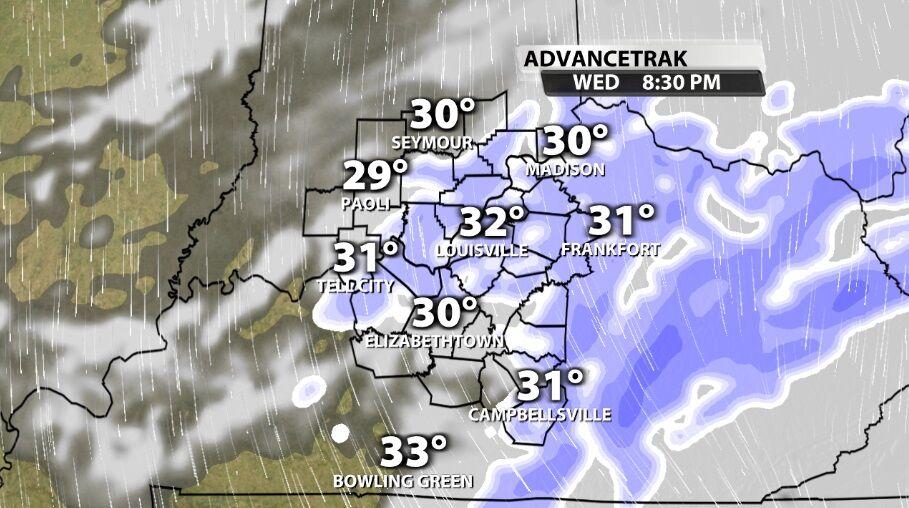 Most of the moisture moves out very early Thursday, but temperatures are headed down into the 20s Thursday morning. That means the snow and moisture left on the road could freeze by Thursday morning. Our wonderful road crews will do their thing, but please use caution when you're driving Thursday morning.