Weekend Snowstorm Takes Aim
A winter storm warning and winter weather advisory are in effect tonight through portions of the weekend.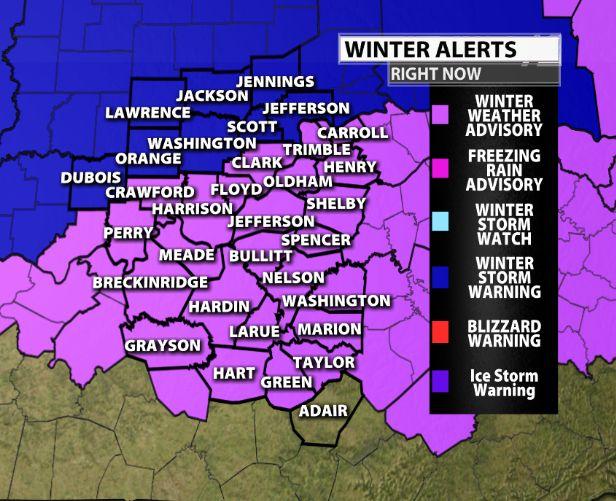 Between 9pm and midnight snow breaks out in our region. The snow will be heavy at times in the overnight. The main snow show is from 11pm tonight - 10am Saturday. Please follow the sequence of radar images below to get an idea of how this plays out.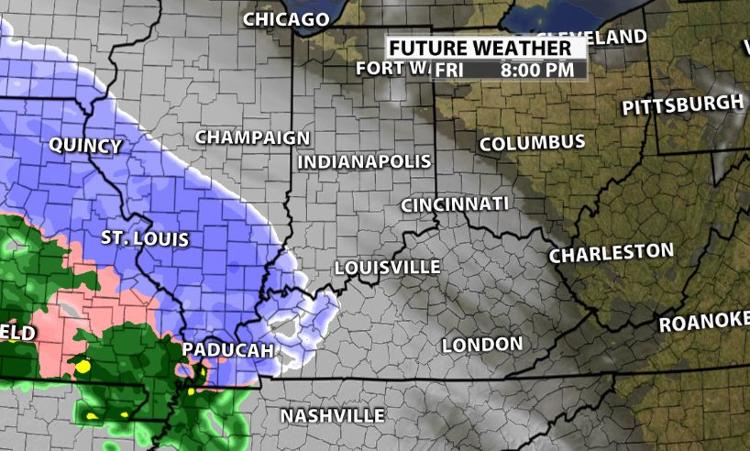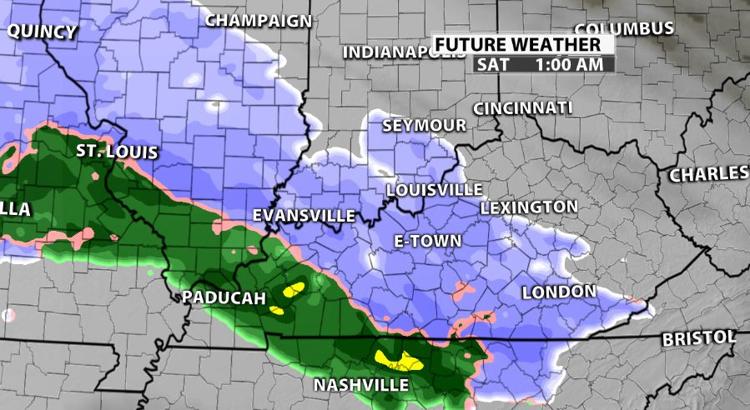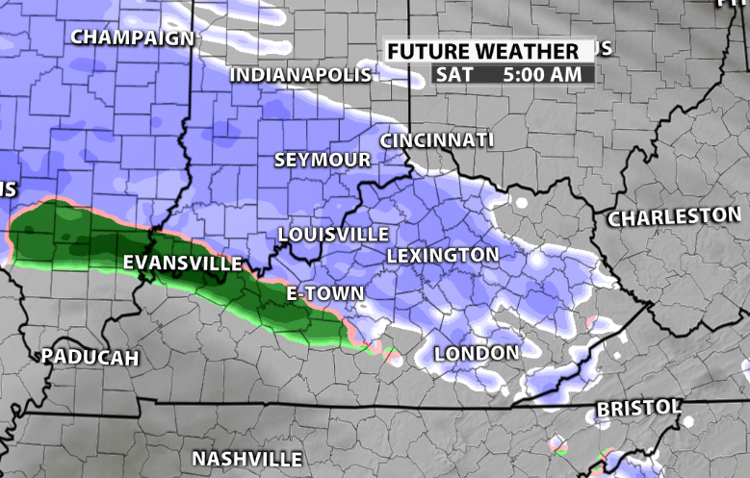 With cold pavement and this first wave of snow falling at night, expect roads to cover quickly! Travel will be dangerous in the overnight and early Saturday morning.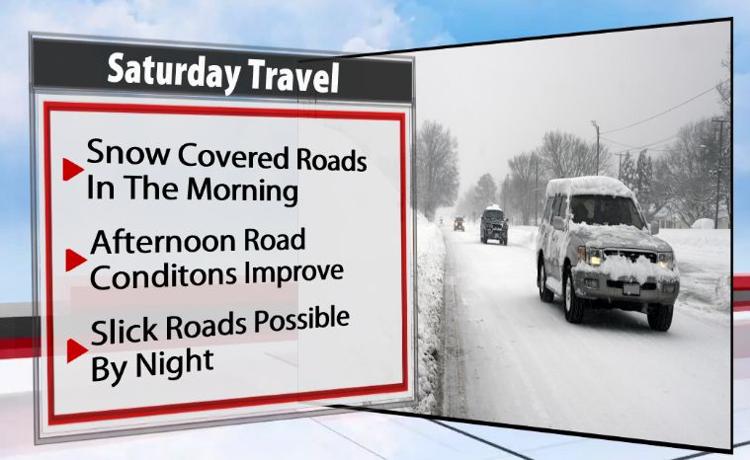 During the morning on Saturday a dry slot works from the south to the north. As this occurs, temps warm above freezing. We will then watch drizzle and light rain develop heading into the afternoon. Some wet snow will mix in along and north of the Ohio River at this time.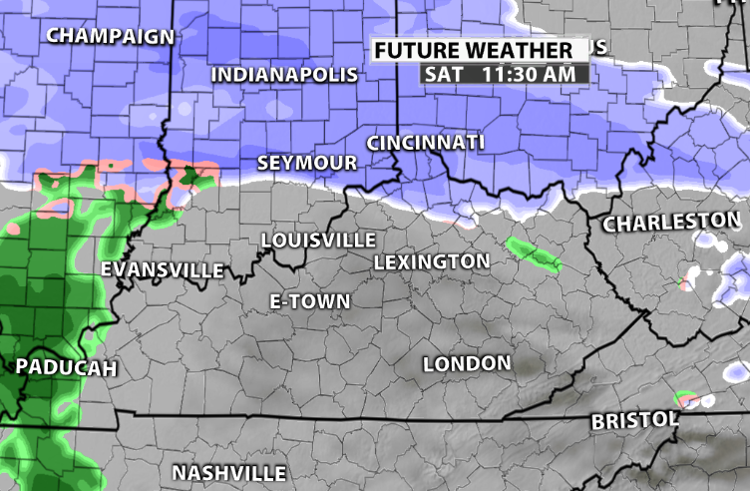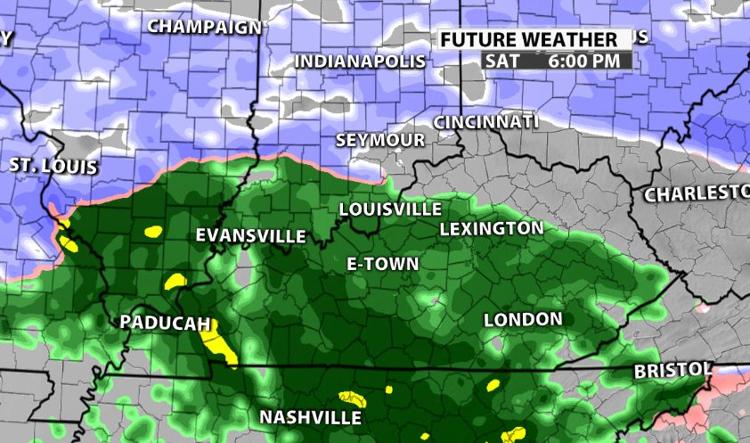 Temps remain above freezing in the afternoon and evening. Well traveled roads should be free of any ice and snow at this time (for the most part).
Saturday night into Sunday morning the rain/snow line should slowly sink south.
*Additional accumulation is likely for southern Indiana
*Additional accumulation is possible south of the river Saturday night through Sunday morning. This second wave does not appear to be nearly as significant as the first round of snow. It remains something to monitor, but the first hit of snow should be the hardest hitting.
The average snow accumulation should range from 2" - 4" for most of the area. Southern Kentucky, south of the WKY/Bluegrass PKWY, will most likely see 1"-2".
A few isolated amounts greater than 4" are possible closer to the winter storm warning locations, but I don't see a large disparity in snow amounts for most locations in Kentuckiana.
Make sure to follow the entire weather team as adjustments are expected as we get closer to the event. -Jude Redfield-