Weekend Wintry Mix & Mess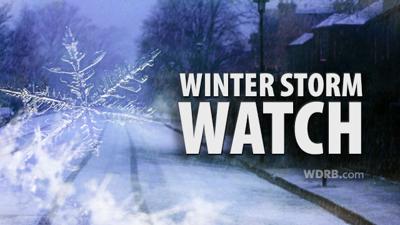 The National Weather Service has issued a WINTER STORM WATCH for the northern part of our viewing area. This does not include Louisville – yet. This watch will likely be expanded or a new product (advisory) will be issued at a later time for more locations in Kentuckiana. This current watch goes into effect Friday night through Sunday Morning.
More information from the National Weather Service is below: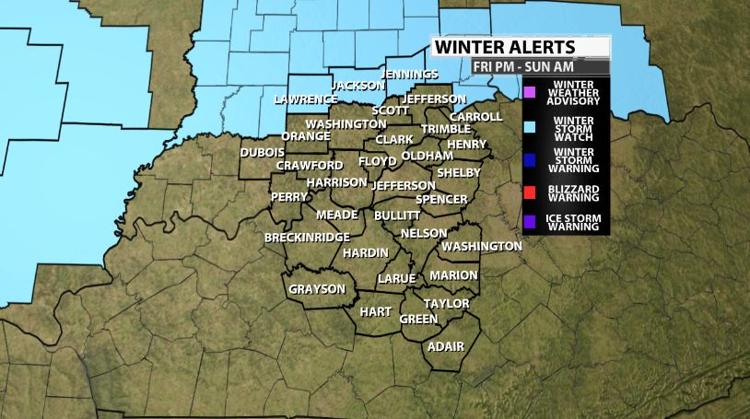 * TIMING...LATE FRIDAY NIGHT THROUGH EARLY SUNDAY MORNING.
* MAIN IMPACTS...POTENTIAL EXISTS FOR 4 TO 7 INCHES OF SNOW ACCUMULATION, WITH LOCALLY HIGHER AMOUNTS POSSIBLE. THIS WILL CREATE HAZARDOUS TRAVEL CONDITIONS.
* OTHER IMPACTS...POTENTIAL FOR LOW VISIBILITIES IN HEAVY SNOW BANDS.
PRECAUTIONARY/PREPAREDNESS ACTIONS...
A winter storm watch means there is a potential for significant snow, sleet or ice accumulations that may impact travel. Continue to monitor the latest forecasts.
WDRB FORECAST: This weekend is a tough forecast, as a complex & slow moving low pressure slides through the region, bringing a wintry mix to Kentuckiana over the weekend. A small shift, of 20-30 miles, could make the difference between an area (including metro Louisville) seeing more snow that predicted or vise versa. 
One more thing to note: this system looks like it will come in two waves. One wave on Friday into Saturday with accumulating snow and ending in rain. A second wave, will move in later on Saturday thru Monday. It will bring another chance for rain and snow after most of the area experiences an afternoon/evening with cold rain. We have decided to break apart these two events when it comes to snowfall amounts. This is because there will be melting on Saturday and we will have to set the reset button before the next wave moves through. While the amounts for the two waves could technically end up being high - your perception of how much is on the ground when the storm ends, will likely be much less.
TIMING:
Most of the day tomorrow will be pretty nice. There will be a mix of sun and clouds early with highs around 40 degrees. Clouds will increase during the second half of the day with precip arriving after 7 pm.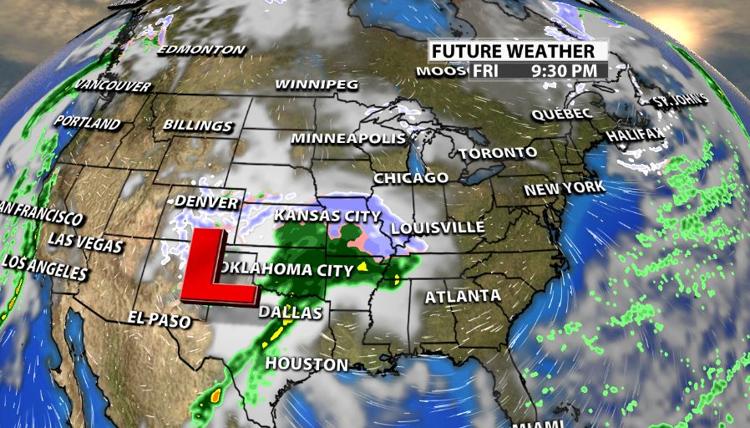 Overnight, the precipitation will become more widespread across Kentuckiana and it looks to be all snow into Saturday. Temperatures will likely be right around the freezing point - so expect a wet snow.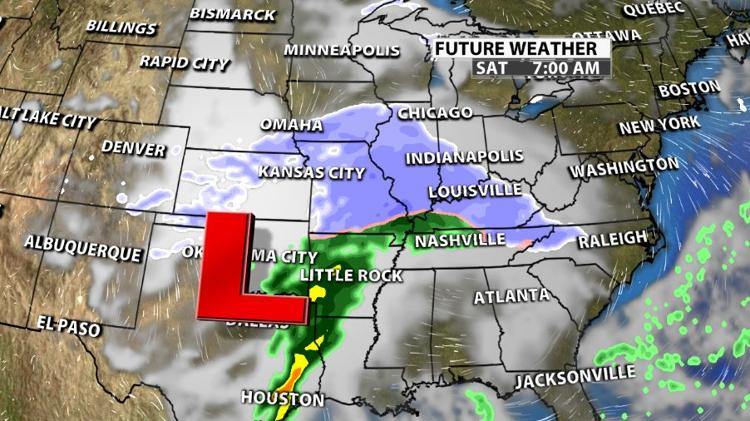 It's easy to spot the line between rain and snow splitting our area in these Advancetrak images. This is another really tough part of the forecast. Marginal temperatures and dynamic cooling put us right on the edge where part of our WDRB viewing area could see a bit of snow and another part could see more rain during Saturday. Again, there is a second wave late on Saturday night through Monday. This will also include more snow. Precipitation will final taper off on Monday, with a few final flurries.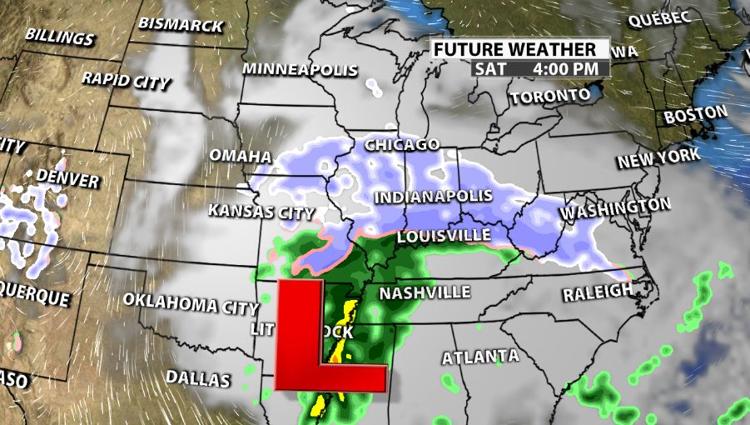 TOTALS: 
Accumulating snow is most likely north of I-64, but again, the snow will come in waves. It will likely start as snow late Friday/early Saturday before transitioning to different precipitation types Saturday afternoon. A transition back to snow looks likely late Saturday/early Sunday. Below is raw model data for various computer models through this event. The highest snow totals will end up being in our northern counties - in southern IN. The lower totals will be south of the Parkways, where there will be more rain. When looking at these computer models - one thing is clear. We are likely to see our first dose of accumulating snow this season with this system. The NAM model is the most aggressive / bringing the highest amounts, while the RPM (Advancetrak), Euro and GFS are in a little bit more agreement.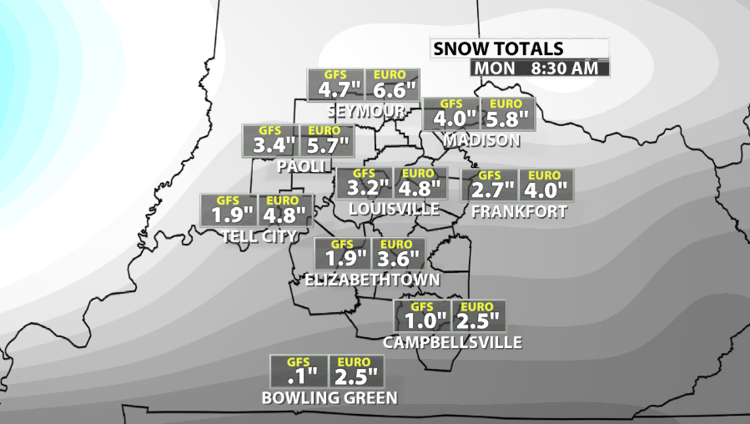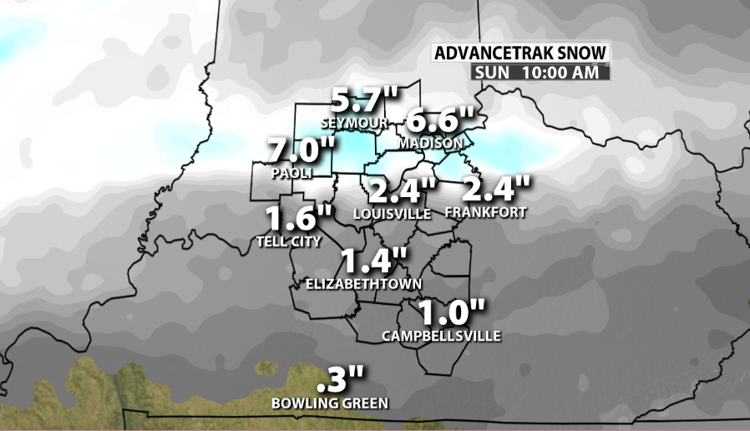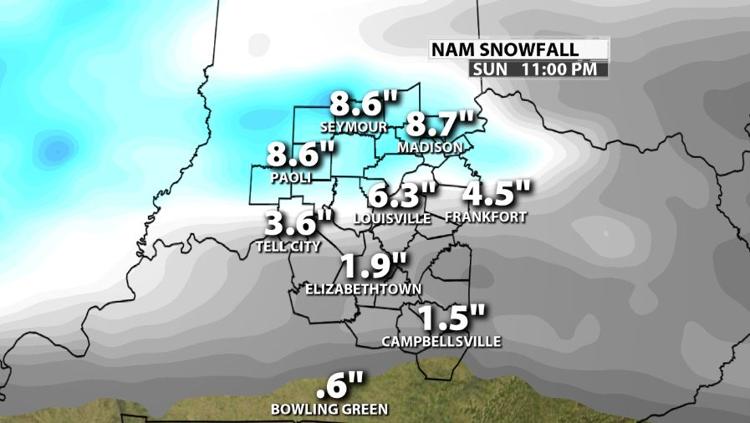 I think most of our area, especially north of the Parkways, is likely to see 1-3'' of snow in the first wave. Expect higher amounts of 2-5'' in our northern counties (the area highlighted in blue) in southern IN. Remember, this is only through Saturday or the first wave. However, there is the second wave that will add additional accumulation, particularly north of the river, of 1-2''. We will be providing more information about these totals in the days to come and tweaking the forecast as needed. Stay tuned!