The countdown is on! Summer is only 8 days away! It officially begins next Friday!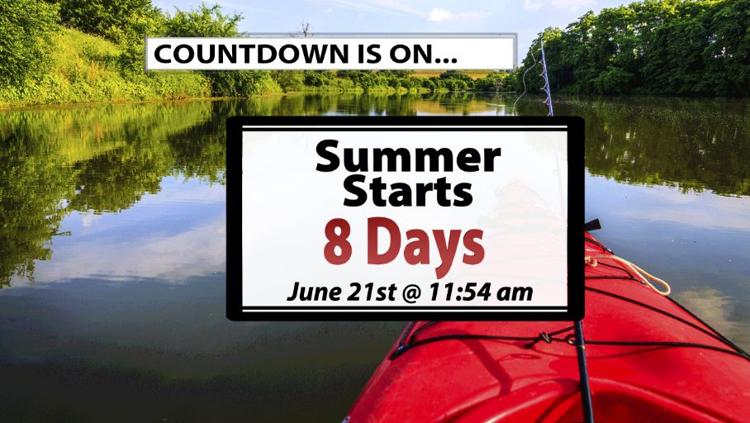 However, it feels a bit more like fall outside (October to be exact)! Today we will be about fifteen degrees below normal. The average high temperature for today is 84 degrees. Today we will get stuck in the low 70s! Average low temperature is 66 degrees.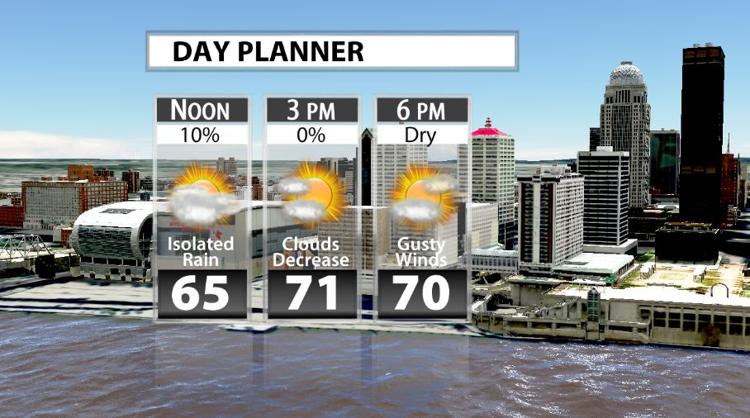 Tonight we will drop into the low 50s (!!) for downtown. It is always warmer downtown, so I suspect we will see some forties tonight and tomorrow morning! You might want to grab an extra layer before you head out the door tomorrow!
This is because a cold front is rolling through and brought a few isolated showers to the area. By the afternoon, the rain chance is dropped. It also made it very cloudy! High pressure will build in following the front. This will clear the clouds through the day. Clouds act as isolation for the Earth, so as they erode, it allows it to get chilly outside overnight! This is known as radiational cooling.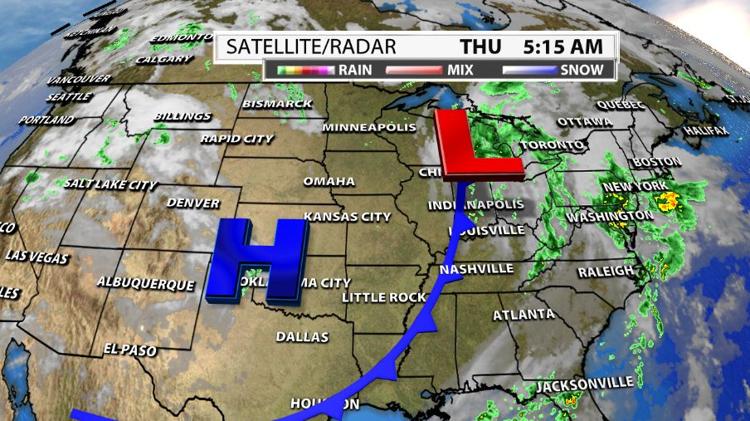 We will start the warm up tomorrow. We are still below average in the temperature department until the weekend though. That is also when we notice a spike in the humidity and get back into the 80s. Storm chances increase as well. Marc and Rick will have more information on that during WDRB News this evening!