Today will be seasonable and sunny! Highs will be in the low 60s. Try to get outside and enjoy it because an arctic blast moves in this week. We will drop 40 degrees from this afternoon by Tuesday morning. An arctic front is dipping south from Canada and will bring a surge of frigid air and wintry precipitation to Kentuckiana.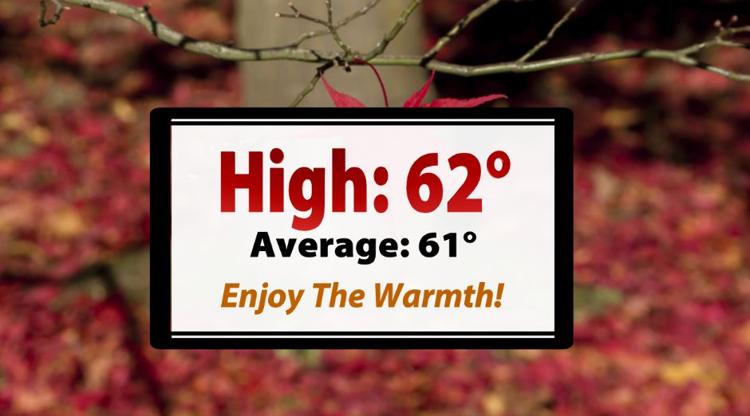 Today will be mostly sunny, but this evening, clouds will increase ahead of this system.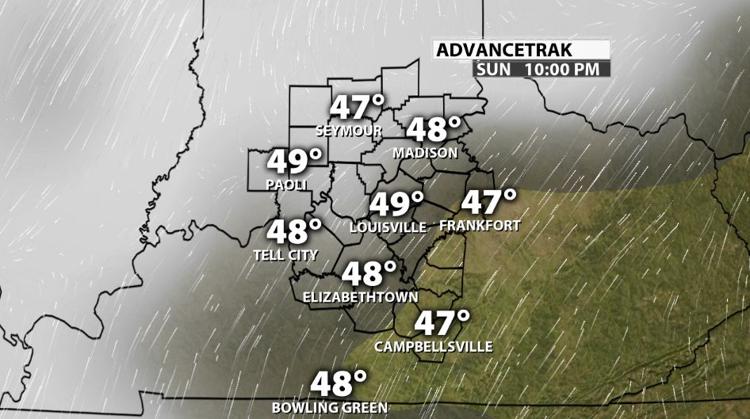 We will start off Veterans Day cool with mostly cloudy skies with a few spotty showers in southern Indiana. As of now, the parade should stay dry, but it is going to be close! Rain will be moving in shortly after!
Rain will continue to push south through the afternoon on Monday.  Although temperatures will be in the upper 40s to low 50s to start the day, they will crash as the front slides through. As temperatures fall, rain will be changing over to snow. This change looks to happen during the afternoon in southern Indiana and early to mid evening for KY.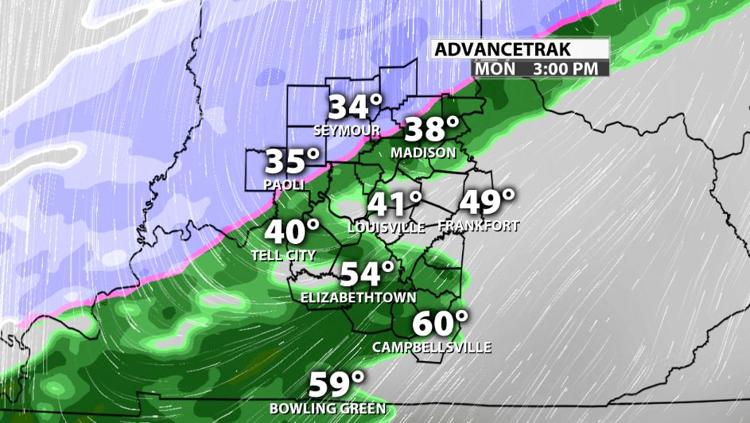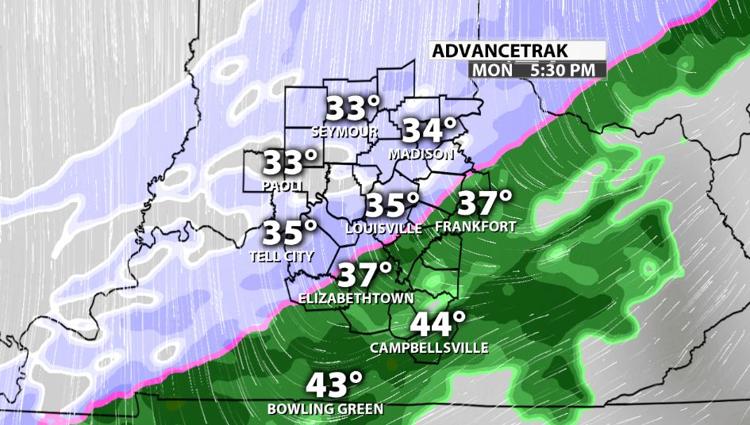 Snow showers will be continuing late Monday into early Tuesday morning and finally ending before the sun comes up.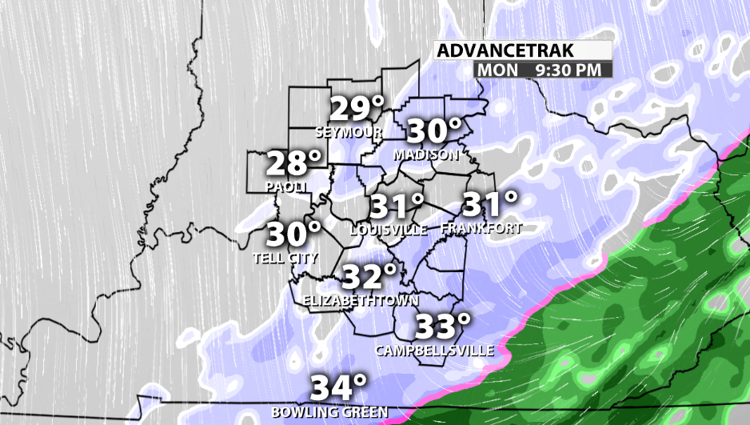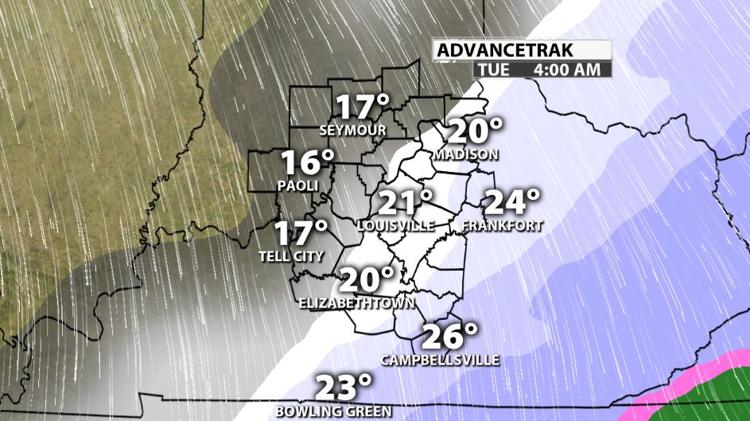 It looks like there will be some light accumulation with this system. Just like with rain, there will be varying amounts across the area. As of Sunday morning, this looks to be less than 1'' of snow or about a dusting or coating. I think 1'' or more will be to our north in central IN. This will be mainly on grass and elevated surfaces because the pavement is still rather warm. However, there could still be icy or slick spots from moisture (rain and snow) on the ground that freezes due to rapidly falling temperatures.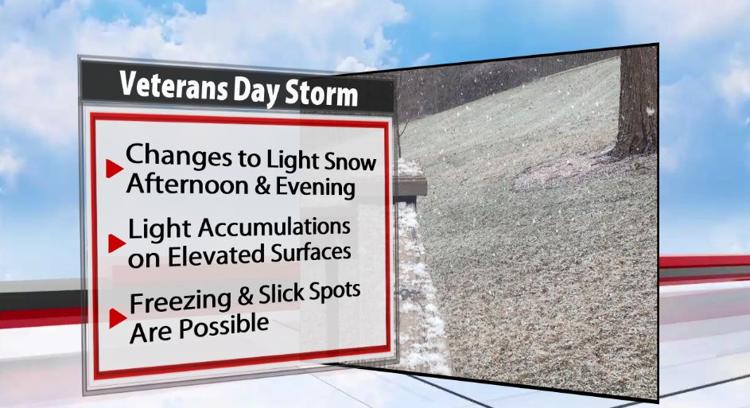 If we pick up more than a trace of snow on Monday, we will break a record for the day. By Tuesday morning, it will feel FRIGID. Wind chills will likely drop to around 10 degrees and even some single digits are possible. We will be in record breaking territory for cold temperatures Tuesday afternoon!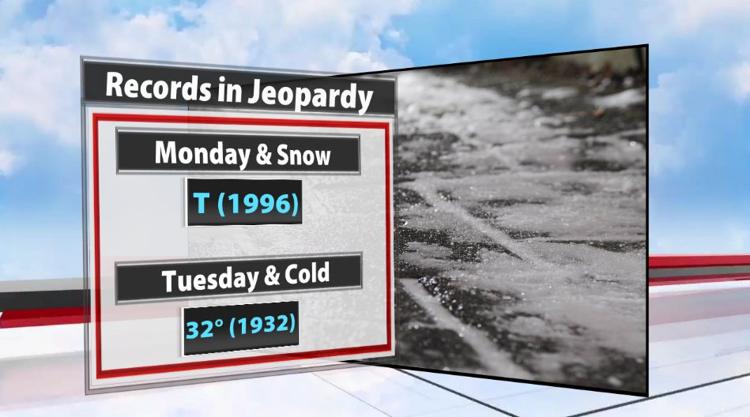 *Be sure* to check back this evening with Hannah and tomorrow morning with Jude and see if there have been any changes in the forecast. I hope we do not have to make any, but if we do, we will be the first to let you know!