Winter Storm NWS Conference Call
The National Weather Service in Louisville has concluded a conference call with local emergency managers and media concerning a winter storm that will start later tonight and continue through the rest of the weekend. There will be a change from a wintry mix to snow this evening/tonight. This storm is likely to include snow accumulation as well as travel concerns overnight/tomorrow morning.
Below are a couple graphics summarizing the discussion.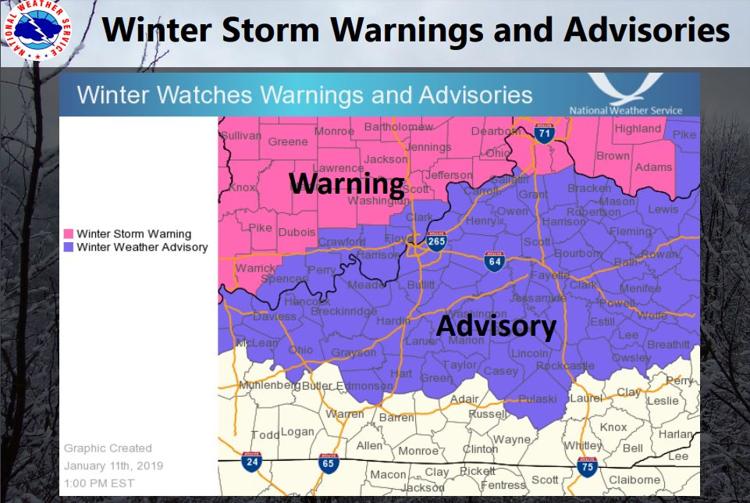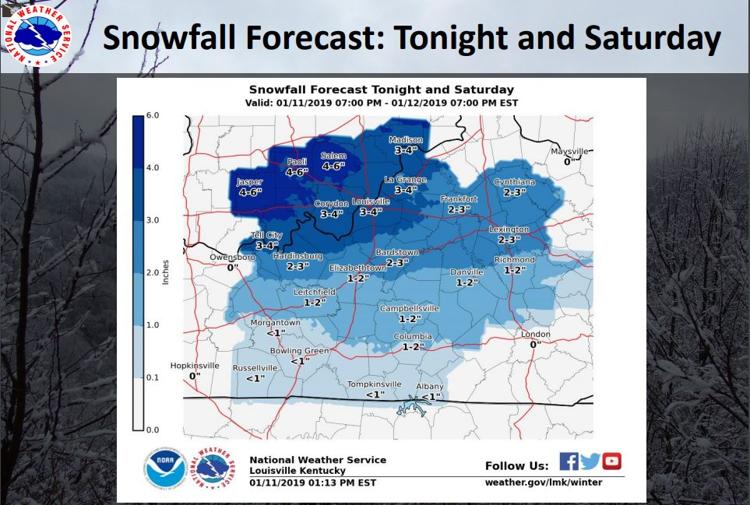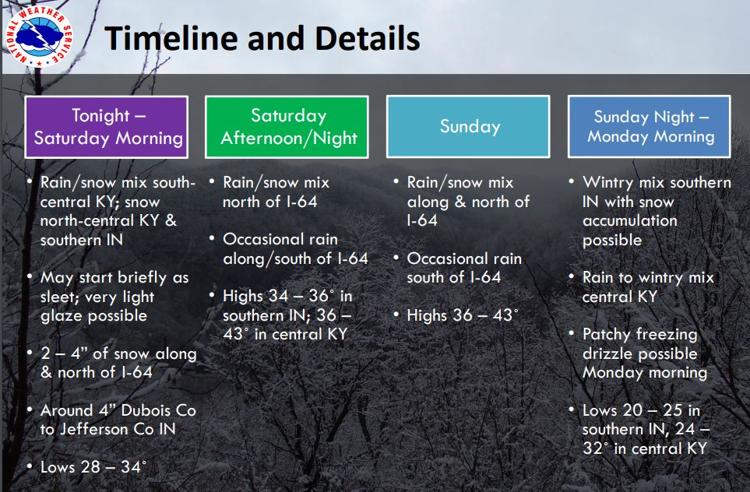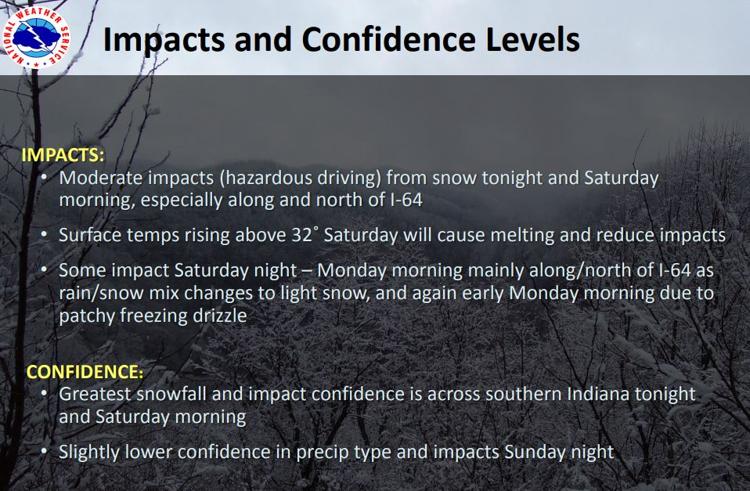 Marc, Rick and I are all here watching the latest data roll in and updating the forecast. Be sure to watch the news this evening on WDRB for the latest information about timing and impacts as the system approaches our area. I will also be here early tomorrow morning, as snow accumulates. WDRB in the Morning is a longer show tomorrow, from 5-9 am. The entire WDRB Weather Team is keeping a pulse on this storm and we will also be updating all of our social media pages over the next few days. The links to my social media pages are at the top of this blog on the left hand side, under my picture.