The National Weather Service in Louisville and Indianapolis have issued a Winter Weather Advisory for all of Southern Indiana and far northern KY including Trimble and Carroll Counties in Kentucky. This is generally along and north of the river/I-64.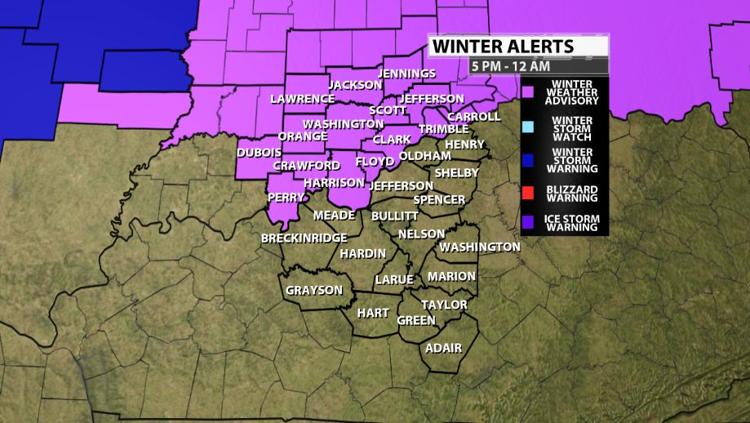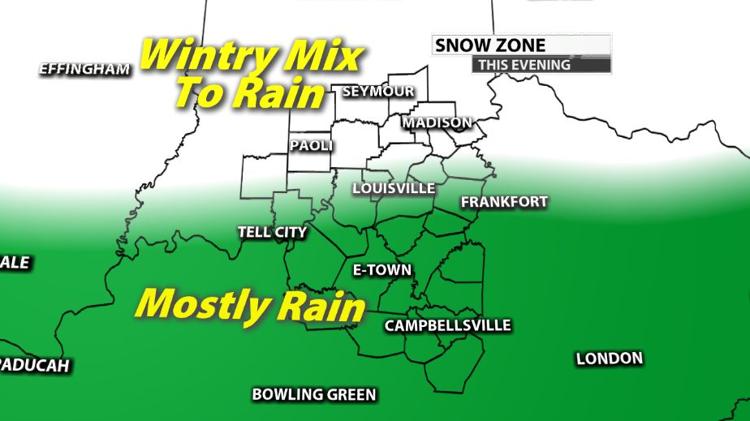 *WHEN...This advisory goes into effect at 5 pm Sunday and lasts until 12 am EST Monday. This is when impacts will be the greatest. A few showers could start in the mid afternoon.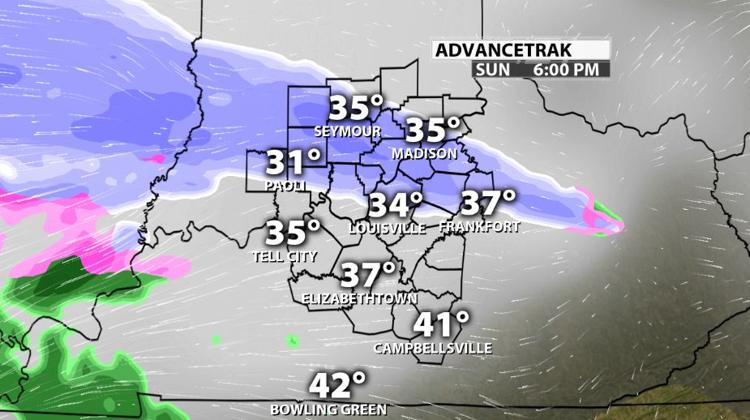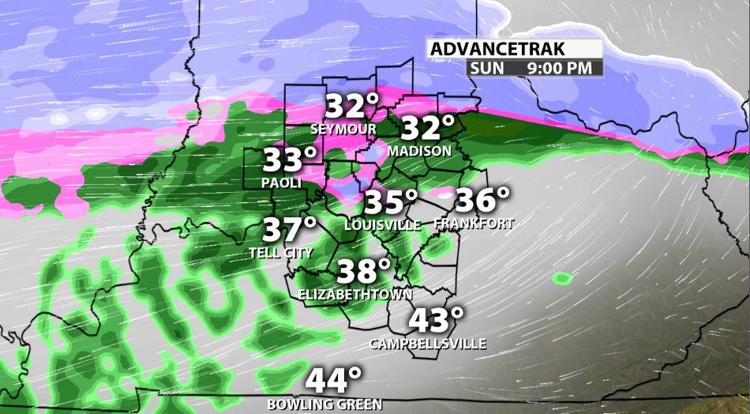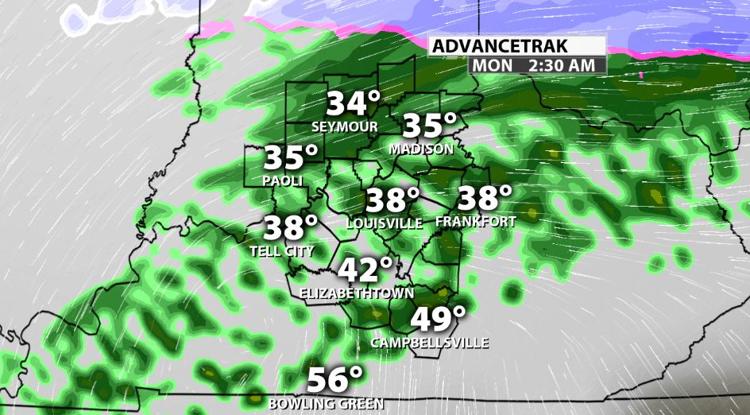 *WHAT...A wintry mix of precipitation is expected. Total snow accumulations of 1-2 inches along with a light glaze of ice is possible in the advisory area. The more north you go, the higher the totals will be. Notice below, there is an area of blue I have highlighted. I think communities in that area have the best chance for 1-2''. The area in white will still likely see some accumulation, but appears to be less than some of our northern counties. The mix will change to all rain overnight and into Monday morning as a warm front lifts north. The rain will likely wash away much of this accumulation by Monday morning. Bands of moderate to heavy rain will be likely on Monday. 
*IMPACTS...A period of hazardous road conditions is possible this evening across southern Indiana and far northern Kentucky.
*PRECAUTIONARY/PREPAREDNESS ACTIONS...Slow down and use caution while traveling. We will be posting updates throughout the entire day online and social media and keep you posted on any changes that may arise.