Winter Weather Advisory goes into effect tonight. This graphic is from the National Weather Service...If it was up to me I would include the entire viewing area. I think there is going to be a winter impact in southern Kentucky as well for what it's worth.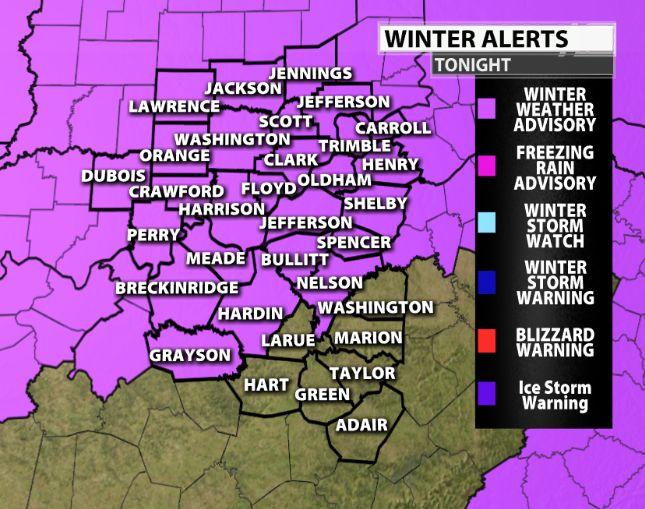 Southern Indiana should expect the switch from rain to sleet & snow between 4-7pm (near the Ohio River closer to 7pm)
Metro Louisville should expect the switch between 6-8pm
Farther south in Kentucky look for the change after 8pm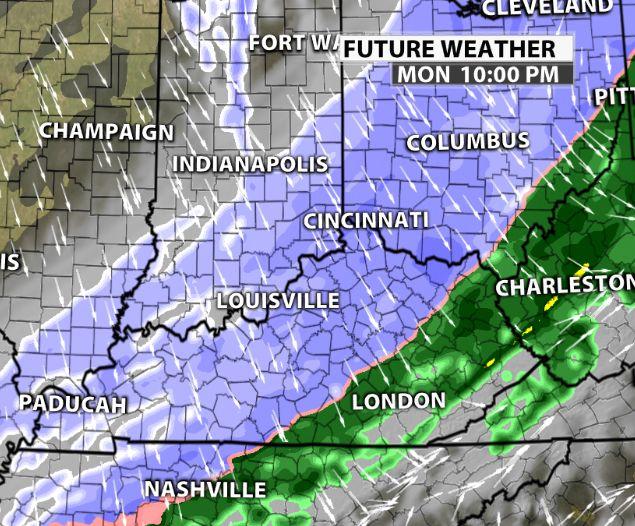 When it comes to accumulation, we should end up close to an inch area wide.
Locally higher amounts are absolutely possible...I'm confident some places could end up near 2".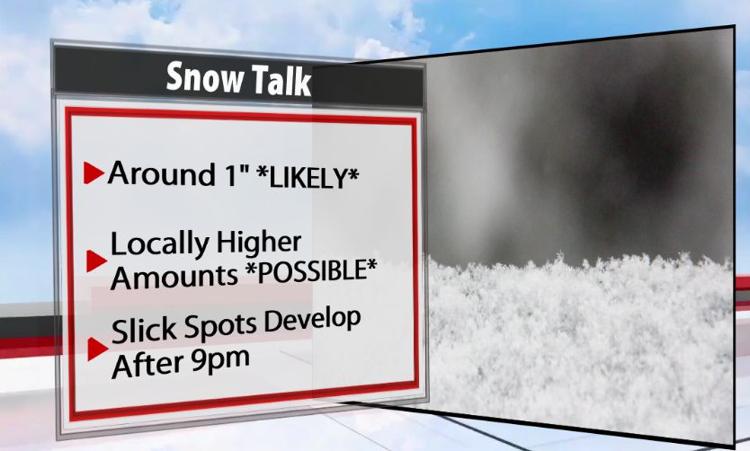 While the initial burst of snow won't accumulate on pavement, I do expect snow to stick to untreated roads as we get later into the night. This combined with rapidly falling temps will create slick roads on anything that doesn't get treated.
The added insult arrives at daybreak tomorrow when wind chill values end up in the single digits.
Expect a record cold high temperature on Tuesday that doesn't even hit freezing.
Make sure to follow Hannah, Katie, Rick & Marc during the day and night for the most up to date info as the forecast changes.