LOUISVILLE, Ky. (WDRB) -- Norton Sports Health is offering a free training program for the GE Appliances Kentucky Derby Festival's Marathon and miniMarathon. 
Kickoff is Thursday, January 12 from 5:30 p.m. to 8 p.m. at the Kentucky Derby Museum at 704 Central Ave. in Louisville. A free training manual will be given out on Thursday, and members of the Norton Sports Health Team will be there to answer any questions.
For 15 weeks, runners and walkers of all experiences will run every Saturday, starting on January 14. In addition, there will be group runs, stretching, yoga and nutrition.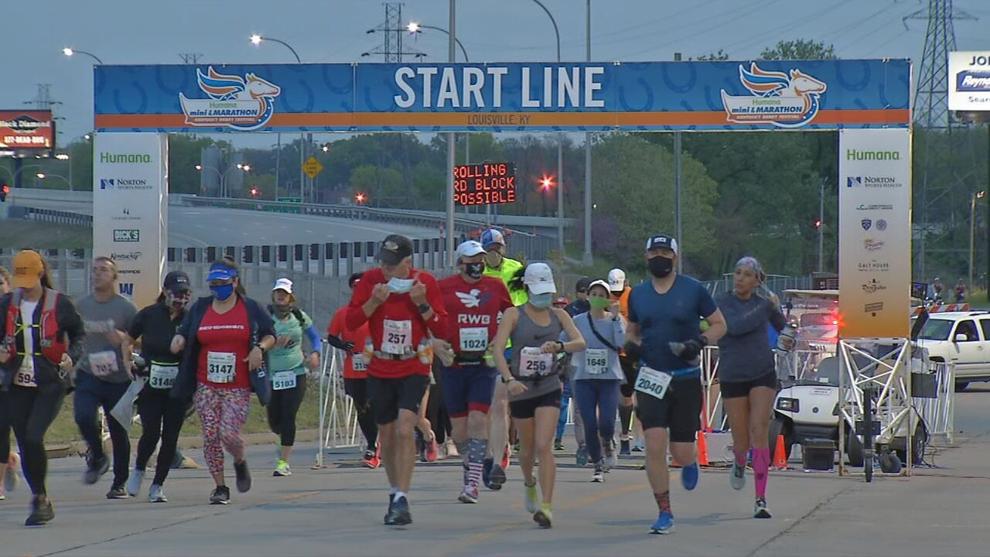 Registration for the free training program is open now through February 1, 2023. To register, visit DerbyFestivalMarathon.com.
To Register for the Marathon and Mini Marathon, visit DerbyFestivalMarathon.com. The Marathon and miniMarathon is Saturday, April 29 at 7 a.m. to 2 p.m. Registration price for the Marathon is $95, the miniMarathon is $85, and both prices increase after February 8, 2023 at 11:59 p.m. Registration price for the Marathon Relay is $325, and registration ends April 9, 2023. Virtual Registration is also available, and costs $50. 
This year marks a historic milestone as it will be the 50th run of the miniMarathon and 22nd run of the Marathon. Participates start at Louisville Slugger Field in downtown and continue through neighborhoods, the infield at Churchill Downs and cross the finish line at Lynn Family Stadium. 
Copyright 2023 WDRB Media. All Rights Reserved.