LOUISVILLE, Ky. (WDRB) -- Any time Katie Wintergerst leaves her Sellersburg home, she knows what she'll encounter.
"I don't want the first thing — when I talk to people — to be about my cancer," Wintergerst said.
It's part of the battle she's been fighting for years now, one that began in 2015 during what was supposed to be the happiest days of her life.
"I just noticed my leg started bothering me," she said.
That was shortly after she learned a baby boy would make her a mom.
"They said it was probably ligament pain from the growing baby, in your growing baby," Wintergerst said.
After a second baby, the pain would persist.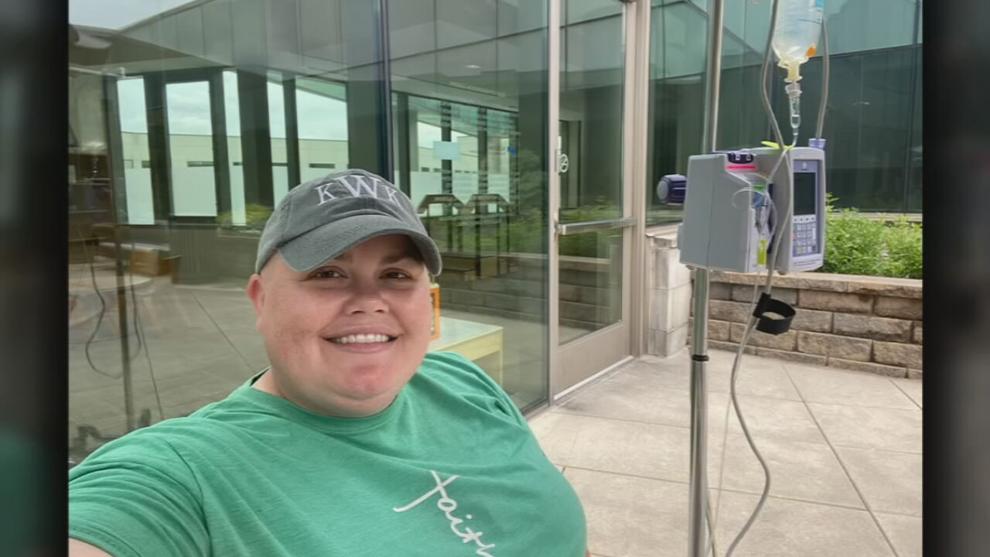 "It was the beginning of 2018 when I said, 'I've been pregnant twice now. This is still bothering me,'" she said about a visit to the doctor.
Even though she knew something was up, the diagnosis of Stage 3 Synovial Sarcoma was devastating.
"You hear cancer and you immediately think of death," Wintergerst said. 
The ups and downs began. Doctors thought they caught it in time, only to learn they hadn't.
"Unfortunately, in the middle of 2019, the first spot appeared in my lungs," she said.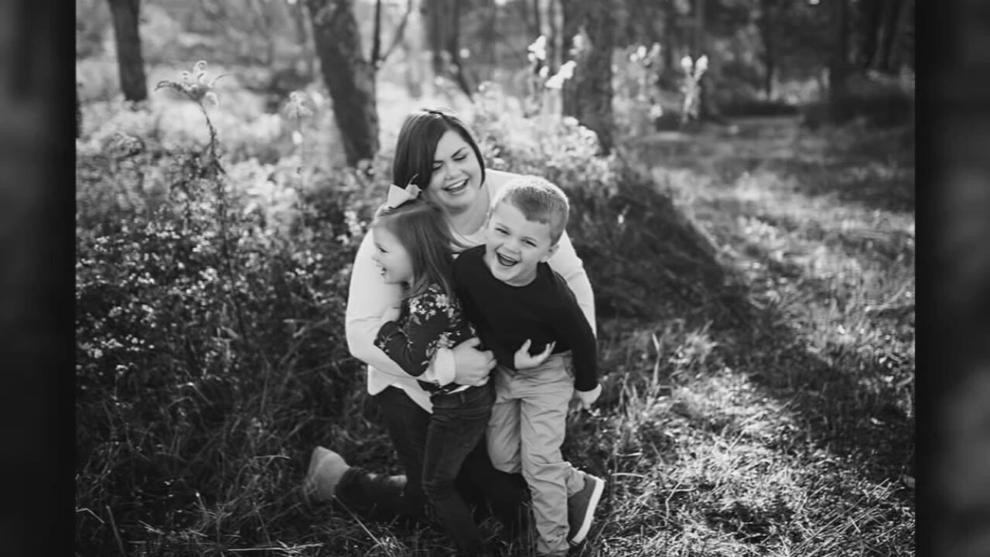 It progressed to Stage 4. Surgery and chemotherapy were musts, and during both bouts with the disease, Wintergerst lost her hair.
"I started pulling at it, and it just kept coming," she said.
Any woman can imagine what that feels like.
"How am I going to look without hair?" she said at the time. "Women are expected to have hair."
Like a lot of moms, Wintergerst knew exactly what to do. On her recommendation, she jumped in a car, drove to Louisville and met up with this hair stylist.
Jackie Sturgeon helps people robbed of their hair get it back with hair pieces that look authentic.
"A lot of it is the way that you cut it and the color that you're dealing with," Sturgeon said.
Getting her hair back has been a highlight for Wintergerst during a dark journey.
"It brings a level of comfort there that I think is critical," she said.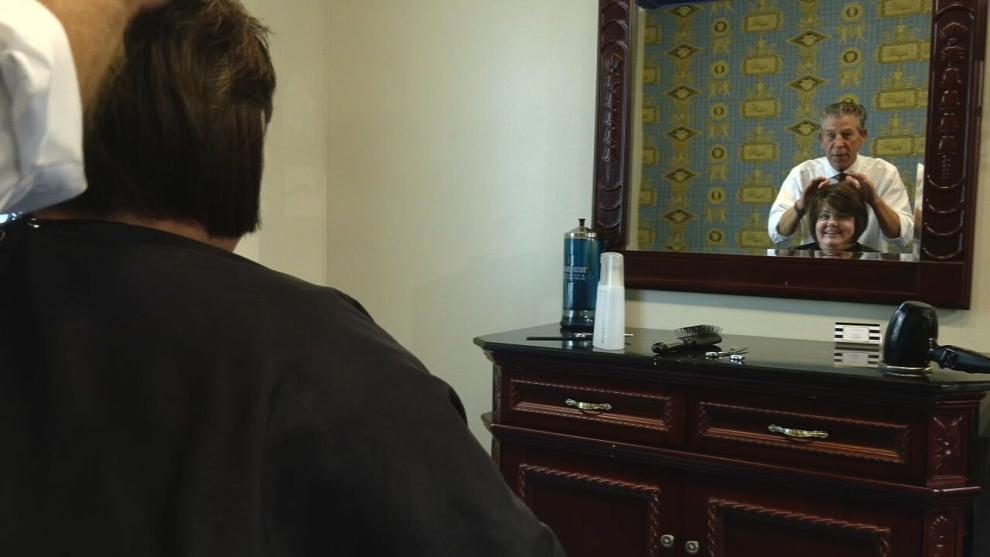 She said she can look in the mirror and see herself, not a woman without hair, not a cancer patient.
It's the dignity an already tough mother deserves as she walks out of the salon and back home to her kids to face the rest of the fight.
If you'd like Sturgeon's help, you can contact him at 502-896-9996.
Copyright 2021 WDRB Media. All Rights Reserved.