LOUISVILLE, Ky. (WDRB) – Jefferson County Public Schools will soon provide boxes of fresh produce at its drive-thru summer feeding sites, the district announced Wednesday.
Families who drove through Blue Lick Elementary's summer feeding site were met with boxes filled with 11 pounds of fruit and vegetables from Creation Gardens, which cost JCPS $10.75 each.
The district is financing the initiative through unspent grant funding awarded to 38 JCPS elementary schools by the U.S. Department of Agriculture, said Julia Bauscher, executive administrator of nutrition services for the district.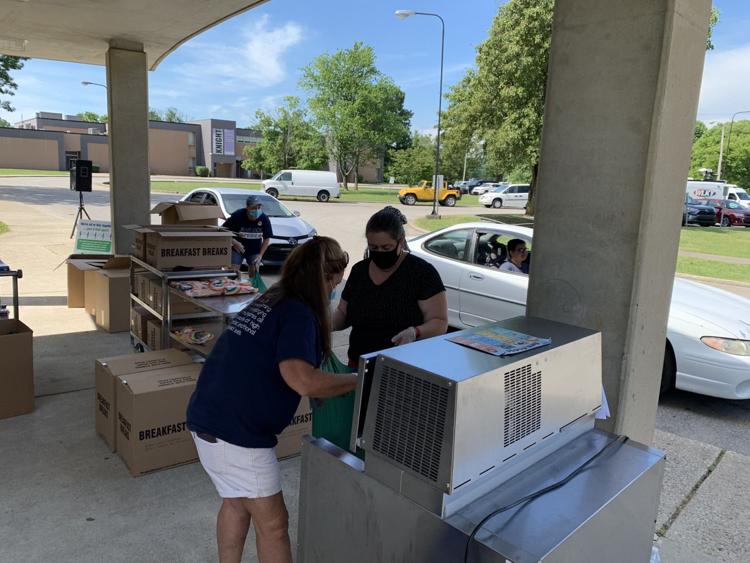 The boxes will be available at 42 drive-thru summer feeding sites starting Monday and be provided once per week.
"We're distributing fresh produce boxes that include corn on the cob, onions, carrots, potatoes and other items," Bauscher said. "… It's possible through the (USDA) Fresh Fruit and Vegetable Program, but also because of our great partnership with Creation Gardens, who has put these beautiful boxes together for us."
Agriculture Commissioner Ryan Quarles called the initiative a "win-win" for local youth and Kentucky farmers.
"We're actually affecting nutritional outcomes for children across Kentucky, and we're doing it by using the grit of Kentucky farmers from the local area and using our school systems as well to help encourage young Kentuckians to develop a healthy diet as they mature and develop," he said, noting that boxes will also include recipes for families.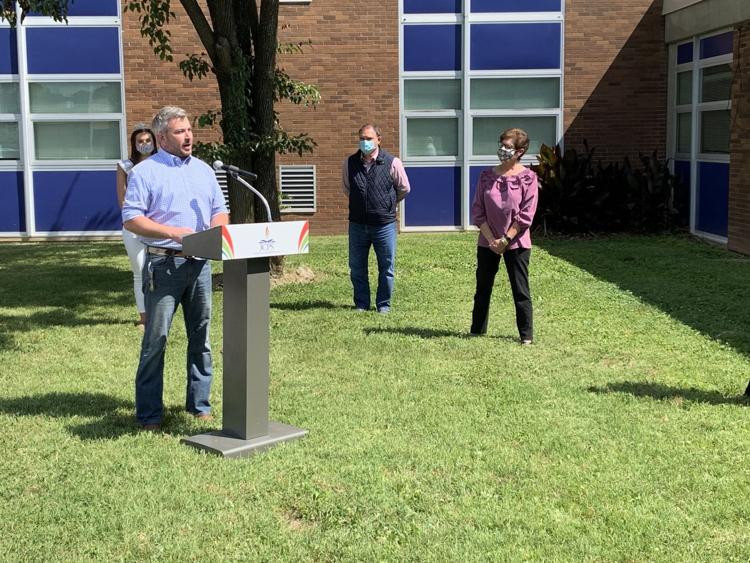 Jim Bibb, vice president of operations for Creation Gardens, said "a good percentage" of the fruits and vegetables included in the boxes will come directly from local farms.
"The best part of it is it's going to folks that are in need, and it's rewarding to us to be able to employ folks, support local farmers and help the families that are in need," Bibb said.
JCPS has distributed nearly 1.3 million meals since schools were forced to close due to COVID-19 as of Monday.
Emergency food sites can be found here, with fresh produce boxes available at sites highlighted in blue: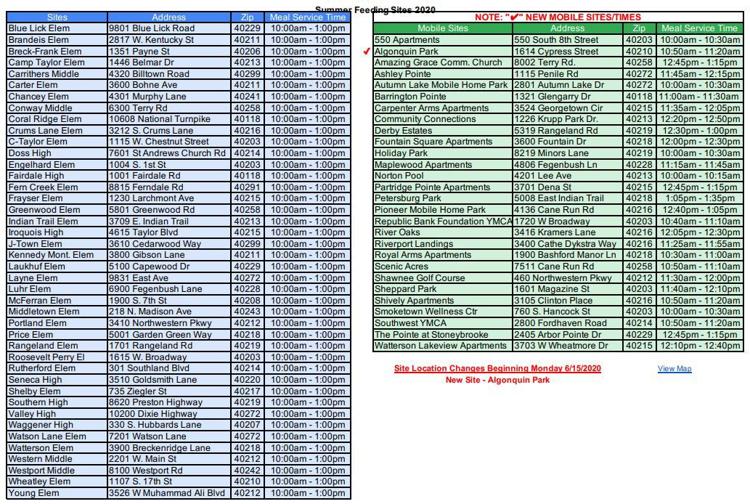 Copyright 2020 WDRB Media. All rights reserved.