LOUISVILLE, Ky. (WDRB) – When Keya Barnes heard a knock at her door late one night in April 2020, she already knew the news that waited behind it.
Outside, a deputy coroner was there to tell Barnes that her son, 17-year-old Chris Ward, had been shot and killed.
"Time doesn't help. It still feels like yesterday," Barnes said. "About two weeks before he died he texted me and said 'Mom, thank you for making me a man.'" Ward's death was just one of dozens of homicides involving teenagers in recent years, a grim trend that has worsened as violent crime has soared in Louisville. The city is on pace to surpass 200 total homicides in 2021—the most on record.
Young people under 18 increasingly are involved in violent crime, with 21 people killed so far this year and at least six arrested and charged with shooting another person to death. In all of 2020, 16 juveniles were killed.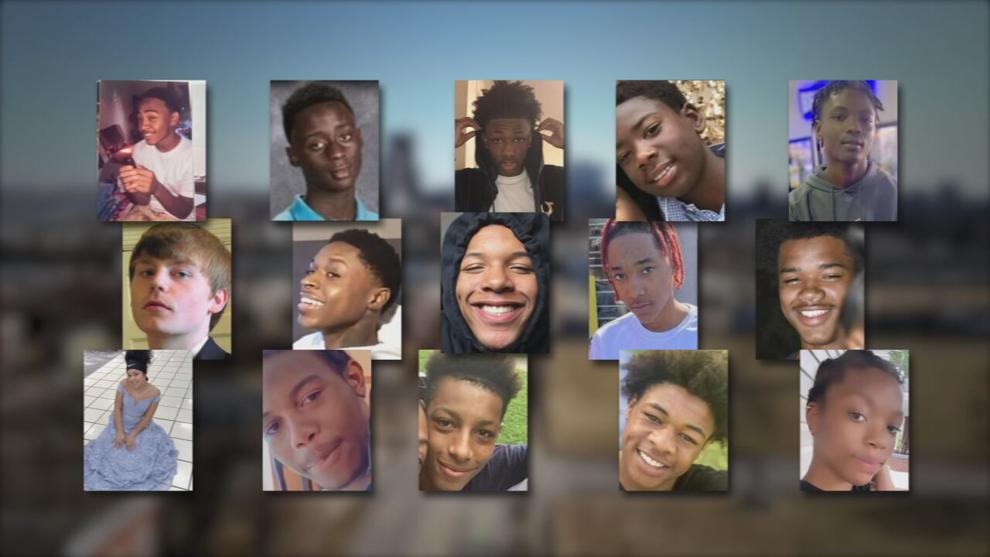 That has put an additional strain on a legal system already struggling with those violators and how best to handle their crimes. With Louisville's juvenile jail closed since 2019, some judges now say they think twice about sending young people to detention centers around Kentucky – opting for probation, home incarceration or diversion programs.
Jefferson District Court Judge Jessica Moore has seen more young offenders in her courtroom facing serious charges. In some cases, she said, it's not the first time they've been before a judge.
"Something has to change, and something is not right," said Moore, who along with another district court judge oversees juvenile court proceedings that are shielded from the public. "They're fearless. It's a very toxic cocktail."
In an effort to reshape Kentucky's juvenile justice system, state lawmakers approved a sweeping bill in 2014 creating a system that allowed young people to be charged with multiple crimes before being they could be incarcerated.
Senate Bill 200 got overwhelming support in the legislature. Its goal is to help young defendants avoid jail and instead give them social services.
"When you start putting kids in custody, when you remove them from the home, whether its custody or some other circumstance you immediately increase their risk that they're going to reoffend or they're going to learn the worst sort of criminal behaviors," said Sen. Whitney Westerfield (R-Crofton). "This approach I think is very effective and it's been borrowed in a half dozen other states."
Westerfield sponsored the bill and considers it to be a major step forward for juvenile justice in Kentucky.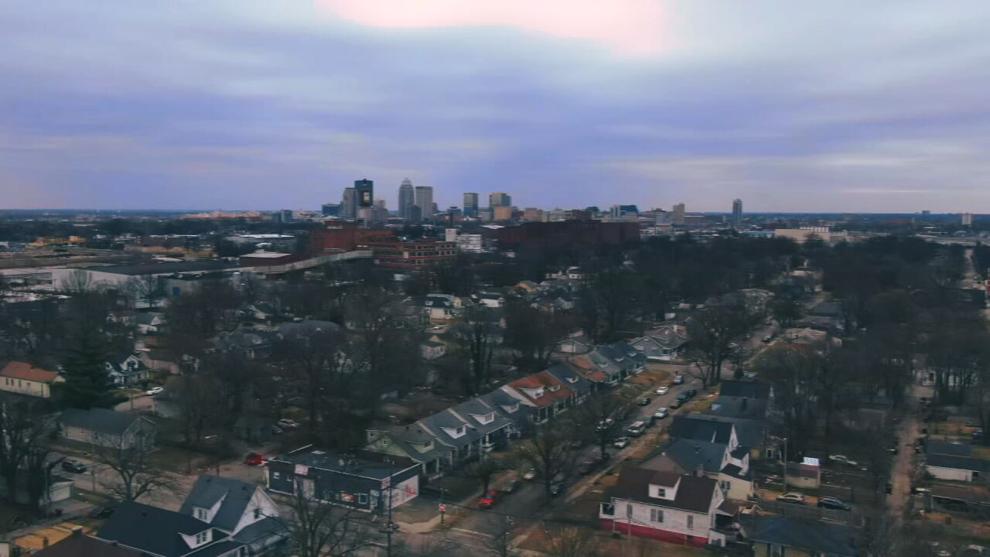 Senate Bill 200 did not change how the court system handles the most violent, serious offenses such as murder, assault with serious injuries, rape and armed robbery. Those defendants are still locked up.
Instead, Westerfield said, the goal was to keep lower level offenders out of custody and instead get them into diversion programs.
Prior to the passage of the bill, depending on the severity of the crime, young people were eligible for up to two diversions. Now, four crimes can be committed before a judge is involved.
Since the bill became law, diversions have increased more than 18% in Louisville, according to state data. That amounts to 104 more diversions per month. Diversions typically move youth away from the usual criminal justice system by placing them in various community programs aimed at reform. 
It's unclear how many people who were diverted have reoffended. State officials were not able to provide that data by the deadline for this story.
With a $65 million budget shortfall and tough decisions about cutting city services, the Louisville Metro Council defunded the city's only youth jail in 2019. The responsibility then passed onto the Kentucky Department of Juvenile Justice, but it decided the operating cost was too high.
Instead, the state repurposed a treatment center on La Grange Road to house young people who are deemed too dangerous for diversion programs. That facility holds up to 16 at any given time. The old downtown jail had an average daily population of 44.
As of Nov. 10, there were an additional 26 young people from Louisville who were housed in detention facilities outside the city. Ten were being held in the Boyd County Regional Detention Center in Ashland, with others spread out among Adair, Breathitt, Campbell, Fayette and McCracken counties.
Community activists and even police decried the closure of the Louisville facility, saying that it could create problems by separating young offenders from family that would otherwise be able to visit them in Louisville.
"Nobody wants to see kids locked up but I'm sure, if you talk to any of these parents -- these mothers, these fathers, sisters and brothers -- they would rather come and see their child in the detention center than rather see them at a funeral service," said Anthony Gaines II, the CEO and editor of Colors Newspaper.
The closure of the local youth jail has changed how decisions are made about whether a juvenile should be placed in detention as well.
"That does create an impact on their families and on their ability to have access to their attorney," Judge Moore said. "I obviously take into consideration if that youth has family support. Do they have stable family members that could take them? Do I have a degree of comfort thinking that that they would not reoffend, that they would follow the court's orders?"
Police officers say the court system is now too lenient on young people who have committed crimes and hesitant to send them to locations far away from the city.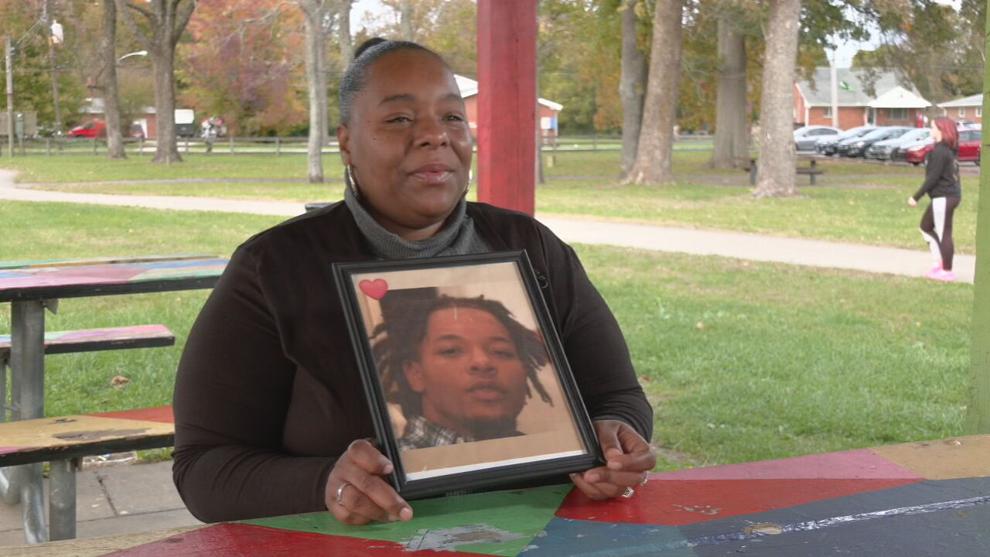 "The biggest reason that we have an increase in shooters that are juveniles is the lack of consequences," Lt. Donnie Burbrink, LMPD homicide unit commander, said over the summer. "There are no consequences for these juveniles in this city, and they know it."
Barnes believes if penalties were more strongly enforced, her son Chris might be alive today. He was on probation and wearing an ankle monitor when he was killed. Barnes says she wanted her son to deal with the ramifications of violating that probation.
"I called them a month before Chris was murdered, begging and pleading and there was nothing anybody could do," she said. "I do wholeheartedly feel like if the juvenile system had done more, that it could have been prevented. He wanted to get his life together."
Copyright 2021 WDRB Media. All Rights Reserved.